Steemalive|| Asaba City cordinator's weekly Report.||Reports from 22nd may to June 2nd 2021|| Reported by @pricelesspresh.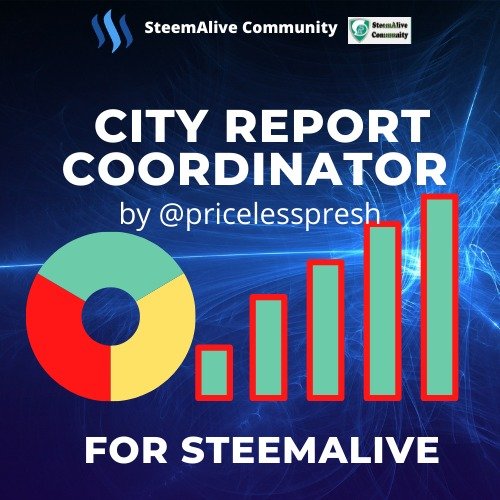 Greetings friends, trust everyone of us is doing great?
Welcome to my weekly report Entry.
---
INTRODUCTION
On behalf of the steemians in my city Asaba,I present to you all, my weekly report, for the week ending 22nd of may to 2nd June 2021.
Before I start, I would like to give honour to whom honour is due to.
Special thanks goes to steemcurator1, @steemblog, my mentor @ngoenyi and my very own boss @focusnow.
They all have been so supportive and encouraging towards the growth of my city.
CHALLENGES
The week started very well, though not as I expected it to be.
But I wouldn't forget the fat that the beginning of everything is not always encouraging.
Many of my recruits aren't active,due to school activities and other complains, like not getting rewards from their post and their Contest Entry's being ignored
But I have made it clear to them that, vote is not guaranteed.
But one who is consistent and hard working will surely get rewarded.
---
REMEDY FOR THE CHALLENGES
To every problem,there must be a remedy to it
We start with the City curators project!
The project that was lunched few days ago,by the steemalive community founder @focusenow.
The project was Introduce firstly, to the 11 city coordinators' of steemalive community on a class organized on our Telegram group class
By community founder @focusnow and his Admin @ngoenyi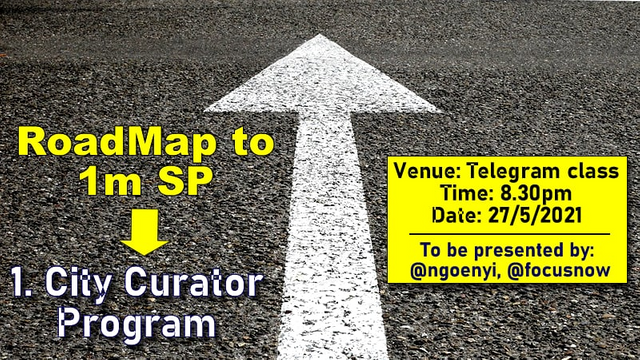 @focusnow graphic
The class
After the class I felt that the project, if our aim achieved, will be of good help to grow most especially, steemians in my city.
I then came up with the idea of Introducing a weekly Contest.
The first contest announcement entry will be ready by this weekend.
---
REASON FOR THE CONTEST
1. To provide content for those who complained of not knowing what to write about.
2.To ensure that steemians under the city are active.
3. To get to each steemians in the city well and what everyone is capable of producing e.t.c.
HOW TO GROW THE ASABA CITY CURATORS ACCOUNT
Almost all the steemians under the city are newbies.
Most of them have nothing on their steemit wallet.
I then came up with the idea that, all surport gotten from the contest entry will be used to power up the city curators account.
Anyone who also feels he/she can buy steem using fiat currency to support the account, that won't be a bad idea.
Will continue this process till the steemians in the city have been able to stand.
---
RECRUITMENT
Four new recruits have be added to the city
The first two was recruited by my recruit @basky14, while the last two was recruited by my self.
---
LIST OF STEEMIANS IN ASABA CITY
---
---
Total Breakdowns of Steemians
| New recruits | Active Members | Non active Members |
| --- | --- | --- |
| 4 | 25 | 28 |
Which is the total of 57 Members in the City(Asaba)
---
PLANS
1. Am looking on how to print my 1st 10 steemit T-shirt.
The T-shirt will use for Advert in my school to invite investors.
if we should want to invite a prominent person e.g (lecturers in school) to join steemit and invest, we are to give him/her the T-shirt free from chargers so as to make what we are saying to them look authentic.
2. Our weekly discord meetups will kick off this week satudays by 4pm Nigerian time.
---
Conclusion
In conclusion I will like to appreciate everyone, who have been working tirelessly to ensure the growth of the city.
+2348136050669
If there is any steemian under Asaba city who's name was not listed above.
Kindly contact me on Whatsapp with the telephone number above.
Who ever that has suggestions to make consigning the growth of the city should let me Know in the comments section aswell.
---
I remain my humble self
@Pricelesspresh