You are viewing a single comment's thread from:
RE: Live and Direct Reporting. Sunday 17/1/2021. (Spotlight: Nosemask Selfie ) 100% powered up
Location: Terengganu, Malaysia
Date: 17/1/2021
Time: 8.44 p.m.
4th report
I hope you all hav a fruitful day today. I read from the LID Report that most are at a service.
We're trying to help Anne sleep but to no avail. She took her little nap this evening but when she woke up, she kept crying and won't stop until my brother open a YouTube video. Is this what new generation be like? Dear Lord. 😅😅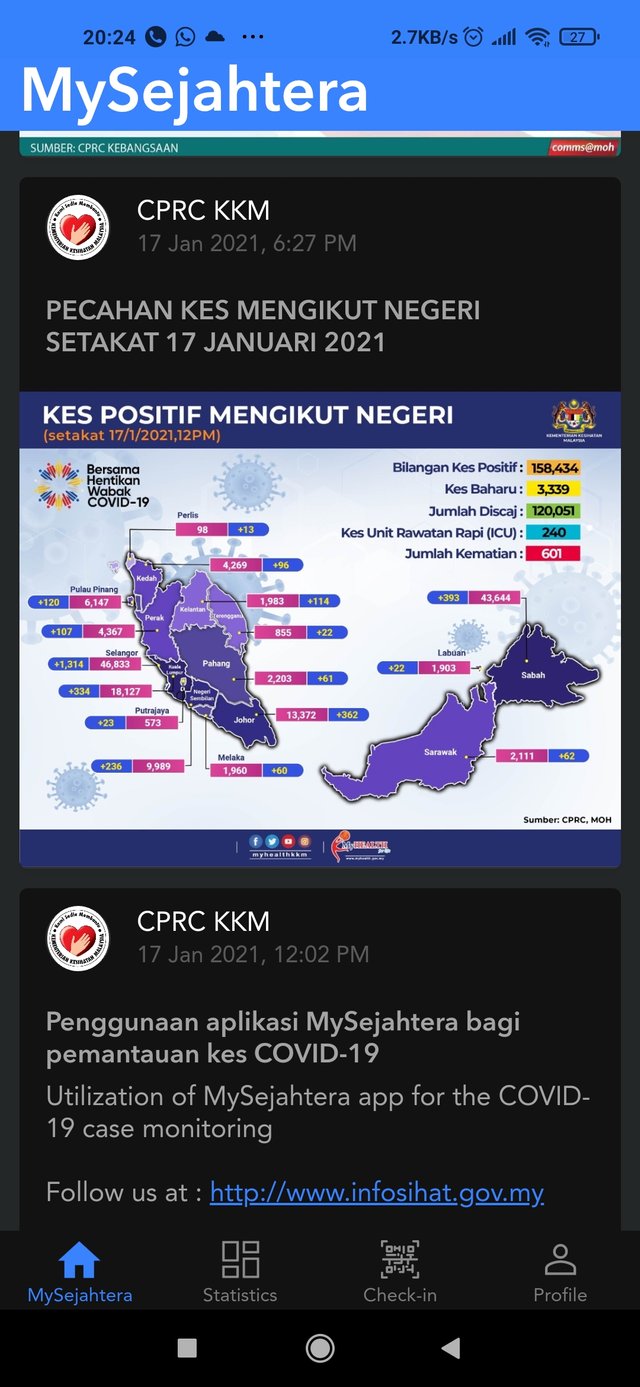 This is update of Covic-19 from MySejahtera app.
It's better than yesterday but it isn't great yet. Please everyone take care of yourself. Much love. ❤️