4 SteemAlive members that will soon get to 1000 SP and join PLUS1kSP club! (100% powered up)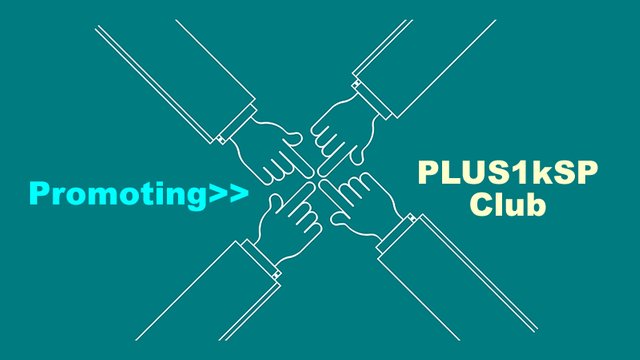 Introduction
We are really eager as a community to promote steemit with all our resuources. Just recently, we made a post, announcing SteemAlive PLUS1kSP club. The club is a group of SteemAlive members that have accumulated and mainted at least 1000sp. The main aim of this club is to help us achieve 100k SP as a community. The members must go out of thier way to help others get to 1000sp. However, there are hardworking members of SteemAlive who are not too far away from achieving 1000sp. We want to support these ones so as to get to that milestone


4 Members that will soon get to 1000sp
The following members are doing really well in supporting SteemAlive as a community. They are closest to get to 1000k So.
1. @talktofaith (643 SP): When we announced the SteemAlive City Coordinators project, we never knew it would be such an effective program to promote steemit. @talktofaith has shown it was a great arrangement. She applied and we appointed her Lagos City Coordinator. The work She is doing to promote Steemit, recruit new users and encourage local networking is nothing short of amazing. She runs offline and online mentoring classes, and the result has been the recruitment of some new users. Since her appointment, @talktofaith has personally recruited and continues to support 11 new users. Here are they:
@mekzikho
@soloben
@peacejoh
@ekedavid
@graciee20
@afunkycares
@exceptional20
@tmighty
@amaruth
@vicentide
@ephraimeka
Faith recently went to a Radio station at Lagos and is currently saving to raise funds to make a radio presentation for Steemit. She is currently working hard to get to 1000SP and join PLUS1kSP club. She will participate in #SPUD4STEEM in December 1. She also sets most of her posts to 100% powerup.
We are supporting her with our limited resources. For this post earnings, we have set @talktofaith as 10% beneficiary of the earnings. We hope she will be supported in other ways to get to 1000k SP and join PLUS1kSP.
We use this opportunity to say thank you @talktofaith for all that you do for Steemit and SteemAlive.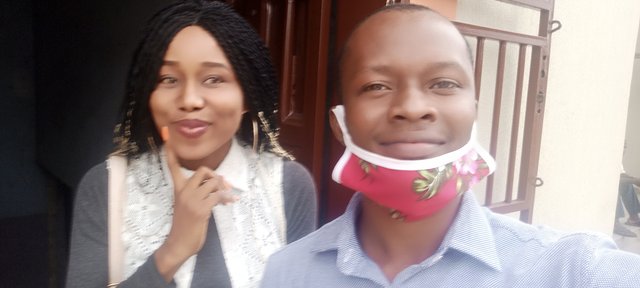 @talktofaith with @focusnow when she visited Aba

2. @samuel20 (584 SP): @samuel20 is another hardworking member of SteemAlive. He is the City Coordinator of Aba. He has been phyiscally present since we launched the training center to conduct trainings with @focusnow and @whitestallion. He also personally mentors and recruits new users at the center regularly.
@samuel20 went with @focusnow to a Radio station to make a presentation for Steemit . He has been working hard ever since to get to 1000Sp. @samuel20 is planning to participate in #SPUD4STEEM on December 1 and also sets his posts to 100% powerup. We will set @samuel20 as 10% beneficiary of this post earnings. Thank you so much @samuel20 for all your work to promote Steemit and SteemAlive.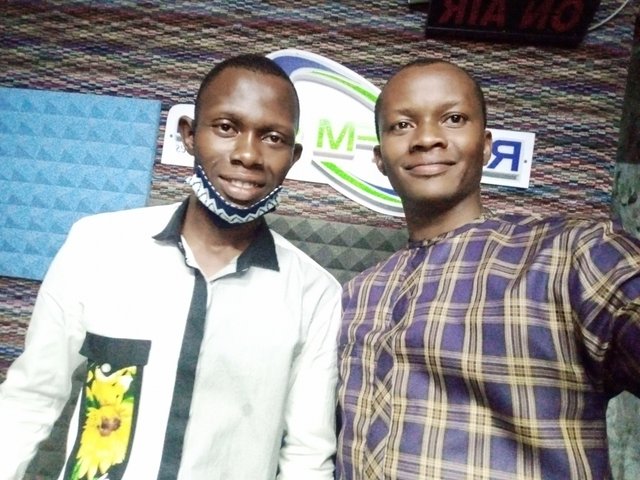 @samuel20 with @focusnow at the Radio house

3. @eberechi10 (673 SP): @eberechi10 is another active and hardworking member of our community. He has consistently participated in our LID posts and also works as a SteemAlive Ultimate Greeter. He leaves helpful comments on the posts of users that subscribes to SteemAlive to hep them do the rights things and join us actively. @eberechi10 believes in the Steem project, which was why he exchanged some of his bitcoin to Steem through Poloniex last month, to participate in November #SPUD4STEEM. He had a little challenge with transferring the steem to his wallet and couldnt meet the deadline. He will now participate in the december #SPUD4STEEM.
@eberechi10 is planning to get to 1000k SP. He sets his posts 100% power up. We want to support him so he could join PLUS1kSP club. We are setting him as 7% beneficiary of this post. Thank you Mr Ebere from supporting SteemAlive.


4. @tenguhatanaga (600 SP): Tania is a hardworking member of SteemAlive. She is from Cameroon. She works very hard to engage with others and also posts regularly. She has actively supported our LID post and is one of the most consistent participants of SteemAlive project. Tania is sister to @njiatanga the Cameroon Country representative and she actively promotes Steemit in her country.
We are supporting her to get to 1000k SP. Currently, she sets are posts to 100% power up and hopes to participate in December #SPUD4STEEm. We have set @tenguhatanga as 7% beneficiary of this post. Thank you Tania for all your support.

Conclusion
We hope that these four members get to 1000k SP as soon as possible - not later than December 1. We as a community will support them and hopes they also get support from other sources.
Thank you @steemcurator01 for supporting SteemAlive
Written by: @focusnow
For: @steemalive



Subscribe:::Discord.
:::Whatsapp :::join trail