LID reporting for Saturday 10/7/2021 (Spotlight:: Inserticide)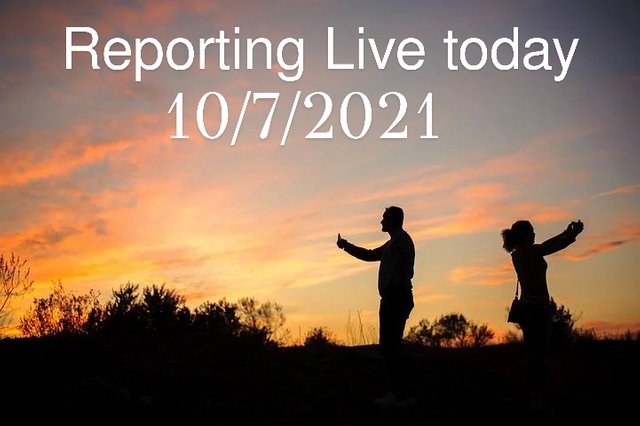 Introduction
It's another weekend friends. Goodmorning and welcome to another opportunity to report live and direct. How are you going to spend today? LID gives you the opportunity to write about your immediate environment and give updates on what is happening. You become a reporter on the spot. Remember to capture on interesting or educative events happening around you and use the comment section of this post to drop your reports.

How to make great LID images
Here are 3 ways to make a great LID image
1.. The first Report: Start with a morning selfie immediately after you woke up. Write about the things you will do and places you will go. Be specific and detailed. Do not write a very short report. The minimum is 300 characters. After the morning report, you can then focus on reporting other things.
2. Report other things There is no limit to the number of things or times you can report. Just be creative and try to capture anything interesting happening. You can capture people working in their workshops, traffic on the road, traders inside the market, marriage ceremonies or other important events.
3.. Lighting: Do not take pictures when it is too dark. Sufficient lighting is necessary for a great picture. So if you are taking pictures at night, be sure to use flash or other sources of light so that your images are clear and visible.

Spotlight for Today
Our spotlight for today is Inserticide. Capture a product used in killing inserts. We want to see the name clearly. We will pay you extra 0.1 steem if you feature a great spotlight.

Support LID
Make a donation to @steemalive to help us reward our LID reporters. Send steem, tron, or SBD to us. You can also curate the LID post for each day and even resteem it.
Written by: @focusnow
For: @steemalive



Subscribe:::Discord.
:::Whatsapp :::join trail