LID reporting for Saturday 5/6/2021 (Spotlight:: Roasted corn seller)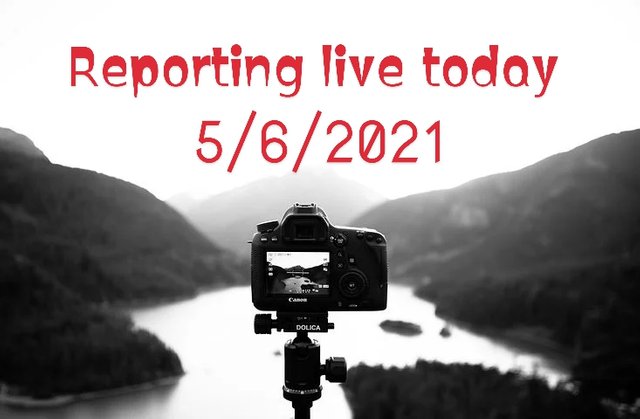 Introduction
Weekends are great times to relax and wind up. But you could go places today too. So whatever your schedule looks like, make sure to capture live and interesting activities happening around you. Use the comment section of this post to drop you reports.

How to make great LID images
Here are 3 ways to make a great LID image
1.. Start Early: The earlier the better. So you need to start your first LID report as soon as day breaks. You will have the chance to bring in many other reports within the day. Starting early will also give you the chance to do other things while having the time to do LID too.
2.. Take great Pictures Pictures are great tools for story telling. So make sure you capture a great image. Nothing should block the image you want to take. Be sure to angle your camera well too so that the viewer will not twist their neck badly.
3.. Lighting: Do not take pictures when it is too dark. Sufficient lighting is necessary for a great picture. So if you are taking pictures at night, be sure to use flash or other sources of light so that your images are clear and visible.

Spotlight for Today
Our spotlight for today is Roasted corn seller. Capture a shop or business that sells roasted corn. We will pay you extra 0.1 steem if you feature a great spotlight.

Support LID
Make a donation to @steemalive to help us reward our LID reporters. Send steem, tron, or SBD to us. You can also curate the LID post for each day and even resteem it.
Written by: @focusnow
For: @steemalive



Subscribe:::Discord.
:::Whatsapp :::join trail