LID reporting for Thursday 13/5/2021 (Spotlight:: Tea Center)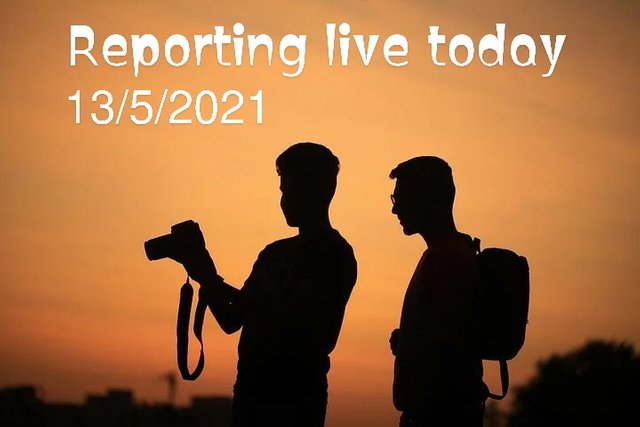 Introduction
Goodmorning friends, hope you are strong. Welcome to another day of LID reporting. Take your camera and capture a selfie to begin. Write about how you will spend your day, the places you will go and the things you will do. Then when you go out, start capturing and reporting activities as they happen around you live.

How to make great LID images
There are 3 steps you follow to make a LID report. Here are them:
1.. Use a Nice camera: Make sure your camera lens is not humid. It should be dry and fry if dust. If the quality of your camera is poor, try to get a better one. LID requires clear and visible pictures to enable the reader to get the sense of what is being reported. If your images are great, it contributes to a great LID report as well.
2.. Choose a great angle Make sure your camera is placed at an angle that will be fine to capture images. Choose a portrait that will give you the widest view of your desired image, whether it's portrait or landscape. The best angles are necessary to capture much detail of the desired object.
3.. Distance from Object: If you stay too far away from the object being captured, it would be lost to the background. If you stay too close to the object, it would be too big and details will miss. SO make sure the object being captured fits in to your screen and takes the largest space in your screen That way, it will be both visible and great.

Spotlight for Today
Our spotlight for today is Tea Center.

Support LID
Make a donation to @steemalive to help us reward our LID reporters. Send steem, tron, or SBD to us. You can also curate the LID post for each day and even resteem it.
Written by: @focusnow
For: @steemalive



Subscribe:::Discord.
:::Whatsapp :::join trail