LID reporting for today Saturday 15/5/2021 (Spotlight:: Gas Refill station or Shop)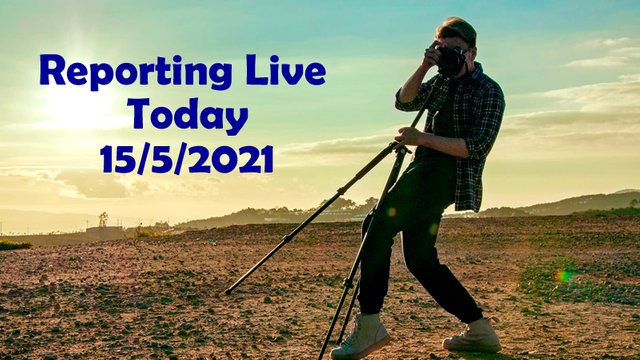 Introduction
A great morning to you all. Welcome to this beautiful weekend. Its time to wind up and recover from the stresses of the week. LID does not rest. We keep on reporting right through the week. Whether you would stay at home today, go to the market, attend a wedding or do some other jobs, there will always be a LID report to make. SO pick up your camera and starting capturing interesting moments happening around you today.

Succeeding as a LID reporter
Here are 3 things that can help you make a success in LID reporting
1.. Consistency: Even in life and other things we do, only consistent people eventually achieve success. So try to stick to your LID reporting. Be sure to make at least 2 LID reports today and do so everyday if possible. If you can make up to 5 LID reports today, we will pay you 2% of the LID post for tomorrow. We reward you for being consistent.
2.. Timing: You can start your LID report any time of the day. But, its best to start reporting from morning time. So take a selfie when you woke up and write about how your night was, things you planned to do and places you want to go. Also be sure to continue making more reports as the day goes by. Basically, the more reports you make, the better.
3.. Engagement: The engagement rule is 1:1. Each time you drop one LID report, also reply another person's report. IF you make 5 LID reports, we will naturally expect 5 replies from you.

Spotlight for Today
Our spotlight for today is Gas Refill station or Shop Take the picture of any shop or station where you refill your cooking gas. We pay 0.1 steem if you feature a great spotlight.

Support LID
Make a donation to @steemalive to help us reward our LID reporters. Send steem, tron, or SBD to us. You can also curate the LID post for each day and even resteem it.
Written by: @focusnow
For: @steemalive



Subscribe:::Discord.
:::Whatsapp :::join trail