LID reporting for today Saturday 17/4/2021 (Powered up 100%) Spotlight:: Smoked beef (Suya) seller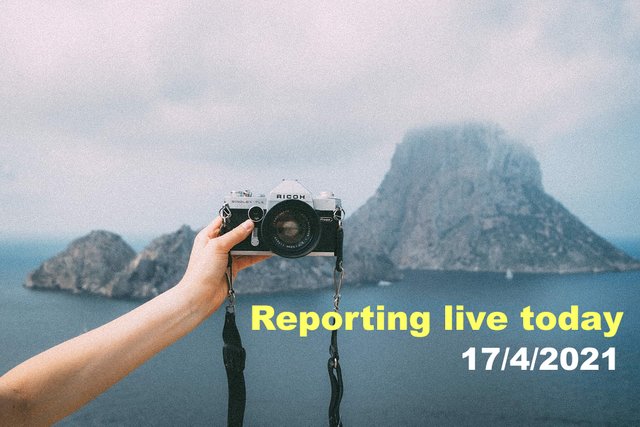 Introduction
Its a saturday!!! Goodmorning friends and welcome to our LID reporting for today. What are your plans for the weekend? Are you going shopping?, Visiting a friend, or simply going out to relax and rest? LID is something you should factor in. We want to see your weekend unfold through the LID reporting that we are doing. Use the comment section of this post to report.

How to Start a LID report for the day
There will always be room for improvement as you do your LID reports. These 3 tips can especially be useful.
1.. Morning Selfie: Take a selfie in the morning and write about all the things you will do for the weekend. Be as detailed as you can and do not fail to provide your location date and time..
2.. Plan your reports: Think about specific activities or places where you would like to report about. Write them down so you do not forget it. Once you are ready to leave the house, always check your list to remember the things or places you planned to report about..
> 3.. Engagement: The engagement rule is 1:1. Each time you drop one LID report, also reply another person's report. IF you make 5 LID reports, we will naturally expect 5 replies from you.

Spotlight for Today
Our spotlight for today is Smoked (beef)Suya Seller. Capture a suya seller in your area and report to us as spotlight.

Support LID
> Make a donation to @steemalive to help us reward our LID reporters. Send steem, tron, or SBD to us. You can also curate the LID post for each day and even resteem it.
Written by: @focusnow
For: @steemalive



Subscribe:::Discord.
:::Whatsapp :::join trail