LID reporting for today Sunday 18/4/2021 (Powered up 100%) Spotlight:: Pizza Restaurant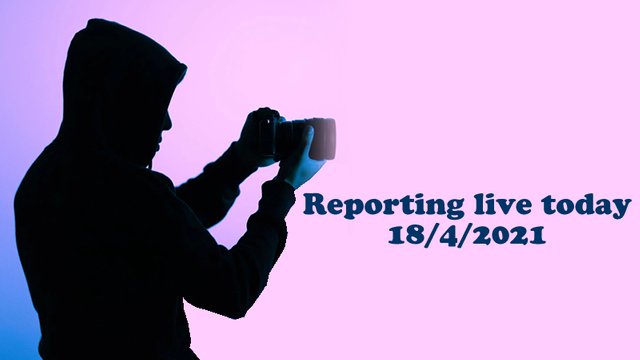 Introduction
A brand new Sunday! The start of a new week. Goodmorning friends and welcome to another opportunity to report Live and direct. Are you going to worship today? Or will you be at a friends home, a wedding event, or any other special occassions? Be sure to report quality live events using the comment section of this post

How to improve your LID reporting
There will always be room for improvement as you do your LID reports. These 3 tips can especially be useful.
1.. Report in detail: A sentence or two may not be enough to paint the whole picture. So try to be more detailed in your reporting and be descriptive too. Include location, time and date. If you are able to pass a complete knowledge to your readers about the event being reported, you would have made a good LID report...
2.. Make great Images: Choose the best angle for your pictures. Be as close to the object being captured as possible. Let the light be visible. Great images are very important if you are to pass the right messages across to your audience.
> 3.. Engagement: The engagement rule is 1:1. Each time you drop one LID report, also reply another person's report. IF you make 5 LID reports, we will naturally expect 5 replies from you.

Spotlight for Today
Our spotlight for today is Pizza Resturant. Capture the place where you buy Pizza.

Support LID
> Make a donation to @steemalive to help us reward our LID reporters. Send steem, tron, or SBD to us. You can also curate the LID post for each day and even resteem it.
Written by: @focusnow
For: @steemalive



Subscribe:::Discord.
:::Whatsapp :::join trail