LID reporting for today Sunday 9/5/2021 (Spotlight:: Wedding Event)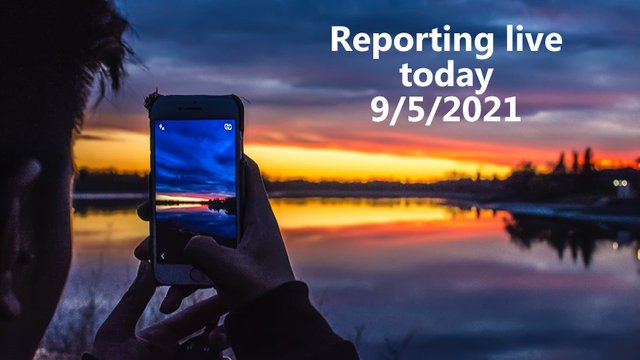 Introduction
its a brand new Sunday!!! Welcome to our LID reporting for today. Most of you will attend your religious services and other important events today. As you go about your planned activities, be sure to capture interesting moments as they happen around you. Also, take note of the spotlight for the day and try to capture it.

You can improve your LID reports
Here are 3 ways to make your LID reporting better
1.. Be detailed: Let us have a complete picture of what you are reporting. Be sure to describe the event in detail. Your pictures should be clear and visible, free from obstructions. Also include the date and time of reporting, as well as the name of your location..
2.. Location Coordinates: Location coordinates help the reader to verify your location. This is very useful as it makes your work more original. Be sure to use What3words to add your location coordinates and make it a link so that anyone can easily click it and see the location on a map
3.. Engagement: The engagement rule is 1:1. Each time you drop one LID report, also reply another person's report. IF you make 5 LID reports, we will naturally expect 5 replies from you.

Spotlight for Today
Our spotlight for today is Wedding Event. Capture a wedding occassion. We will pay you extra 0.1 steem

Support LID
Make a donation to @steemalive to help us reward our LID reporters. Send steem, tron, or SBD to us. You can also curate the LID post for each day and even resteem it.
Written by: @focusnow
For: @steemalive



Subscribe:::Discord.
:::Whatsapp :::join trail