LID reporting for today Tuesday 22/6/2021 (Spotlight:: 5 Story building)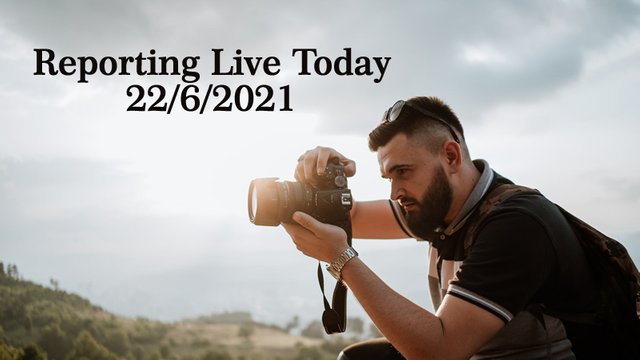 Introduction
The second working day of the week is here with us. Goodmorning friends and welcome to another day and another oppotunity to report LID. Have you left your house or still on the way? Are you going to school, work or some other places? You will surely pass news-worthy events on your way. As a LID reporter, you just need a great camera to capture these important events and report to us live using the comment section of this post. LID rewards you everyday if you can report to us interesting activities happening around your area each day. Lets do it

3 Things to check before making a LID report
Since we are eager to bring in quality LID reports, make sure to check the follwoing 3 things.
1.. Length of Report: We generally recommend that your reports should be at least 300 characters long. A short report of few words or sentences is not generally accepted. If your report is a little detailed or descriptive enough, it will be easy for everyone to understand what you are saying. Short reports are difficult to understand
2.. The First Report: The first report is usually a morning selfie assuming you started reporting in the morning. Take a selfie and write about your activities for the day. Write about how your night was and things you plan to do for the next 1 hour, 2 hours or even the entire day. Detail is very important. So try to write as much as you can. We will even pay you if you report a LID spotlight
3.. Engagement: The engagement rule is 1:1.Each time you drop a LID report, try to comment on another persons report too. That is a way to encourage engagement among all reporters. We will wtch out and reward those that engage others as they report LID.

Spotlight for Today
Our spotlight for today is 5 Story building. Capture a building that has at least 5 floors. If it more than 5, better. We will pay you extra 0.1 Steem for a great spotlight.

Support LID
Make a donation to @steemalive to help us reward our LID reporters. Send steem, tron, or SBD to us. You can also curate the LID post for each day and even resteem it.
Written by: @focusnow
For: @steemalive



Subscribe:::Discord.
:::Whatsapp :::join trail