LID reporting for today Wednesday 12/5/2021 (Spotlight:: Poultry Shop/Business)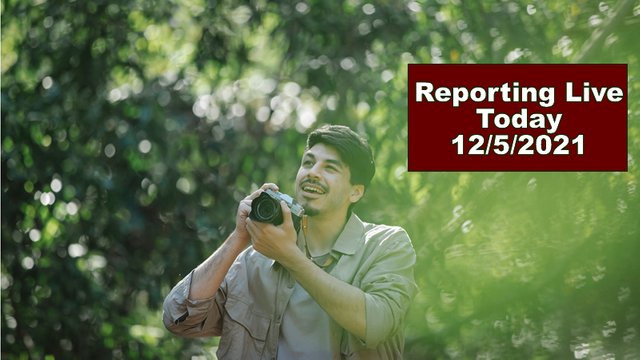 Introduction
LID is here again! Goodmorning friends and welcome to our LID reporting for the day. We use LID to update our friends on what is happening around us. LID turns you into a live reporter. You give us feedback concerning your immediate environment at any point in time. So take your camera and start making those reports starting from your morning selfie. Your reports could be about city traffic, things happening inside the market, shopping mall, bank or other public places. Just try to be creative and start reporting live.

You can improve your LID reports
Here are 3 ways to make your LID reporting better
1.. Creativity Matters: Steemit rewards those who can be creative with what they do. Always think of ways you can bring in original and truly unique reports. Dont just settle for anything, try to go out of your way to create rich LID reports. Brain storm of places and things you have never reported before. When you bring in those original reports, we will enjoy it most.
2.. Start Early:Its best to start reporting in the morning. Your first report should be a morning selfie immediately after you woke up. Take a picture of yourself and talk about all the things you will do within the day. You can talk about how your night was, the weather in the morning and many other things you would like to discuss.
3.. Engagement: The engagement rule is 1:1. Each time you drop one LID report, also reply another person's report. IF you make 5 LID reports, we will naturally expect 5 replies from you.

Spotlight for Today
Our spotlight for today is Poultry Shop/Business. Capture a shop that deals on poultry and related products. We will pay you extra 0.1 steem

Support LID
Make a donation to @steemalive to help us reward our LID reporters. Send steem, tron, or SBD to us. You can also curate the LID post for each day and even resteem it.
Written by: @focusnow
For: @steemalive



Subscribe:::Discord.
:::Whatsapp :::join trail