LID reporting for today Wednesday 21/4/2021 (Spotlight:: Boutique)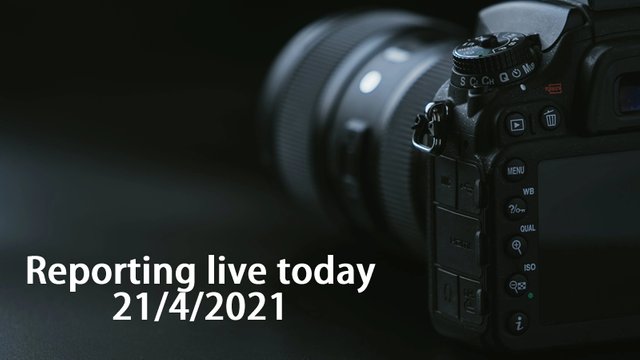 Introduction
LID is here again. Goodmorning, its 6.05am local time. Have you left the house already for work or about to do so? Take LID reporting with you. Capture interesting events live as they happen around you. It could be a market scene, inside the banking hall, city traffic, people inside a shopping mall, etc. Report using the comment section of this post.

You can make LID reporting Better
There will always be room for improvement as you do your LID reports. These 3 tips can especially be useful.
1.. Devices and Network issues: If your device does not have enough power in it, you may not be able to bring your reports to us. So make sure to charge your device to full battery strength. Also regarding network issues, having a backup network can help you to switch between networks when the signal is not steady..
2.. Location Coordinates: Including location coordinates in your reports help to authenticate it. So make to use What3words to add location coordinates to your reports so that anyone that wishes can verify the reported location.
3.. Engagement: The engagement rule is 1:1. Each time you drop one LID report, also reply another person's report. IF you make 5 LID reports, we will naturally expect 5 replies from you.

Spotlight for Today
Our spotlight for today is Boutique. We will pay extra 0.1 steem if you capture a great spotlight.

Support LID
Make a donation to @steemalive to help us reward our LID reporters. Send steem, tron, or SBD to us. You can also curate the LID post for each day and even resteem it.
Written by: @focusnow
For: @steemalive



Subscribe:::Discord.
:::Whatsapp :::join trail