LID reporting for today Wednesday 30/6/2021 (Spotlight:: Courier Service Office)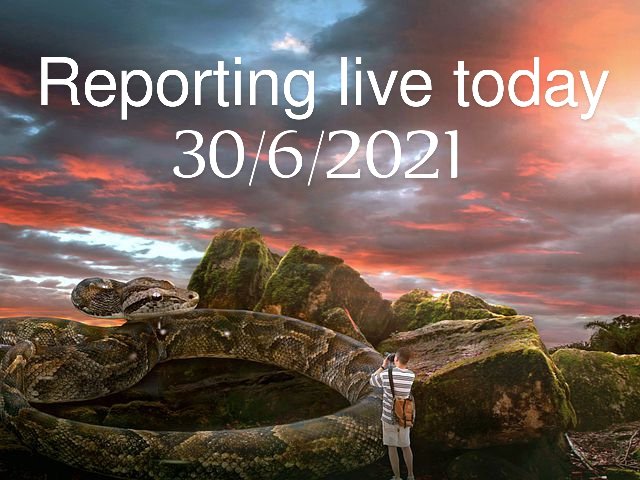 Introduction
It's another day and another opportunity to create content as a LID reporter. Goodmorning friends and welcome to our LID reporting for today. Get your camera ready to start capturing those great moments around you. As you leave the house today, try to capture people working in their shops or selling goods in the market. Capture road scenes and traffic. Capture anything that is news-worthy and report to us using the comment section of this post.

You can improve your LID reports
Here are 3 ways to make your LID reporting better
1.. What to Report: LID reporting idea is borrowed from what Live-reporters do. LID turns you into a live reporter. You are live on the scene bringing in updates from different things happening in your environment. So you can report about the traffic or other things happening on the road. You can capture shoppers inside a shopping mall or traders inside the market. You can report about a weding or other ceremonies. You can report about many other things that you see around you.
2.. Picture Quality: The quality of your picture is as good as the report itself. So make sure that your picture is visible enough. Do not allow any object to obstruct the thing you are capturing. Also try to capture using the best angles so that it won't be difficult to view the picture. Also make sure your camera is great.
3.. Engagement: Each time you drop a LID report, make sure to engage another reporter. The engagement rate is 1:1. So it means that for each 1 report you make, also comment on at least one other person's report.

Spotlight for Today
Our spotlight for today is Courier Service Office. Capture a business that delivers packages to distant customers. We will pay you extra 0.1 steem for a fine design.

Support LID
Make a donation to @steemalive to help us reward our LID reporters. Send steem, tron, or SBD to us. You can also curate the LID post for each day and even resteem it.
Written by: @focusnow
For: @steemalive



Subscribe:::Discord.
:::Whatsapp :::join trail