LID reporting for today Wednesday 5/5/2021 (Spotlight:: Hospital) 100% Powered up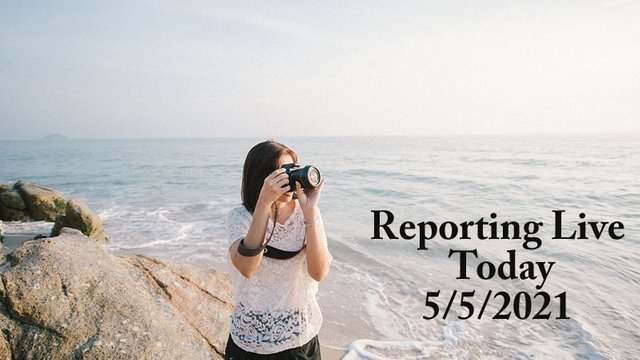 Introduction
Goodmorning friends and welcome to LID reporting for the 5th day of May, 2021. Hope you are ready to start reporting? LID is an opportunity to tell us your story for each day. All your need is a little time to capture live moments happening around, and and to put them down in the comment section of this post. We are eager to read your story. Start reporting now!

How to make a better report
Take a look at 3 ways to improve your LID reports
1.. Think: content creation starts from the mind, and so is LID reporting. Think about unique places where activities of interest happen. Maybe its in the market, school, shopping plaza, a recreation facility, etc. When you remember these places where you can capture quality content, then the next step is important.
2.. Take notes: Write down the places you plan to capture. Making notes is so important to content creation because you can easily forget what you want to do. Our minds are ever busy and lots of things go through it. SO making short notes will be a great memory aid, especially when you need to remember what you planned to do.
3.. Engagement: The engagement rule is 1:1. Each time you drop one LID report, also reply another person's report. IF you make 5 LID reports, we will naturally expect 5 replies from you.

Spotlight for Today
Our spotlight for today is Hospital. Capture a hospital in your area.

Support LID
Make a donation to @steemalive to help us reward our LID reporters. Send steem, tron, or SBD to us. You can also curate the LID post for each day and even resteem it.
Written by: @focusnow
For: @steemalive



Subscribe:::Discord.
:::Whatsapp :::join trail