LID Traffic update for today Friday 14/5/2021 (Spotlight:: Transport Company Bus)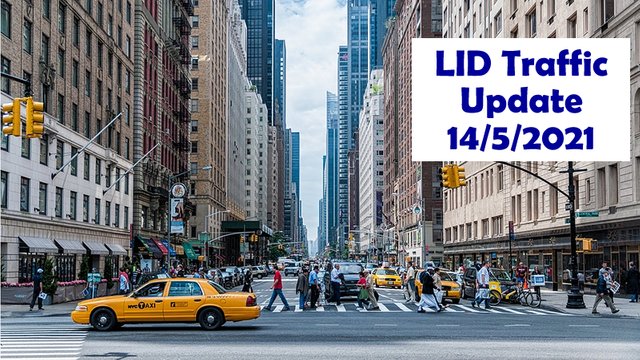 Introduction
Its time again to bring in traffic updates from around the city, states and country. Goodmorning friends and welcome to this new day. Traffic happens everywhere, which is why its a great thing to report about it from your area. As you hit the street or road today, be sure to capture the traffic situation and report to us using the comment section of this post. Rush hour traffic is especially interesting to see.

You can Improve your traffic reports
Here are 3 ways to Improve your traffic reports.
1..Be detailed: We want to see the entire road situation which you are reporting. So tell us everything we need to know such as the direction of flow of traffic, the traffic situation such as whether it is congested or not, and other things about the road. You description should not be short, although it wont necessarily be too long.
2.. Image Quality: If you want to get the best shot of traffic in your area, try to do it from the top floor of a building. Shooting traffic images from a high elevation gives you a sweeping view of the immediate environment. You will be able to see even farther into the horizon. So lets see the best shot from you
3.. Engagement: The engagement rule is 1:1. Each time you drop one LID report, also reply another person's report. IF you make 5 LID reports, we will naturally expect 5 replies from you.

Spotlight for Today
Our spotlight for today is Transport Company Bus. Capture a bus owned by a known transport company so that the name of the company will be clearly visible. We will pay extra 0.1 steem if you capture a great spotlight.

Support LID
Make a donation to @steemalive to help us reward our LID reporters. Send steem, tron, or SBD to us. You can also curate the LID post for each day and even resteem it.
Written by: @focusnow
For: @steemalive



Subscribe:::Discord.
:::Whatsapp :::join trail