LID Traffic update for today Friday 2/7/2021 (Spotlight:: Refuse dump Truck)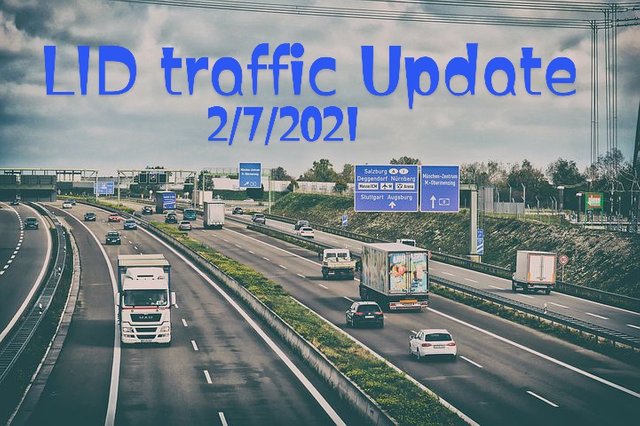 Introduction
Goodmorning and welcome to another opportunity to report LID. Today is a day we report strictly about traffic. So get yourself ready so that you can start capturing traffic images. Remember to look for strategic locations of the street where you can easily stay and capture the traffic. We want to see as much traffic reports from many streets as possible. Report using the comment section of this post.

How to Make a Traffic Report
Here are 3 ways to Improve your traffic reports.
1..Start with a morning selfie: Like a normal LID report, your first report should be a morning selfie report. So when you wake in the morning, take a selfie and write about how you spent your night and things you will do within the day. Try to be detailed in your first report. Be specific about things you will do and places you will go.
2.. Other reports: Your other reports - the second and the rest should be strictly traffic. We won't count your report if it is something other than traffic. So please we want to see cool traffic images from the streets or roads. Tell us the name of the streets and explain the direction of flow of traffic. Also tell us if it's congested or not.
3.. Image Quality: Make sure to capture images that have nice quality. Be sure to look for ways to get to a better position before snapping. Naturally, nothing should block you line of sight as you capture the image. Also make sure there is enough light so that your images are visible. The best traffic images are the ones captured from the top.

Spotlight for Today
Our spotlight for today is Refuse dump Truck. Capture any articulated vehicle used to transport and refuse within the city. We will pay extra 0.1 steem if you capture a great spotlight.

Support LID
Make a donation to @steemalive to help us reward our LID reporters. Send steem, tron, or SBD to us. You can also curate the LID post for each day and even resteem it.
Written by: @focusnow
For: @steemalive



Subscribe:::Discord.
:::Whatsapp :::join trail