LID Traffic update for today Friday 7/5/2021 (Spotlight:: Traffic at a Round-about)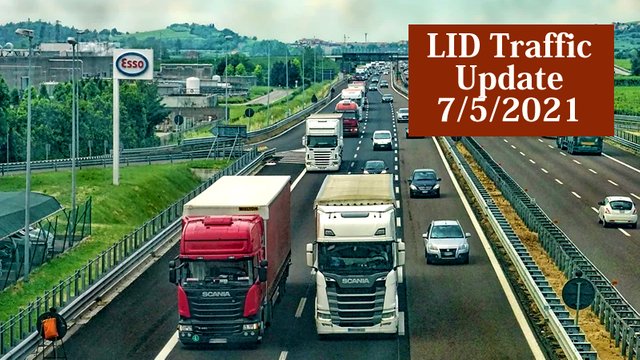 Introduction
Its great to start another new day with our traffic LID reports. Goodmorning friends and welcome to our LID reporting. As you know, today is Friday and we will focus fully on traffic reports. We want to see what traffic looks like in your area today. So feel free to capture the traffic around your home, office, market, or wherever you find yourself today. Use the comment section of the post to drop your reports.

You can Improve your traffic reports
Here are 3 ways to Improve your traffic reports.
1.. Stay safe: Your safety is important to us. You need to watch the road and make sure you are out of harms way. Do not stand close to moving vehicles to avoid getting hit. Only take images when the traffic situation is great for you to do so. If there are traffic lights in your area, you can take advantage of the stop time to capture great traffic images.
2.. Angle of photography: The best place to stay and take traffic images is on top. This will enable you to capture the full traffic image without hinderance. As much as possible, climb to a higher ground. For example, if there are high rise buildings around the road you want to report about, climb to a higher floor so that you can get a comprehensive image of traffic and surrounding locations...
3.. Engagement: The engagement rule is 1:1. Each time you drop one LID report, also reply another person's report. IF you make 5 LID reports, we will naturally expect 5 replies from you.

Spotlight for Today
Our spotlight for today is Traffic at a Round-about. We will pay extra 0.1 steem if you capture a great spotlight. Make sure to indicate the name of the round about.

Support LID
Make a donation to @steemalive to help us reward our LID reporters. Send steem, tron, or SBD to us. You can also curate the LID post for each day and even resteem it.
Written by: @focusnow
For: @steemalive



Subscribe:::Discord.
:::Whatsapp :::join trail