SteemAlive Presents: Our Brand New Verification System for all Members!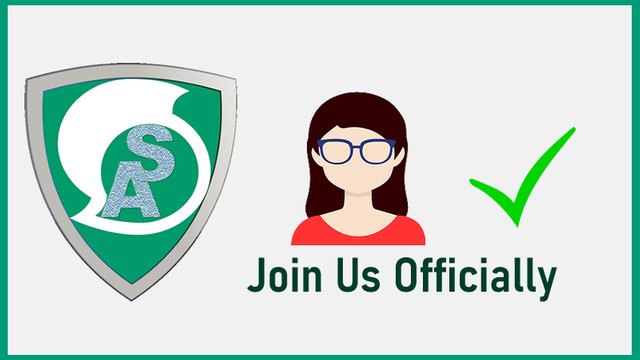 Introduction
SteemAlive is delighted to welcome you to the Steemit Platform. Ours is a community that has seen growth over the last 12 months because of our drive to recruit, mentor and support new users. With over 5000 subscribers within the last one year, SteemALive is now a popular destination and a gateway to many new users joining Steemit from Nigeria.. We welcome you to our community. Our verification system is simple and designed to help you get to you the platform better and also discover what our community is all about. We say a big warm welcome to you.
Our Verification System will consist of 3 important Sections:
Lets explain what you need to do under each section.

Connect with SteemAlive
This is the first requirement for all users that want to join us and get our Verified Member badge. In this section, we want you to learn about the community and its structure. The following links are very useful to that effect:
Having known our community to some extent, you have to complete the following steps

Content Creation essentials on SteemAlive
On SteemAlive, content quality is very important. And you need to get the basics right from the start. First of all, SteemALive community accepts all types of posts. Our community accepts all niches - all subjects. However, we care about the quality of your content and your manner of presentation. Here are important rules for content creation on Steemit and in our community:
Note 1: Your City Coordinator can help you learn more about content quality and formatting tags. Also, this post contains important lessons on how to make great content on Steemit.
Note 2: In addition to other requirements in this publication, We will give you our badge after you have made a post to demonstrate your understanding of applying Justify alignment and centered Headings. The post, which should be your most recent post in steemAlive will be reviewed by our Moderators before giving you our badge. You can edit an already existing post or write a fresh one in SteemAlive.
Note 3: We will review your badge if we discover posts made in our community with these elements missing after giving you warnings.

Anti-Plagiarism Pledge
Plagiarism means copying someone's work - text or picture - and using them as your own. On steemit, it is prohibited. It is viewed as outright stealing. Our community frowns at plagiarism. You must create original content. 80% of your work must be original. If you want to include someone's work in your own, you must put the source. Because we frown at Plagiarism, our moderators are always on the look out for users that plagiarize. We will mute your post and remove our badge until disciplinary measures are completed.
Here is our anti-plagiarism pledge:
I understand that plagiarism is stealing and would never get involved in it. I also understand that I will loose my membership if found repeatedly copying texts and images without properly putting the source. I know how to reference copied content and will always do so when including other people's work in my own.


Conclusion
If you have fulfilled all requirements in the 3 sections above, Congratulations. We will give you the badge Verified member. Please make a comment on this post. Your comment shows that you have understood all the requirements and accepted to abide by them, including our anti-plagiarism pledge.
Once you make your comment, our Moderators will look at your work and give you our community badge. As a member, you will benefit from our community support for members.
Welcome once again to SteemALive and enjoy your Steemit journey with us.!!!



Subscribe:::Discord.
:::join trail