You are viewing a single comment's thread from:
RE: Live and Direct Reporting. Sunday 17/1/2021. (Spotlight: Nosemask Selfie ) 100% powered up
Location: Immaculate aba
Date: 17/01/2021
Time: 03:29pm
5th lid report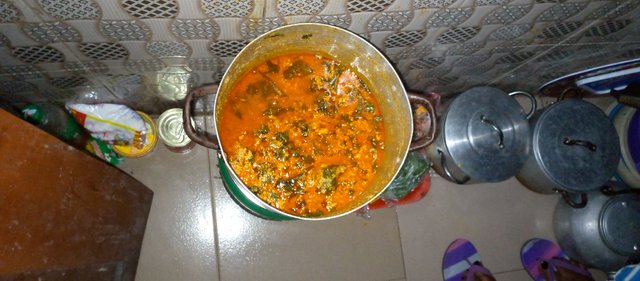 Hello guys,I just finished preparing my Oha soup,dish a little for myself and put the rest in a storage bowl and straight into the fridge.then I settled down to enjoy my delicious Oha soup and semovita.hmm! Yummy yummy!!!