Thediarygame | betterlife: Met-up and Offered some mentorship to one of the Steemit Newbies in Uganda -Date 20th/04/2021
Despite my busy schedules with the Steemit Crypto Academy, I am doing steady recruitment of Ugandans on steemit. Today I made my way to Uganda Christian University, located in Mukono where I met up with one of the Uganda Steemit newbies. She is @gladys-nanyanga.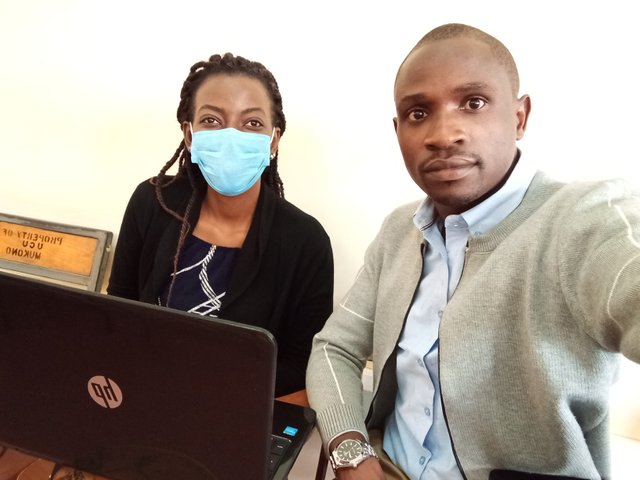 I had spent over a year without stepping in Uganda Christian University. Many changes have taken place in this university. All the roads within UCU have been tarmacked. I got a bit sad though on finding out that one of my buddies a sports director had seized working in the UCU sports department.
Anyway, this was a great meet-up with the new steemit Newbie. As a country Representative, I was so glad to exercise my duty by giving her some further mentorship and guidance on how to go about steemit. I have always mentored her about steemit over the phone 📞 . Thank God, she is such a brilliant young lady who grasps things very fast.
She is so far 2weeks old on steemit and she is already making steady progress in her steem journey.
There are plenty of things I shared with her. I would say, She is a lucky one to have had my 4hours of mentorship. She is a 4th-year law student and in her final semester of studies. Soon joining the real world 🌎 of the working class. 😊
I briefed her about the step by step process of withdrawing her earned steem. I believe that cleared some few doubts that she had regarding whether steemit rewards were real or not. With time I will also be helping her in making her first withdraw. I know after that she will be fully persuaded to share and onboard her friends on steemit.
I am looking forward to growing the steemit Uganda community. Though she is still new, I shared a few of my ideas and plans on how I am planning to grow the steem Uganda community. But first, it's beginning with the recruitment and mentorship of the right people who love writing and are willing to invest their time and efforts in building the steem Uganda community.
I shared with her my steem story of how I started here, I believe she got so inspired by my overall experience on steemit for the 3years I have been actively involved on the steem blockchain.
I briefed her about the world of Cryptocurrencies and blockchain technology. She got to realize that this world can surely impact someone's life financially through engaging in any of the valuable cryptocurrencies such as steem, Steem dollars, Trx, Bitcoin, Ethereum, and so on.
At lunch time, we went to Touch of class well "it's one of those hyped canteens in Uganda Christian University". As as we arrived we ordered for some smoothies. I enjoyed the smoothy. It was well blended with chocolate, vanilla, pineapple, and other ingredients that have just skipped my mind. Otherwise she was the one who listed out all the flavors that our smoothies would contain.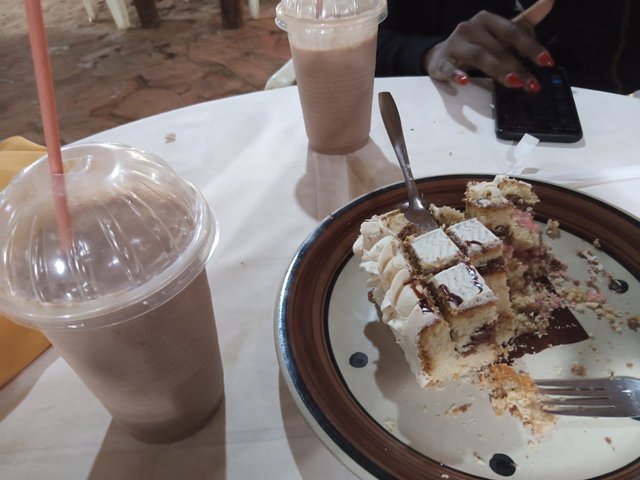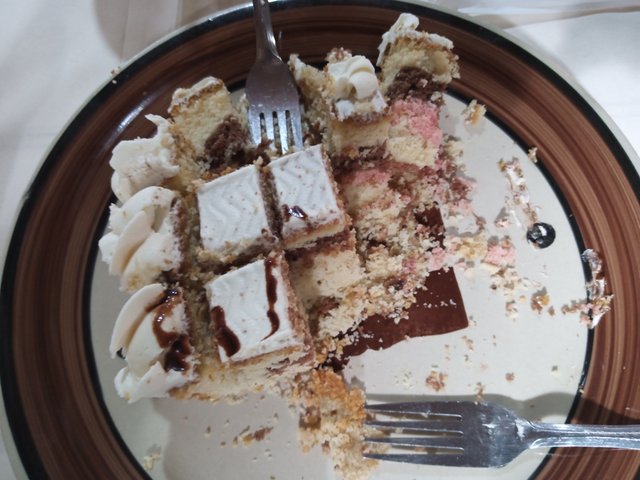 There were also a variety of cakes that caught my attention. I quickly ordered a piece of cake 🎂. It was a tasty one. I shared some with my new fellow steemian. Though she took a little of it.
It's been a great day. Well spent, guiding and mentoring this brilliant and amazing newbie.