Mi pueblito del Playon en la Costa Aragueña. Venezuela, 01/03/2021.
My litle town on the cost.
Greetings to all my friends who read me in Venezuela and all over planet Earth. Next I am going to tell you about my little town of El Playón located on the Costas Aragueñas (EDO. ARAGUA, VENEZUELA).
I am going to narrate it with the help of the 10 best photos that I took from my archives to document this writing. My post starts like this:
I grew up in the City of Maracay and my vacations were spent year after year in the Playón de Ocumare de la Costa, located in the North of the State of Aragua..
Ocumare de la Costa is a fishing village very visited by tourists from Aragon and from other regions of Venezuela. It is very famous for its beautiful beaches, for its beautiful landscapes and for the beauty of its river. The La Trilla River flows into the La Boca sector, there the fresh waters mix with the salty ones and a small lagoon with a fish flavor is formed, since in that sector the sinners collect the nets. However, as a little mother, she would take us to that place to get the salt water from us. I don't know if there was no water in the little house where we spent the holidays, most likely there was none. Drinking water has always been a problem in this community for as long as I can remember.
Of these vacations in the Playón, what I remember most with great emotion are its alleys that lead to the beach. There are at least 10 alleys covered by sand and the occasional palm branch and garbage bags left by visitors. I especially remember the alley that was right in front of Mrs. Socorro's little house. I hadn't told them that Daddy built that house there in 1947. Mom sold it when I was three years old, however we continued to visit the same little house since the new owner lent them to us once a year so that we could enjoy the most magical holiday week, it was almost always at Easter or the August holidays.
My older brother was in charge of hanging the hammocks, others call them hammocks, we had three hammocks and we fought to get on them, remember that I am talking about 7 little carajitos running from one side to the other. I still don't know how mom put up with us. Well, if I remember that Mom always wore a huge leather strap around her neck with which she threatened us if we behaved too badly. As this post is about documenting my little town in 10 photos… here I am going to leave you some beautiful pictures that I chose for the enjoyment of all of you. I did it with a lot of love and I hope you enjoy them as much as I do. Kisses and see you in another post. Until next time. REMEMBER TO ALWAYS DO GOOD WITHOUT LOOKING AT WHO.
FOTO 1
https://plus.codes/772JF6QM+8G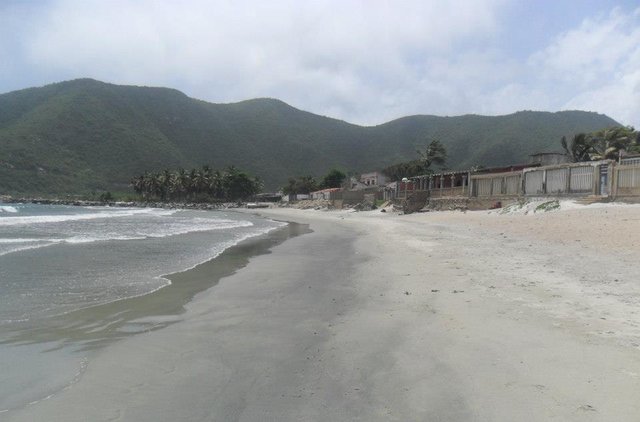 Although you may not believe me, seeing the beach completely desolate without tourists is my favorite picture. It is available to me alone, ha ha ha. How jealous I am of my little beach.
FOTO 2
https://plus.codes/772JF6QM+8G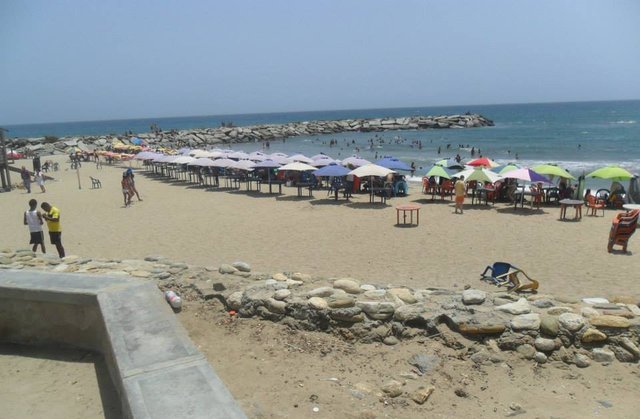 This is how the Playon looks at times of Easter and Holidays, the truth does not fit a needle more.
FOTO 3
https://plus.codes/772JF6QM+8G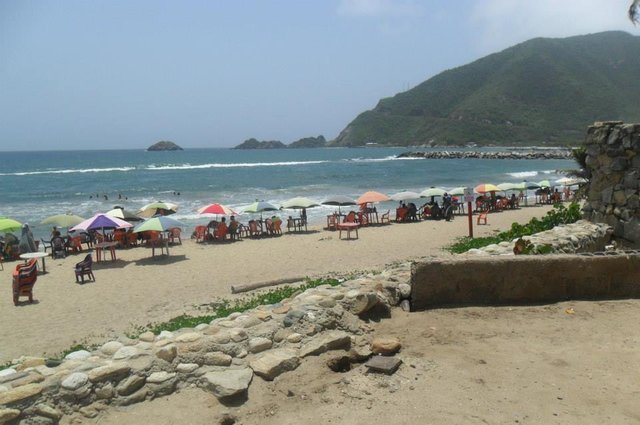 Another view of the Playon de Ocumare de la Costa on vacation.
FOTO 4
https://plus.codes/772JF6QJ+42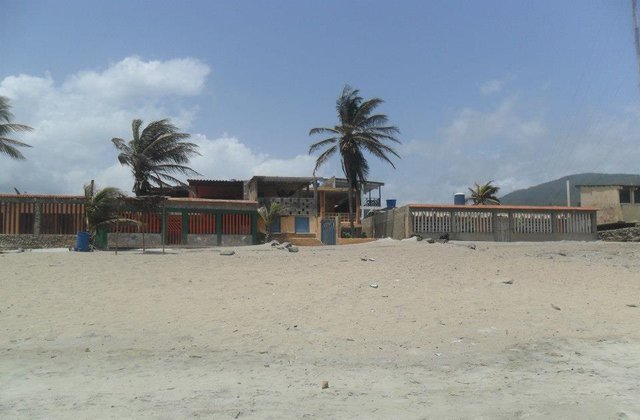 Posadas on the shore of the beach. They are my favorites.
FOTO 5
https://plus.codes/772JF6QM+8G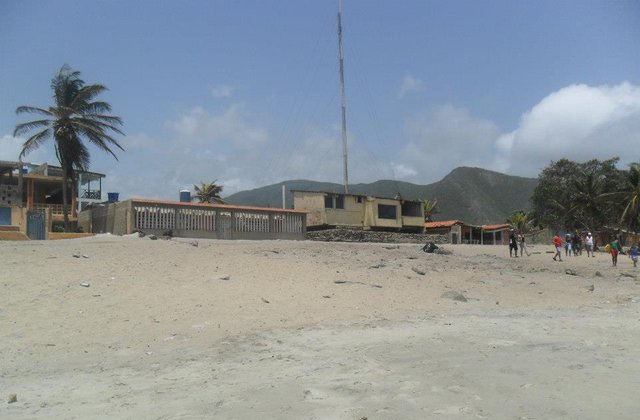 FOTO 6
https://plus.codes/772JF6QJ+42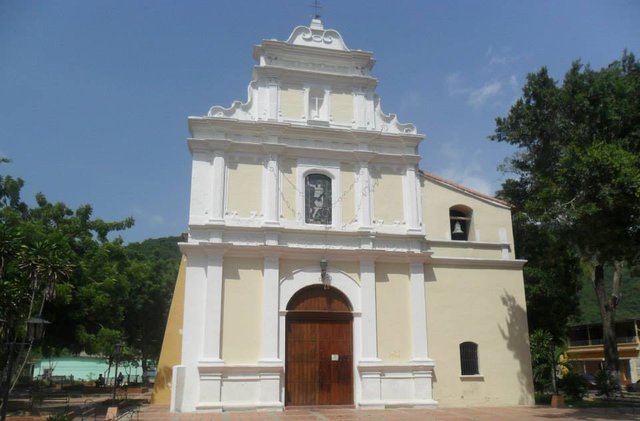 Church of El Playon, Ocumare de la Costa, Edo. Aragua.
FOTO 7
https://plus.codes/772JF6QG+4J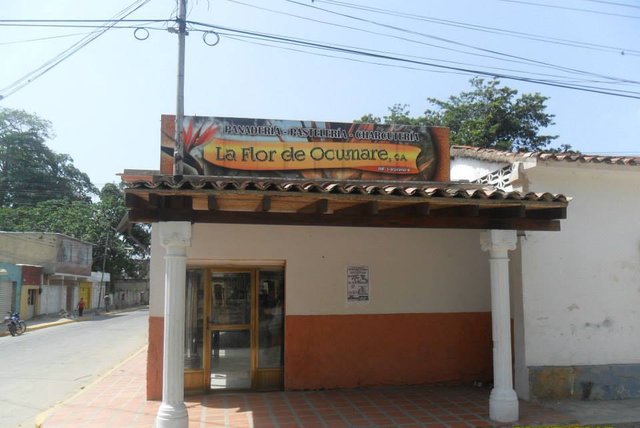 A modern bakery in the Playón. In my vacation time I do not remember seeing any, if I remember a fisherman's house where they sold sweet arepitas and you had to get up early to get some.
FOTO 8
https://plus.codes/772JF6JH+W5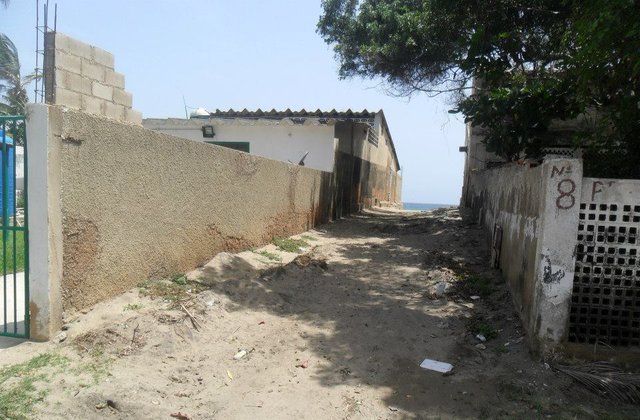 Alley with exit to the sea. Our little house was across the street.
FOTO 9
https://plus.codes/772JF6JH+W5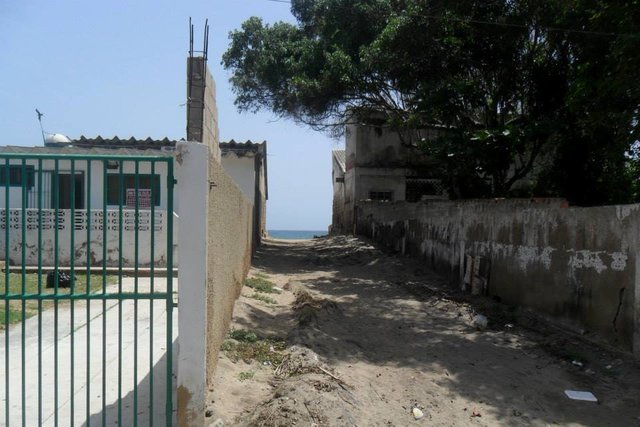 When mom said let's go to the beach we would start running down this alley, we already knew that on the other side was the immense sea of Ocumare.
FOTO 10
https://plus.codes/772JF6JH+W5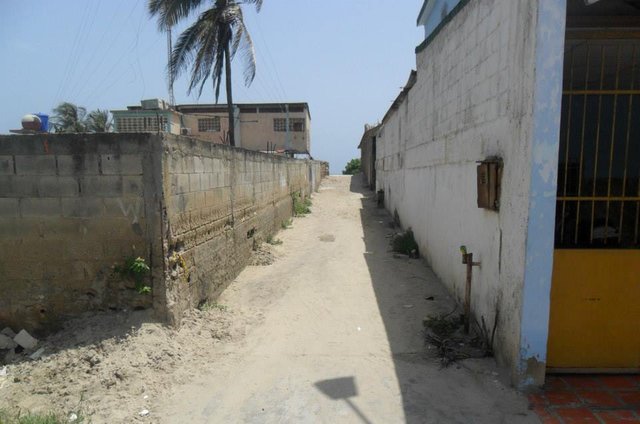 Many times I walked barefoot down this alley returning from the beach. As always, he had forgotten the flip-flops. .
Grateful for the support of the curators: Thanks to @steemitblog @ steemcurator01 @ steemcurator02 @ steemcurator05 @ steemcurator07 @trafalgar Thanks also to the representatives of my country @Venezuela! Todas estas fotos fueron tomadas con mi teléfono celular xiamoi readmi S9.
This post is 100% power up.
❤¡GRACIAS POR TU VISITA!❤
.