Introducing LeoFinance | Major Updates to the SteemLeo Community Since the Hive HardFork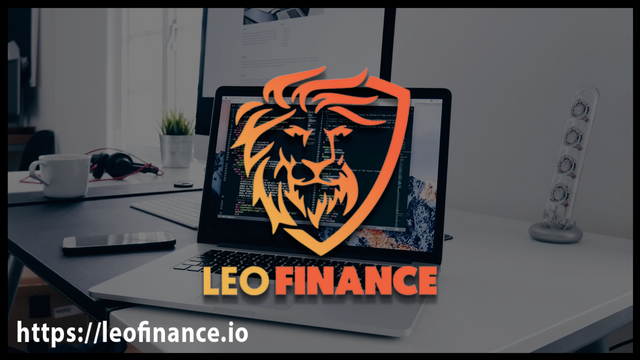 Hey Everyone!
I'll keep this update short and to the point so everyone knows what's going on with the SteemLeo LeoFinance community.
---
Originally Posted on https://LeoFinance.io and Hive: https://leofinance.io/hive-167922/@steem.leo/steemleo-com-has-officially-migrated-to-leofinance-io-or-token-migration-will-happen-tomorrow
---
We've been in a slow rebranding process, migrating each aspect of SteemLeo over to the LeoFinance brand name and assets.
This process is not 100% complete and is still ongoing. Today, our community interface has moved from https://steemleo.com to https://leofinance.io.
By the time you read this, we may have a redirect setup to catch people who are still going to the old interface at https://steemleo.com.
Either way, please bookmark and use our interface from the new domain name: https://leofinance.io.
---
Token Migration
The LEO token will be migrated to Hive-Engine (likely by the end of day tomorrow). All of your LEO, LEOM and LEOMM tokens will be airdropped to your Hive blockchain accounts on a 1:1 basis.
From the snapshot date (when the airdrop happens) forward, the only acceptable form of LEO, LEOM and LEOMM will be the Hive-Engine token.
The interface/community will reward users based on their Hive account's LEO token balance and NOT their Steem account's LEO token balance.
Effectively, this is a discontinuation of the community's usage of the Steem-based LEO token, as we can no longer trust the decentralization of the Steem blockchain.
Steem-Engine will still allow trading of the old LEO token that lives on the Steem blockchain.
Again, this token is no longer the LEO community's acceptable token for the rewards system. Once the snapshot and subsequent airdrop occurs tomorrow, any LEO that is acquired on Steem-Engine will be essentially be null in the eyes of the LeoFinance interface and community.
Please update your market/trading activities accordingly. Tell your friends and spread the word about the migration. It's important to get this message out.
---
LeoDex
We've just finished the final touches on the LeoDex Hive-Engine edition. Soon you'll be able to access your Hive-Engine token balances, trading, etc. from https://dex.leofinance.io. We'll put out an official update post when the new version of LeoDex is live at that domain.
The old version of LeoDex will continue to point to the Steem-Engine back end at https://dex.steemleo.com. Please use that for managing your Steem-Engine operations.
---
Questions?
There may be a lot of questions related to this migration today and in the coming days as the dust settles.
The best way to get an answer is to drop a message in the LeoFinance discord server. One of us will answer right away.
Otherwise, feel free to drop a comment down below and we'll get back to you as soon as possible 🦁

#leofinance - Hive-Based Community for Crypto & Finance