Ferrari at Salon Prive 2019
Founded by Enzo Ferrari in 1939 out of Alfa Romeo's race division as Auto Avio Costruzioni, the company built its first car in 1940
Ferrari is renown for making extremely beautiful cars and selling Ferrucio Lamborghini a car.
The Italian manufacturer started out in 1939 founded by Enzo Ferrari out of the race division of Alfa Romeo as Auto Avio Costruzioni.
The first car was built in 1940.
Ferrari started making race and road cars in 1947 out of Maranello, the 125s drove to Victory that year.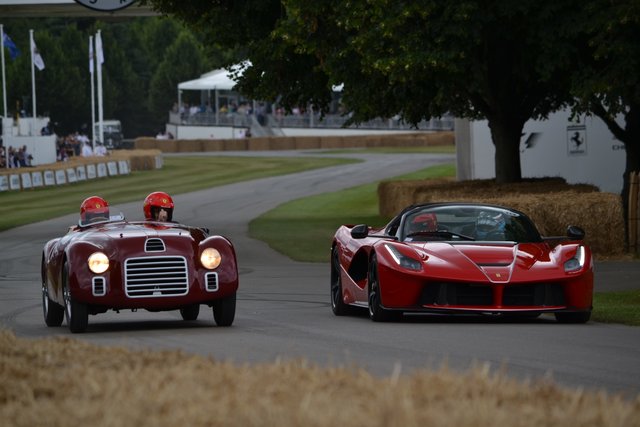 We grabbed this shot at Goodwood FoS of the first Ferrari the 125S, powered by a 1.5 V12 and the latest in 2017, the La Ferrari.
This is Salon Prive however and they love their Ferrari cars.
Many of you no doubt have a favourite ours are the Testarossa and the F50.
The video features classics like the F40 and even some racing variants.