A SHORT Exceptional READ for the 'Intralecktually' ASTUTE...
This is probably going to be a rather boring post, because once again, I'm starting out with no particular subject in mind. So... you might want to merely skip right over the text and leave a comment- below.

My Garden's Stray Cat Portal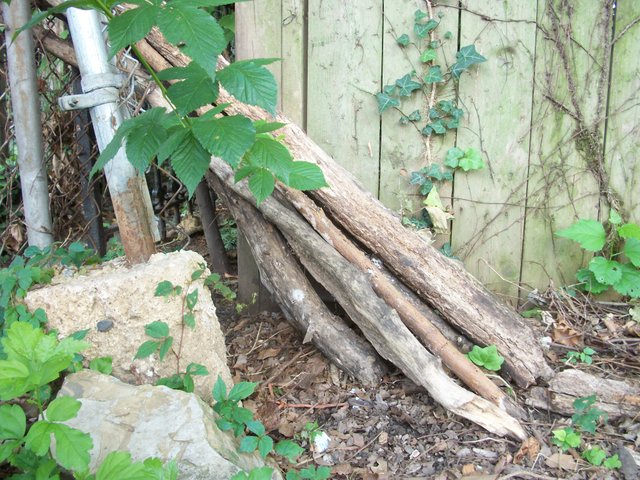 It's from Where They Appear, then... Vanish...(After eating of Course)
I mean... why waste your time with stupid crap? 'I' certainly don't want to waste anyone's time, by pretending I
know
what I'm talking about, or leading you on with anticipation of reading something of value!!! I'm strictly
against
bogus activity, except for when
I'm
indulging within such activity:>)
Truth is... most stuff that you stumble across on social media sites, has little or no value to 'you' the reader. It only has value to the content creator if it generates some type of payment, be it money, cryptocurrency, stock, precious metal, precious gems, art masterpieces, recreational drugs, rare collectables, booze or recycled ear wax.
Otherwise, it's worthless...!!!
I'm sure most of you agree and seek to
praise
me for such insightful, observations...
ANYWAYzzzzzzz...
Now that I got the proper
warning
out of the way, I guess I should end this post while I'm ahead of the
game
.
I'll see y'all next time, when I have nothing on my mind to write about😎 once again.
Till then... Keep smiling and try to enjoy your life; it might be the only one you have left, to do something good for humanity...?!?!?!?!?😒
Ciao
---
Written & Shared by on Steemit.com - April 7, 2021