Withering penis is still downvoting me...(on Steem). ...Game on.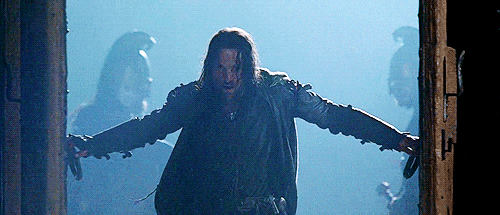 I've just noticed the down voting continues, by wither - It makes no difference to me which platform it happens on...The theft of money from my supporters wallets are all the same.
Oh dear.
It looks like my ideas will have to be engaged....

A portrait of withering penis... when someone stands upto his authoritarian, low IQ strategies..
Let the NPC meme's commence!
I'll be finishing off a video (or two), so as to be able leave it on every account that 'wither'upvotes.
Daily.
For the first time in 2 years, I'll also be engaging my down voting option, - on small accounts that he upvotes for (possibly his own accounts, anyway) - And with a full explanation in the comments as to why.
Every day.
A downvote and a full explanation.
I may also be offering some of the accounts the opportunity to join us in the #newhiveparadigm, with a chance to receive a portion of my profits that I make from trading.
(Hopefully we can all profit even more from this exercise - if more people jump on the #newhiveparadigm bandwagon).
Authoritarian pieces of shit commies hate success, so would it be a great added bonus, eh?
They are innocent of deserving any down voting from me, so I'll also be apologizing for implementing such tactics, and explaining why it has to be so.
There's no other recourse open to me, not against someone without the talent to even write any posts themselves.
This is totally toxic for the platform, and is a pretty pathetic indictment of the person behind the account.
I will down vote continually, to the same amounts that I'm down voted.
(It'll take a while, but I've all the time in the world).
This balance on down voting will also shift over time, I think (maybe dramatically - but that is not for telling you all here, not now, anyways)...
With the continued up votes from the supporters of freedom and fun, - we'll all still be making money anyways! Irrelevant of needle dicks actions.
HE/THEY cannot control our own accounts. (outside of voting)..
They have zero control over them.
I'll also encourage the 'down vote recipients' to get in touch with 'wither', after illustrating just what kind person they're in bed with...(ewwwwww!!,what a horrible image I had there).
The innocent get caught in this crossfire,sadly - as is always the way, it seems...
Please don't follow my down voting strategy.
(if you happen to feel so inclined as to defend your property from thieves - which is completely understandable).
...Not yet, anyways.
I hope to see the fighters of anti-authoritarianism get behind me on this as time goes on. (Not now, FFS! - trust me on this).
Enough is enough.
Standing up and being counted, is merely a reflection of inner integrity and principles.
It's the difference between the commie retards and those that can think for themselves.
Saul Alinsky would be proud of me!
...he's far, far superior to me, and better than I will ever be - in manipulating. Taking advantage if his talents, seems to make a lot of common sense in this scenario...
Ridicule: Alinsky's Political Weapon
Rule Five: "Ridicule is man's most potent weapon."
There is no defense. It's irrational. It's infuriating. It also works as a key pressure point to force the enemy into concessions.