TODAY'S UPDATE OF THE COMMUNITY , ALMOST 200 SUBSCRIBERS AND 2000+ SP DELEGATIONS !!!!!🙏🙏👏👏😍😍OUR COMMUNITY IS WELCOMING DIARY GAME FROM TODAY😊😊🥳🥳🎁🎁
Hello everyone we have now reached almost to 200 subscribers and 2000+ delegations for which we are grateful . And we hope for many more subscribers.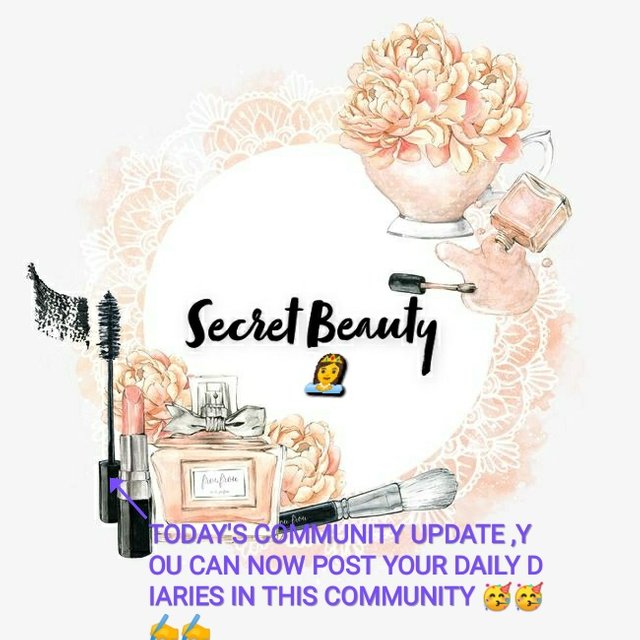 Now something about our community
This community is now searching for more members and moderates from different countries and we welcome people from all around the globe in this community.
You can share your diary entries on this community, and anything related to personal hygiene and beauty tips .....
ONGOING CONTESTS IN THIS COMMUNITY!!!!
Contest of oral hygiene is going on in this community and we are waiting for your entries as we have now doubled our rewards do share your oral hygiene tips and earn STEEMS!!!
For more information you can click on the link below :
https://steemit.com/hive-168362/@secretbeauty/announcement-of-contest-no-2-oral-hygiene-rewards-being-double-the-wait-is-finally-over-grab-your-positions
Rules and Regulations of the community
1)The images of your post should be free from copyrights.
2)Try to use the your original images
3)If taken from other sources do mention the link.
4)The Contents should be minimum of 250 words.
PLAGIARISM NOT ALLOWED ANYONE FOUND PLAGIARISING WILL BE BANNED FROM THIS COMMUNITY.
Do Delegate to our community and win delegation rewards ( delegation rewards will be announced soon).
Do invite your friends to join this community and take part in the contests going and earn rewards !!!!
Thankyou have a great day ahead!!
Comment and Resteem this post and don't forget to subscribe our community....