Holi Festival London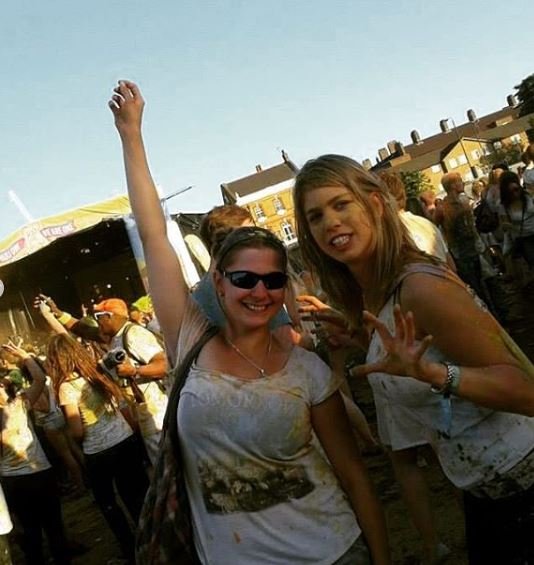 With my bestie for music festivals - my sister - at the Holi Festival in London a few years ago.
We had always wanted to visit this famous colour festival celebrated all over the world, and so we did.
It was a great experience. Lots of great people, colours, good music...we danced until we couldn't anymore :)
We had a great time!
Have you visited a Holi festival somewhere in the world?
(unfortunately, the photo is not the best, we are not coloured enough, but we didn't have our phones with us...oh well, when there is so much fun, technology goes aside...:)) )