Diary Game Season 3 (05-16-2021) | Celebrating Our Mother's Special Day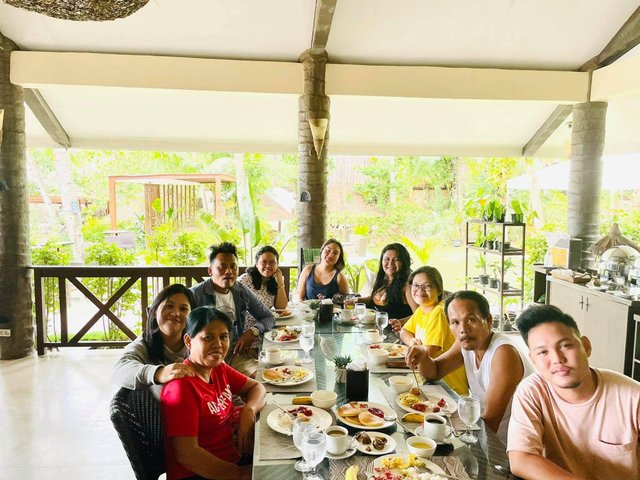 Happy Mother's day Mama!
As a way of celebrating the mother's day and honoring our mom on this special day, my whole family had arranged day-offs from work and stayed overnight in Elsalvador Beach Resort in Danao City, Cebu.
Now that we are old enough and start to make a living of our own, it has become my and my siblings' wants to somehow give our parents a break from the house tasks by bringing them to where they can enjoyably relax with nature away from the confines of the house. It's also one of our ways of paying them back for the struggles and hardworks they invest in sustaining and maintaining the family. I hope that it somehow does pay.
* * *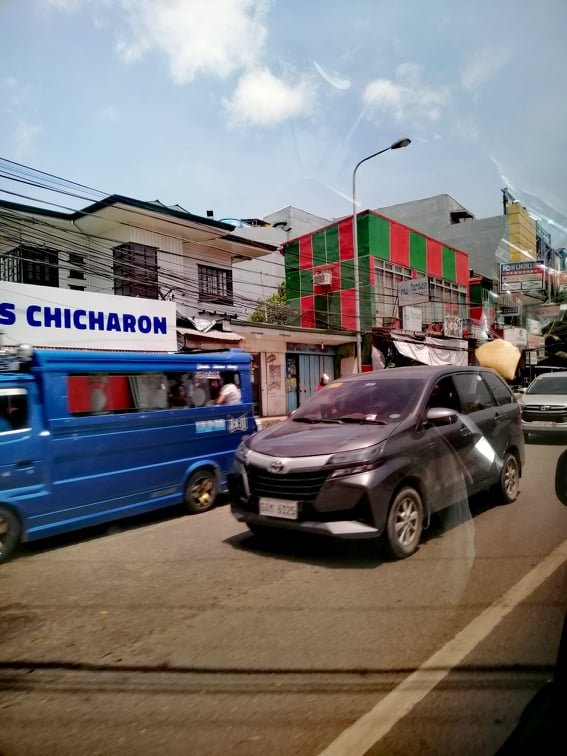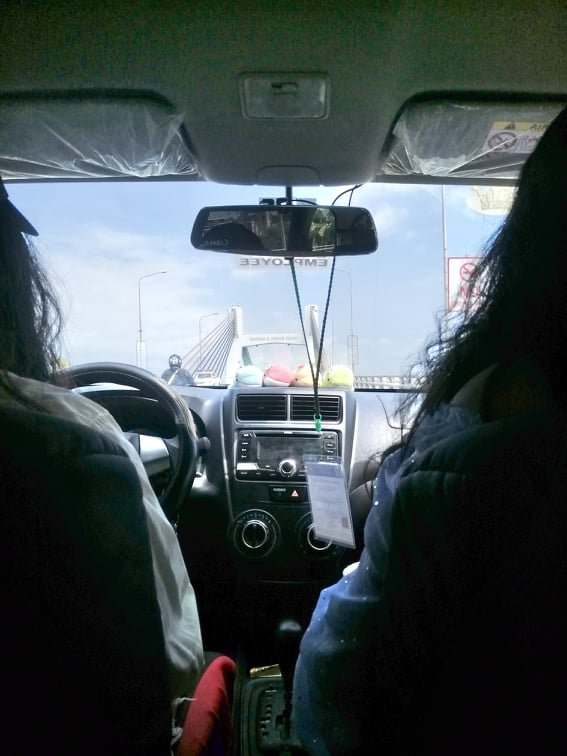 ---
Early at 7:00 in the morning, we started the expected 2-hour travel from our place to the resort. Gladly, my bestfriend gave us a ride, so we had reached our destination earlier than the expected.
We arrived at Elsalvador beach resort at around 8:30 am. We headed then to check with the receptionist if the booked rooms were available for an early check-in. We had booked 2 family rooms since we cannot all be accommodated in just one room with the restrictions and adjusments caused by the pandemic. Luckily, we were able to check in earlier.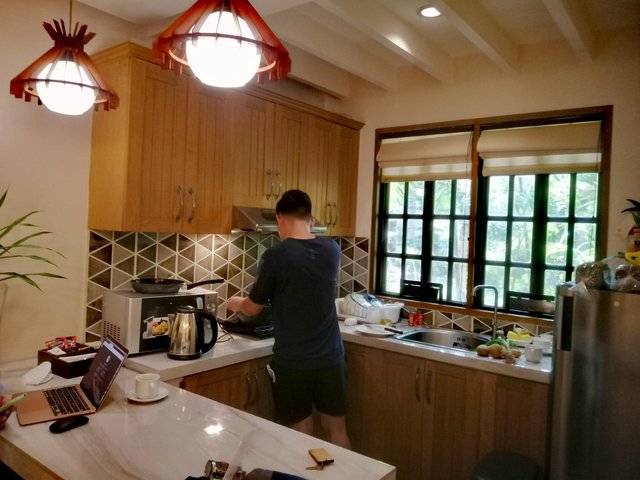 We had availed of a family room with a kitchen. Since we were with kids, the food should be freshly available anytime during the stay.
For our lunch, my brother did a grocery in a mall nearby. He prepared some of mother's favorite dishes at home, Caldereta and Sinigang na Bangus. Along with that, we also ordered some from the resort's restaurant.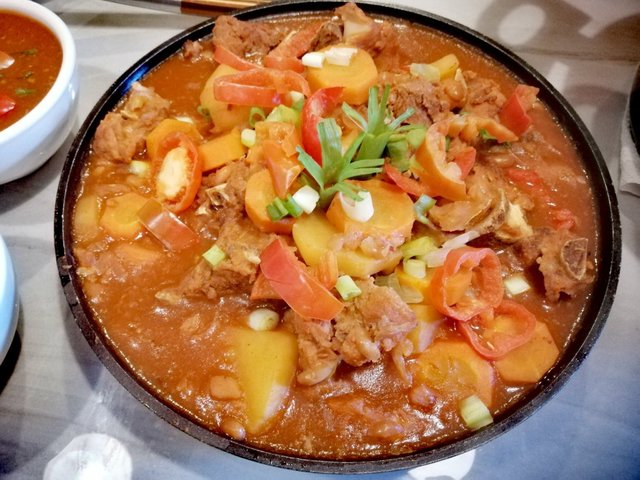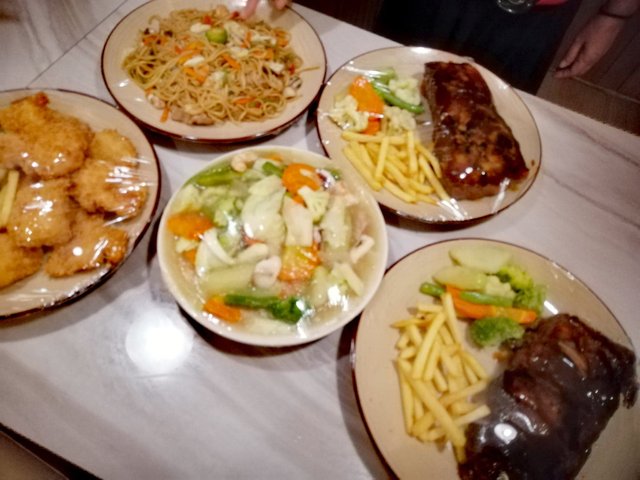 ---
After the lunch, we took a rest for while to ready ourselves for the therapeutic cool dip in the pool and in the beach.
By the way, the resort has 2 average-sized pools, one for the kids and the other for the adults. It also has a beach on its rear side that one could enjoy staring while dining in its restaurant that's called Coco Restaurant, as insipired by the Coconut trees that surround.
So, after the rest, here's what happened to the rest of the time on the arrival day.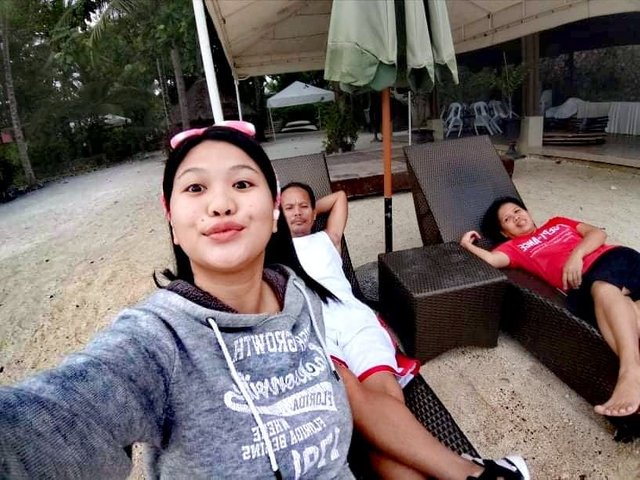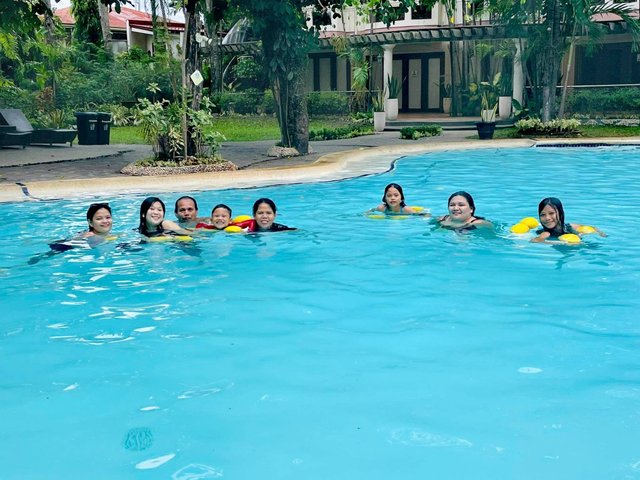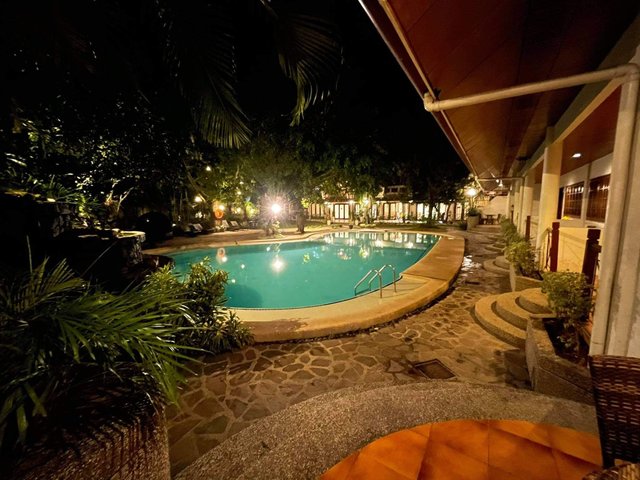 The next day, on our departure day, the same event happened, except for the complimentary buffet breakfast that my parents had first time experienced in their checking-ins so far.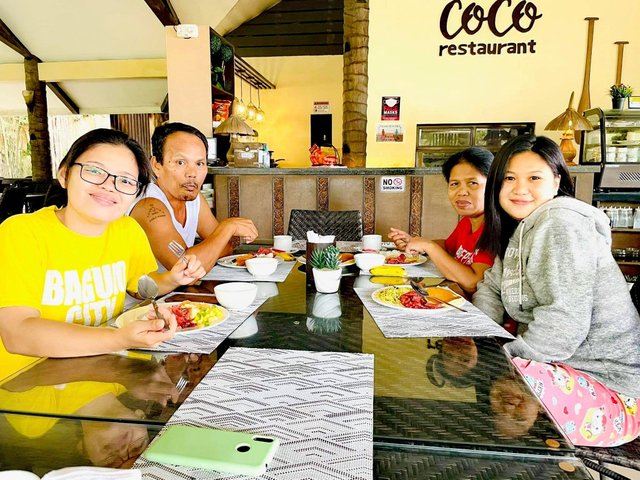 At around 10:00 am, we packed and fixed our things up and readied ourselves for the check out. At exactly 12:00 noon we left and headed home.
* * *
It was by far a memorable experience worth lookin' back to. This treat for our parents on a mother's day had gone successful. The happiness expressed by them for this once-in-a-while experience cannot be equaled with any amount of success or possessions in life. I am so grateful that I and my siblings were able to pull it off. Truly, our parents' pure smiles of happiness is a gem you don't want to trade with.
Indeed, it's a happy mother's day.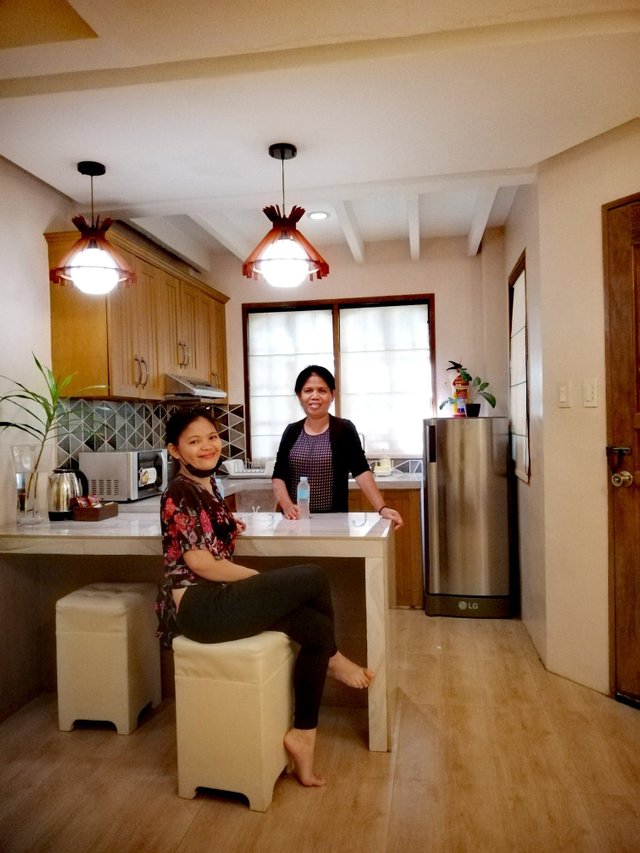 That would be all for now. See you in the next one! Keepsafe!
'til then,
@jenesa