My Verification Post: @kyrie1234| Visayas| 28/07/2021
Maayong Buntag steemians!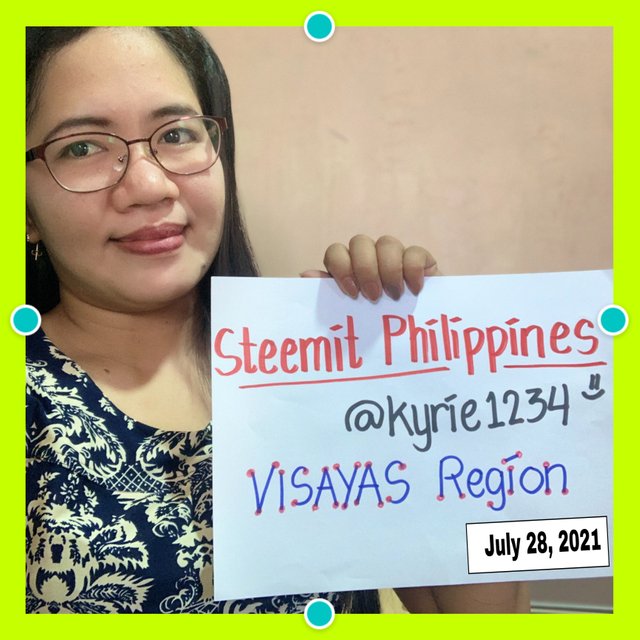 Just subscribed and joined to this community. I am thankful to sir
@juichi
for always encouraging us to be part of the Philippines team. I am inviting as well to
@fabio2614
and
@abby0207
to join me here. Together, we will build something useful in this community.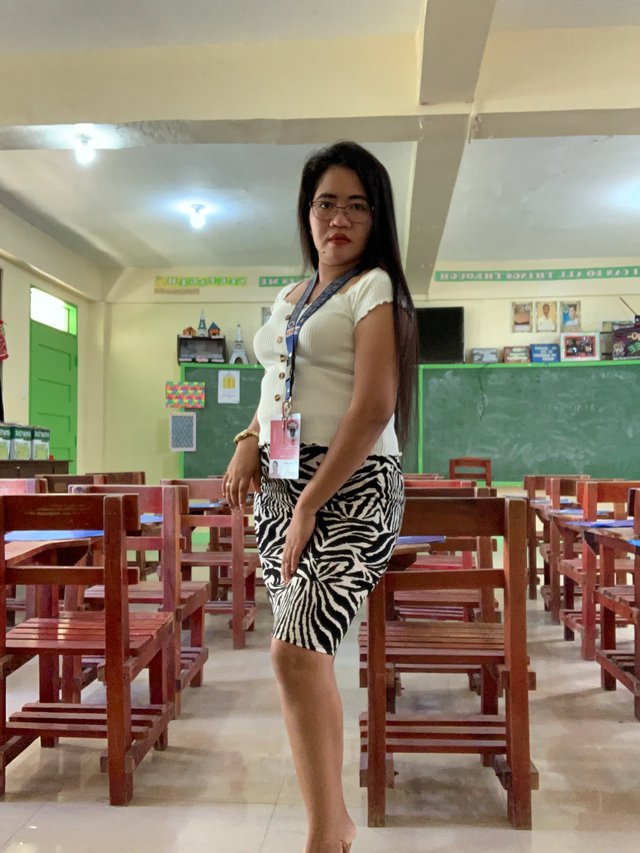 By the way, I am Marnie Cuyag of Soong, Mactan, Lapu-Lapu City City here in Visayas and is a Public School teacher teaching Mathematics to Grade 9 Students.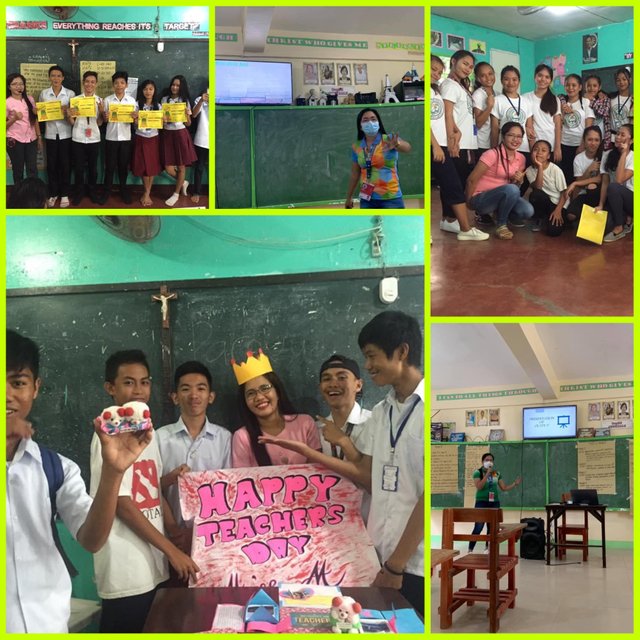 I am already practicing my profession as a Public Teacher for almost 9 years already. At first, I am hesitant to be a public servant but as time passed, I came to love it and is very excited everyday to talk to them and be part of their highschool journey.
This pandemic had changed our school routine. From being a teacher who taught the kids lessons, this time we became a MAINTENANCE since there were no kids, we were the one who did the general cleaning inside the classroom as well as the school ground. We also became WRITERS since we were the one who made the modules to be use by the kids. We were also the PRINTING PRESS STAFF, since after it was printed we were the one who staple it and made a booklet. And a lot more additional jobs not related to teaching. But I didn't regret being a teacher because we were still lucky and blessed since we still had our job with the same salary unlik to other workers who was affected by the pandemic and lost their jobs.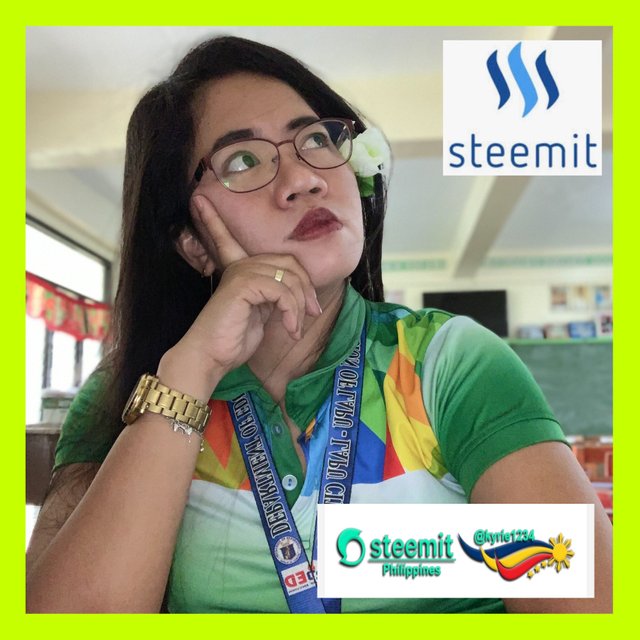 I started steeming four years ago, got inactive because of personal reasons and got back last year. Being a steemian helped me a lot. It helped me emotionally, mentally and financially. Through steemit, I was able to burst out what I felt and I found new friends here whom I guess will not judge me instead helped me lift up. It also helped me financially because of the sbd I received from the curators. I was able to buy my needs as well as my family needs.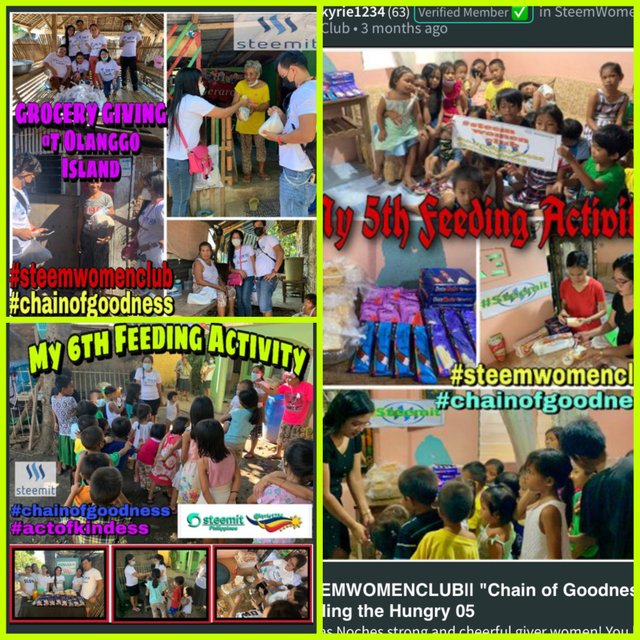 Most of all, through this platform I learned how to share what I have by feeding the hungry and by doing some charity works. And doing it, really makes my heart jump for joy. And I am hoping that all of us will do the same thing.
I hope that you will verify me and be part of your team. Looking forward working with my kababayan.
Thank you and always STAY SAFE!
Proud Pinay,

---
About the Author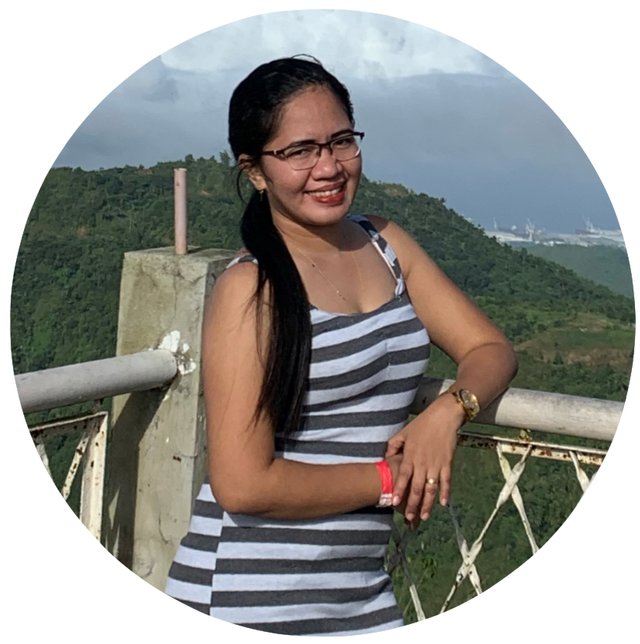 Aloha! @kyrie1234 is a Public Highschool Teacher handling in Grade 9 Math. She is the adviser of Grade 9- Special Science Class. She has a daughter who is 2 years old. She loves to explore the world and see its wonders. She wants to learn cooking and baking. She also loves different artworks and admires them. Again, thank you for the support.