Philippine Made, Philippine Pride: "Jeepney"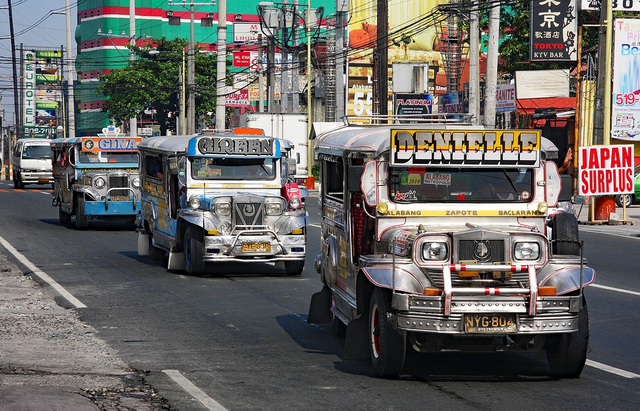 source
Hello steemians, this will be my very first post through #SteemitPhilippines, so glad my good friend @olivia08 introduced this community to me, I really find it necessary to support one another and this social unit could be a big help to everyone. I see an opportunity also to be able to promote my beloved country through Steemit Philippines Community.
I remember I wrote about Jeepney somewhere a long time ago, I did some research about it and lately, I did try to find that content so I could create a new one to be shared here on #steemit.
Unfortunately, I failed to find it so here I am again trying to hunt for relevant information regarding this kind of transportation which has become a widespread symbol of the Philippine culture and art. It is the most popular means of public transportation in our country for centuries.
A jeepney is very colorful although the design varies by region, it uses sheet metal or stainless steel as body panels and one of its prevailing features is it could accommodate quite a number of passengers good enough for business and perhaps the maker of this vehicle aims also of serving people by taking them to their destinations. I mean if someone is in a hurry going to school or to his or her workplace, he or she need not worry knowing that there are a lot of available jeepneys around.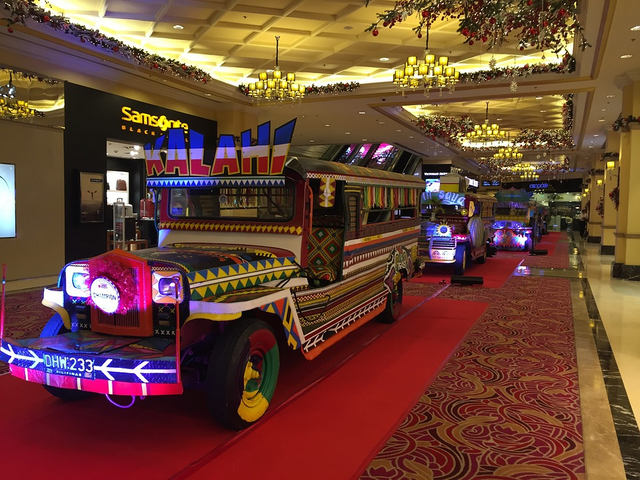 source
Jeepneys originate from the American colonial period it was first available in Manila in 1930 being the cheapest passenger utility vehicle.
Since then it has evolved and became available in some other parts of the Philippines, it became well known and it was even exhibited at the New York World's Fair in 1964.
It had been reported that there were about 4,000 jeepneys exported to Papua New Guinea in 2004.
Recently jeepneys faced possible extinction, as there were plans for them to be phased out and be replaced with modern passenger utility vehicles. In fact, there was already a regulation imposed by the Department of Transportation and Communications for older jeepneys to be phased out which was opposed by jeepney operators.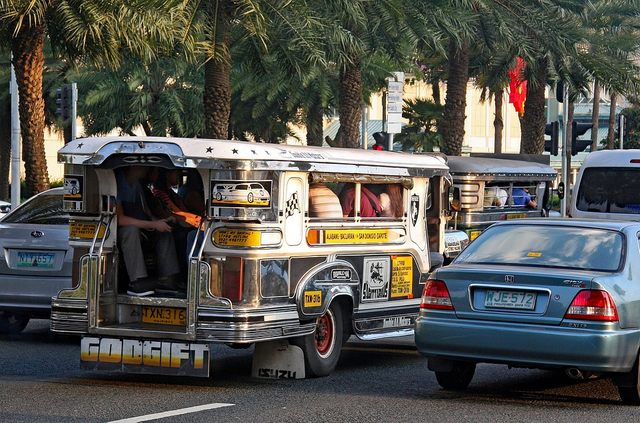 source
I don't know when it's part of the country's development and for the convenience and safety of the commuters I don't have any opposing argument for that but I also think that jeepneys should also be preserved as it depicts the culture of the Filipino people and its part of our history.
For Filipinos out there, what is your stand about jeepneys being phased out? Feel free to leave your comment below, I would appreciate seeing and reading your views.`
Special thanks to those who are continuously supporting aspiring writers here on #steemit.
@steemcurator02 @steemcurator01 @booming @booming04 @booming01 @sbi @steemitphcurator and a lot more.
Keep safe everyone and God bless!