"The Diary Game Season 3 (31st May 2021) | Glimpse of a Seafarer's Life"
Hi steemians. I'm mackoy, 25 yrs. old, a seafarer currently having my vacation on land. I am new to this platform so please bare with me and I'm no master in english so please give consideration to my grammar. Hehe... But anyway, let me share to you how I start my day today.
I was about to delete photos on my phone since the storage was getting full when I saw these photos and remembered my days onboard. People often tag us seafarers with - maraming pera, madaming bansang napuntahan, sarap buhay, and the very famous "maraming chix", ika nga "every port, report". But little did they know that life onboard has lots of challenges and difficulties that we seafarers have no other choice but to face everyday.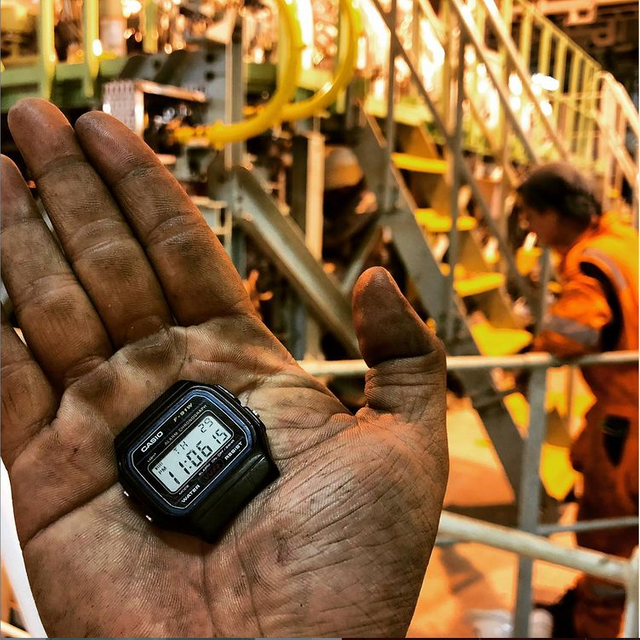 The photo above was taken during an emergency on our main engine (yung nagpapaikot ng propeller para gumalaw ang barko). There was a leaking on the fuel oil pipe kaya kailangan naming ayusin agad since it was very crucial for there could be a possibility of the vessel to capsize if the weather will get bad or worse. It happened around 10 pm and finished around 1 am, we had to be fast yet still mindful for any possible accidents. So ayun, walang tulog at kailangan gumising din the same day at 7 in the morning kasi duty at madaming trabaho pa.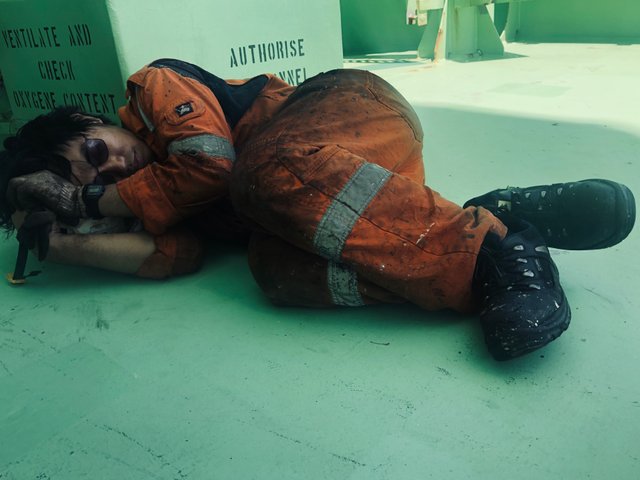 The next photo was during fuel oil bunkering or in layman's term nagpapagasolina yung barko. This is a very critical operation onboard since if not taken seriously could possibly cause oil spill. The operation started at 8 in the evening and finished around 9 in the morning next day. So ayun, wala na naman kaming tulog. So what I did is that I took a nap when one of my fellow crewmate took a photo at me and forwarded to me with a caption, "tulog-tulog sa pansitan eh."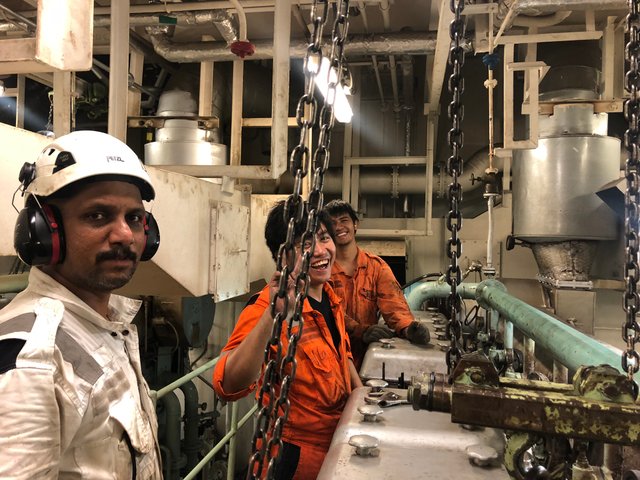 Amidst all the struggles and the endeavors we are facing onboard, you know what's the best method to cope up with this? Just smile, like we had on this photo. Regardless of how difficult and stressful the work is, if you're surrounded by delightful and energetic people then none of the pressures will affect you entirely (this applies not just in a ship but also to any other working environment).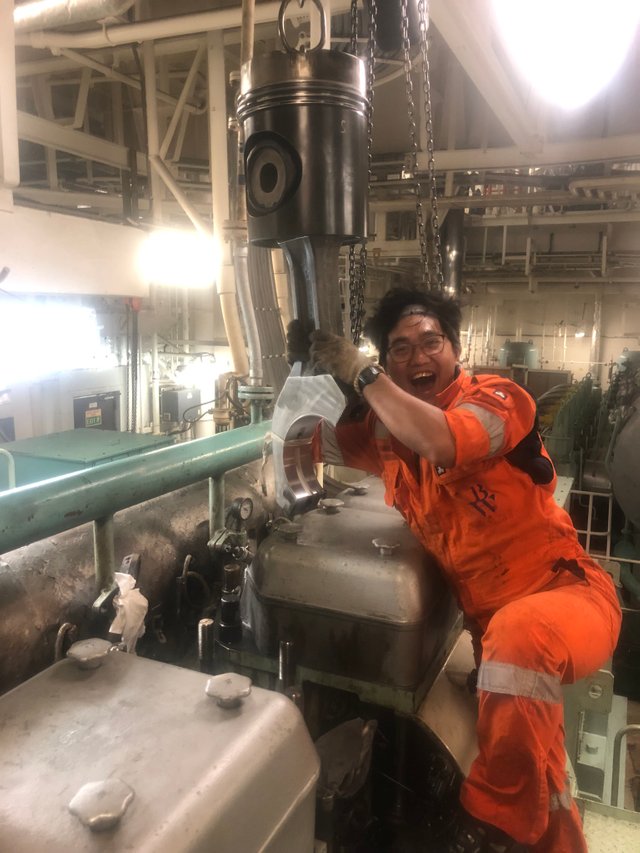 You know I share this post not to ask for pity to people but to share to them that being a seafarer is not just about being "seamanloloko". There's a real thing going on a ship at sea and it's not easy as 1-2-3. So if you are reading this blog, I thank you and I hope that I had inspired you or shared a few insights of what a seafarer's life is. God bless and let us take care always.
ps. I did not delete these photos anymore. hehehe