Count Dracula Tales short stories 1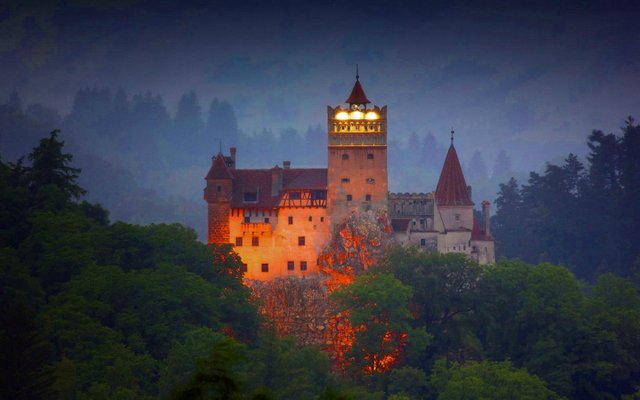 My story began about seventy years ago in 1875 in which my name is Jonathan Harker and I live and work in London one day buying and selling a house for other people A day a letter arrived at a very rich man living in Transylvania. There was a house in England and he needed my help. The man was Count Dracula and I agreed to help him so I found a house for him and he told me to take all the documents to Transylvania. I was not happy to be in the fall. I was planning to get married and I don't wanna put up with my beautiful Mina but you should go Jonathan said he's rich and will give you more work but I agreed to go I did not know of the terrible danger that awaited me in Transylvania and so on May 4 I arrived a small town called Bistrites Transylvania, a strange and beautiful country with mountains and rivers everywhere, and somewhere in the mountains there was a height where the house was Dracula's palace. ix had to wait hours for the coach to take me there so I went to the elite hotel inside the hotel he was awake and talked about the friendship with the people out there laughing and laughing and laughing You go. Castle Dracula responded. Suddenly there was silence in the room and everyone turned to look at me. I don't understand why they are all looking because the fear doesn't go there, but someone said I had answered my things but they weren't laughing anymore, the hotelkeeper's wife grabbed the gold from his neck. He took the cross and put it on Mahinda. Dangret Castle is Dracula. Maybe it will help when the coach arrives and I bring the crowd of people to Vanchand. I heard the word vampire climbing mountains in mountains it was going faster and faster but listen It was clear but there was snow on the trees. Suddenly the sun went up behind the mountains on the roof of the hill and it was dark everywhere and the wolves were howling. A terrible noise. Suddenly the coach put four blacks on a small road. The horses were pulling and the driver wore a black robe with a black hat over it. There is an Englishman who said he was from Dracula's castle. There was a strange man standing there.
They were clear and suddenly I was scared but I was too late I couldn't go home these days We were going to Dracula's castle The mountains were all around us and the moon was behind the dark clouds but I couldn't see anything but I still heart the wolf was moving faster and faster than the horses. The driver burst out laughing. Suddenly the car stopped. I opened the door and got out. Once the car left and I found myself alone in front of the Dar es Salaam fort. I looked at him standing and slowly a tall man stood in the great wood His hair was white and he was well dressed from head to toe. "I went to the castle as an LD, and the count carefully closed the door. I put the key in my pocket and stopped to go up. " We went behind him and came to a room where a log fire was burning in front of him there was a small dining table.
He told me to sit down and talk about the food, but he didn't eat with me. Later we said through the fire that his English was good and when we spoke I looked at him intently and his face was white, his ears were like corn on the cob and his teeth were as strong as teeth of an animal, he had hands and his fingers were very long, long, long, long, long, long, long, long, long, long, long, long, long, long, long, long, long, long Fear was that when I went to bed the wolves were still crying, the next morning I found my breakfast on the small table. In front of Fire, it was clear, I could see that Dracula's castle was old and dirty, I had not seen a servant all day that the counted breakfast had not come, but there was no letter from him on the table. Castle said the rooms were locked when he wasn't trying to enter those rooms when the night was out. He wanted to know everything about his new home in Wells England.
There are trees all around the high wall. That is why the house is plunged into darkness. There is a small church in it and I showed him happy pictures of the church. Hiccups. I will stay near the dead for a long time. When I was asleep I suddenly woke up and found the accountant's face next to me which was horrible with its smell. He smelled of death. You are tired. Now the counting bed said and when he smiled his face, the wolf's face ended our business. All the documents for the new house and nothing to keep me in Transylvania or at Dracula's castle but the count did not force me to leave I was alone in the castle with him but I never saw him on the day when I The time I saw him at night was when Hackham was sitting next to me. We always talked in the morning and he asked me a lot of questions about England. I plan to go there soon. Send me soon by ship to England. So let's talk about it on ships and I thought about Mina & Dude. Lucy Lucy and her mother were going to the beach and Mina intended to meet them. Some time ago I told them in the count that there was no mirror in my room but with me. One morning, Mina was present and I was standing in front of her. I was shaking suddenly when suddenly a hand rescued me and a voice said hello the count was standing with me he was standing with me but I couldn't see in the mirror my hand was shaking and bleeding on its own And I saw Count Dracula watching.
Suddenly he looked at his hand with a wild look in his eyes and I was scared but his hand touched the golden cross on my neck and changed its face and took the mirror from me and a minute later the mirror Destroyed in a thousand pieces, he was speaking very low, but I hurried out of the room and stood there and wondered why there was no man in the mirror. I went to the window and looked outside and saw many doors. I looked from the ground at Washgab. The fort was suddenly locked. I thought I was a prisoner. One evening I was in danger, one day I was asked to write to your London office. Hawkins, you'll be here another month when I find out I was cold the other month, but what can I do for Mr. Hawkins and the bookkeeping was important because I was thirsty to count, and then I had to test. I wrote my letter but knew the accountant intended to read it. Couldn't see Mr. Hawkins didn't count me and speak to me that evening while he was a prisoner at Dracula's Castle, but before leaving the room he turned to me and told my young friend to just sleep in this room or in your sleep. another room in the palace. Being in danger when you left her I went to my room but couldn't rest and started to walk around the palace. Many doors were closed but I found a door that came back with an open door and saw a window in the room. Was present The beautiful night and the mountains were good. In the soft yellow light of the moon. There was something good.
There was something good under me. I started to descend. He looked like a terrifying blackbird and my blood cooled which I transferred to Count Dracula and sat for a minute with a friendly friend, I think before this year it was a castle room and I decided to go back to my cold dark room this room so suddenly i lay down and closed my eyes realized i was not alone in the moonlight in Iowa i saw three handsome young men Women look at me and talk. He is young and strong. They all said yes. There are kisses for everyone. I replied that I was very excited and scared. I know I want a woman to touch me with her sweet mouth. His strong white teeth tore off my neck. He closed his eyes and kissed me.
I think suddenly the cry of the angel came, the count that took the woman away from me, and the light of her blue eyes flushed me with savage rage.
He was counting and his eyes were burning. He lit the fire of Hell. He shouted that he was not far from there for you but later there were no women when they did not run away near the door but they entered there. I remember that night I didn't even know I was in bed in my room I had my cross asleep on the table which the next morning in the sun I knew these women were vampires and they wanted my blood for two nights, the count came to me at the time and he told me that your work is in Transylvania. I was happy to hear that when you got home, but Ganti then said you were an advertising route and put Junetha 29th on the letter when he said I knew that according to Ganti he killed me that day. What do you plan to do on this day? I didn't do anything, I could just wait and try on my cap but Ganti grabbed my other clothes and my travel papers and locked my bedroom door within a week, and then killed the men.
heard in the palace. The king would probably get someone a letter from Castell to me I thought but it was lonely it was the evening from my window on June 29 and I saw the palace with Mina in her letter and I went to her hand what i knew i had to do something because it was so late at night that i knew there was no danger the next morning i knew what i could do to find it i must have lost myself by the window. It was not possible that his room was just below the room and there was a little hole in the wall between the rocks so that I could put my feet in it and I used my window to hold this curtain was dangerous but I move slowly once down the wall. I almost fell twice in the bedroom, but finally found myself in the bedroom. The count was empty. I couldn't find the keys to the palace there but in a corner of the room they couldn't find anything with gold and moon. The wooden door to the other part of the room was open, and I saw stairs going down. I walked under them and got to the other door which was also open and found myself in a room with a stone floor where I looked around. When he was in the room with the coffin, there were 50 wooden crates and one of them was full of dirt, one of them could see in the count that if he was dead or asleep, his eyes were open and cold. And she looked stoned, but her face didn't look like Edad's. The lips were still very red but they were not growing slowly. I got closer. I thought maybe it was the keys to the castle on the Habitat. I ran away. I didn't have to think about it before coming back. in my room, tomorrow you will return to England. "
And I knew I had gone to bed at home the day I died yesterday, but I heard the voices of the women outside at night," he said. "The wait is not over yet. You can come so the women raised a soft little voice and I was afraid the morning had come and I would be alive, I should have escaped I thought but I have to retrieve the key I went down the wall and tirelessly in the counting room he ran from the bottom of the stairwell with the coffins in his coffin but he was visible and his hair was not white with blood on her face that was agitated in her throat which My hands were washing but which I had to touch. To find her keys, I felt all over her body but they were not sudden.
I wanted to kill Count Dracula. I took Aiken's hammer and started to make that horrible smile last but I turned my head again. And burning eyes looked at my bloodied Face, smiling with more laughter, I turned the hammer and walked away. stood there, what can I do now, then hear the voices coming back to work, I thought I hurried up the stairs. I had to go upstairs to the counting room downstairs. I heard the sound of a key as the workers opened the door, then there was another door downstairs that I heard and heard the sound of a hammer.
England was probably on a coffins-ready trip to England. I remembered some important words on their planes to return home. Closing and closing, I couldn't go up the stairs anytime soon. I saw through the window that the heavy vehicles were loaded with offenses and the workers chased me to the palace with these horrible female vampires. Write the words in the journal identified what I should do to escape I will try to go down from under the wall but the window is higher than the floor but I must try to get gold if I if it survives, it will probably be useful.
If she has to wait for death, she had better wait for death. Will I Ever See You Mina's Story Chapter 3 Danger in Danger Jonathan was in Lucy's time I was very happy that he didn't write to me often and when he or her letters were weird and wonderful or I knew that something was wrong but Jonathan was in danger the whole time because he didn't come back to England and I felt better when I got a letter from him. Jonathan said he was home. He was coming and was still on the butt of the bust it was a short train letter maybe he was ill So I think my friend Lucy wrote to me too I know she will be happy for me to write Arthur asked me to marry him It's no surprise that I love him so much right now and you know mum and I come to Sepples via Whitby and stay with us and I can tell you more.
Arthur Helmwood loved Lucy very much and was really happy to hear the news and I decided to leave right away and I won't have to think about Jonathan at that time. It was amazing to see the station and her all her life and happily talk about her plans. Mina told me I'm really glad I love Arthur but sometimes it's hard because of the heart Jonathan's Arthur Athot's time is good and succulent again and I walk the beach a lot But we are often going to the old Hill Church in Nelusi and I slept in a room but she slept badly in her sleeping bag. Mother Andy decided to close the bedroom door during the night. Then one day the weather changed. The sky was dark and heavy and there was a terrible storm that night. She sat at the window and looked at the sea. In the morning there was a ship at sea. The beach is a Russian ship which is one block from Varna. C. Lucy's servant told us that there was a coffin and that it was full of earth. Everyone who stayed wondered about it. In response, someone on the plane was Everyone in town was very impressed with this strange plane, but there was no answer to the mystery.
I woke up that night and saw that the theater door was open and Lucy wasn't even where I had found all over the house but I couldn't find her scared. I don't know why I called my mom. I told her I knew Lucy would like to go out every once in a while to sit quietly in the yard so I hurried to her lol tolok at night and found her in the church yard covered in white in their light And I thought I saw something dark and gloomy behind him. Slowly his head moved closer. Lucy was afraid. I turned white on Lucy. ا۔ The face and the burning ray looked at me and then nothing. Lucy was sleeping alone in the moonlight. She lifted him up and he put his hand around her neck and cried a little. I saw that after that night there was blood. two small drops. His condition is bad. She left her bed every night and her beautiful face was white. She was afraid of it and she locked Dort night and I hadn't heard from Jonathan yet. I was upset and didn't sleep so I went for a walk alone one night. Lucy would be fine. She thought the door couldn't get out of the lock and no one could get in. When I returned, I told Lucy to go through Theopien's window. The source called Lucy but did not know she was sleeping and was near him by the open window.
One day it was as black as a big bird or later I got a letter Jonathan was sick and at the Budapest hospital of course I had to want to go see him I told Lucy I didn't wasn't going to leave him But Jonathan said I needed and finally when I said it. Upon arriving in Budapest, I held Jonathan in my arms. I realized Jonathan was very sick, but he was getting better every day. He didn't want to talk about his stint at Dracula's butt. He gave me his journal to read. So I learned about the terrible adventures of Cast Dracula and Jonathan's castle but he escaped and when he fell in the mountains, workers took him to the hospital and poor Jonathan had a white face and thin and he was now also very scared but now we were together again and not everything was serious Jonathan and I got married on September 1st and then we started our house, we went back to England on September 18th and it was amazing to come home When we were happy in the warm summer evenings.
Jonathan smiled softly in the streets of London and said, "Oh, Mina, I love you. I love you too." Jonathan was really happy in Ireland, then suddenly Jonathan's face turned white and he screamed. I saw Acreage outside a store where there was a dark-haired girl. Wait for someone and look at the beautiful girl near the car in which a man was a tall, thin man with very red teeth and face. Jonathan cried in London. Jonathan held his head in his hands and said nothing for the rest of the trip. He feared that it was really laughing. That terrible Count Draculaus Arthur Holmwood when we arrived home in London. There was a letter in which my dear Lucy had passed away. It cannot be true. We read the letter shortly after you left Arthur Root.
I did not know what to do. I just knew. I have to do something quickly so I told my friend Jack Seward to come to see the diamond doctor. I thought he could say something to Lucy. He only came once but poor Lucy at the end. The Jack Seward Story Chapter 4 Lucy's Praises When I heard the terrible news of Lucy's strange illness from Arthur, I immediately went to see her when I told her that she was very ill. She was lying in bed all day and did not move like she was a white ghost and at night when she was afraid to sleep she was very skinny and had small injuries to her neck in the morning, not I knew what was wrong. 'was wrong with Lucy, she was lost, but with these two shattered throat wounds, I decided to send my old teacher, Professor Van Helsing, from the Netherlands. Maybe he came right away. And when he saw that Lucy had been told we had to donate herbs, my blood might make Arthur cry. The Last Drop Van Helsing did the right thing in his Lucifer to get better immediately with Arthur's blood, but then he was gone.
Helsing did other work. He found flowers with flowers and he put his circle around the neck of the pumpkin. He said those colorful flowers don't grab you by the neck tonight and open your van Helsingham window to go back to the Netherlands for a few days and before leaving he told us that Lucy should make up the night. And make sure they're wearing garlic scapes. Lucy's mother herself was ill. She had no heart and Arthur had to come home because of his father's death. I watched Lucy myself at night and sometimes when I was sitting next to the herbs, I heard a strange noise. In the window events, it was a tree or it happened the day I was working at my hospital and after a week I was tired so one night I didn't go to sleep at his place I needed sleeping and Aknov Lucy's mother and staff were Helsing sent Newark flowers to Lucy Tawa every night in the hospital the next morning. I carefully received a note from Van Helsenwat Lucy tonight stating that she was staying with you tomorrow, but she was not. By the way, the bill was I didn't wait for breakfast but got home quickly. I knocked on the door, but there was a newcomer. This is where Van Helsing arrived.
You may not quickly notice that we are already broken. We knocked again but there was no response. But we went to the back of the house and went to Van Helsing Brooke's kitchen window and we were in the dark in the separate kitchen. We went but we were able to find the bodies of these four servants on the floor they weren't dead but someone asleep put something in his van Helsing drink came we have to find Lucif we ran to his room and we pulled up outside. She gently opened the door with her white face and I shook my hand and walked into the room to see how I could do it. Explain what we saw in the bodies of two women in which Lucy and her mother were lying on the bed with white faces and the mother had a look of horror on her face as she placed flowers on her neck and chest. Lucy's floor. There was a broken window Helsinklew told the two women below:
Poor thing, but it's not too late for Lucy, and I woke up the servants to wake them up and put them in the hot van." "After a while, Loki started to show some life and they kept throwing her in a warm bed. Every now and then she slept but she didn't want to live. She couldn't eat and he was sent. looking for Arthur and he was very weak. Unhappy his father was dead and he I could see that Lucy was very interesting. One of us had stayed with Lucy all his life and that night in Orand van's living room Helsingen. Arthur was asleep when I looked at Lucy. When Van Helsing came back to me at 6 am Helsing, still asleep downstairs, went to Lucy and, seeing the wound on her neck, said she would be dead soon Arthur. When Arthur and I returned Lucy opened his beautiful eyes. He kissed me softly. He held my love close to his head but Van Helsing pulled him back. Noah cried for a minute. Lucy's face was flushed and angry. He opened his mouth and his teeth looked very long. Sharp closed his eyes and he didn't. slept then woke up in mourning then took Van Helsing's hand gently my true friend said and then Lucy died he said Van Helsing and Arthur put his head in his hands and cried later I went into the Lucy and Van Helsing's bedroom and I looked at her beautiful face together. I said that was the last time she didn't don't answer.
Just days after it started, there were some weird new stories in the hidden articles about little kids going out at night and not coming home until the next morning and going home, about the beautiful woman. I was talking about the blood. the afternoon of all those kids and two little Owens was helping to read the pickup truck theories around his neck and he brought me an article that I don't know what you asked for. "It looks like poor Lucy's wounds in her lower arms, but then it could be Van Helsengexplan, which I couldn't believe at first, and we last talked about this in a long time," he said. You say that poor Lucy was killed by a vampire and that the vampire is drawing blood from these children. I don't understand the vampire who draws blood from these children. He is Lewis himself. I was very angry that I didn't cry. So come with me. He said and I'll show you. That night he dug his grave. He had the key and we entered. There was a lot of fear in the coffin with dead flowers on the pumpkin.
Slowly, Van Helsing began to open the coffin. It was horrible but Van Helsing shook his head. Now we should wait outside. We waited all night. I was scared of the cold and angry with myself and suddenly there was something in the trees near the grave with Van Helsing. As we got closer, we found a small child on top of the grave, whose grave was placed by Van Helsing next to me, and I looked at his neck, his child had no neck injuries. I said no Van Helsing replied that we were in good shape for Van Helsing's time the next day and went to stand at the bottom of the grave by the time the coffin was found over a week before Lucy's body died but her face was not red and her face was more beautiful than Edward Wayne's.
Mottled showed me his long, sharp teeth. Now you believe me. Lucy is now one of the living dead with these teeth. She's going to kill these poor little children soon before she stops a minute and thinks. We should leave that to Arthur too. You see, this Arthur was very unhappy and couldn't believe the anger that Lucy was no longer in the underworld, but he had to come with us to the tomb at midnight just before midnight when we were to be taken to the court of the church. at night there was a deep button then in a little moonlight the van Helsing cloud opened the door of the tomb and we all went to Jack Innocent. He told me that in the afternoon I had Miss Lucy's body which was a coffin. It was I who answered. Van Helsing opened the coffin when his face was white. I saw but no one spoke. Then Van Helsing said now we have to get out and it was good that it was good to be out of the black stench again. We waited silently at the mausoleum. Then through the theaters, we saw something white that was close to His face was white and his mouth was red and suddenly his source rose up and he posed a terrible threat to us and Arthur made him cry a little. S. Lewisie smiled and said, "
Oh, Arthur, they came to receive me, and they came to me." Lucy stopped and stood behind him, then with a look of horror on her face, she went to the grave and the door closed, but now she walked past him. Arthur, my friend and Helson said what? Arthur put his face in his hands and shouted, "Oh, I'll do it the next day, Arthur Van Helsing." And I went back to the grave in the van. The coffin was opened in which the body was severely aged, the handsome Arthur who was white and was actually shaking Lucy asked is this and not that but wait and you will see the real Lucy Van Helsing replied that He had taken a long piece of wood from his bag and red Arthur and I were standing quietly, then Van Helsing said Arthur loved Lucy. Section S. You bring this piece of wood in your left hand and take the hammer in your right hand then you have to move Lucy's heart through the wood. It's not easy for you but soon you can do it. Her face was very pale but Lucy's heart was hit by a piece of wood and the hammer fell and she turned to the other side and Arthur didn't stop the horrible cry with a loud red voice and he hit the body for the last time. He hit the wood with a hammer. The hammer fell from Arthur's hand and he stayed there and Helsing stood up and walked over to Hemsingh Hamand. You can now kiss her. Lucy's face was pale and still but now it was calm Arthur kissed her softly on the face then Van Helsing closed the coffin again this time forever Van Helsing friends said we just started We have to find the vampire who killed Miss Lucy. It will be difficult and dangerous. You will help me. Yes. We were in danger for Jonathan Harker's Journal, chapter 5. Mina was in danger.
And Arthur's friend was listed there. Your letters to Luciet You were her dearest friend I want to talk about your meeting when you were talking to Lucy when the teacher came to visit our house and we heard about the terrible death of poor Lucy The whole world learned, then Mina gave Van Helsing. To read the diary and he learned about my stay at Dracula Castle, he was so excited that he cried I began to understand a lot that this Count Dracula was the vampire who killed poor Miss Lloyd. The course will help find Mina and I accepted help when I was scared at Asau Count Dracula in London but now I feel,
Because Uhud wanted to work we started telling Menawant at the same time all the Earls of Arthur and him to stay in our house with Jack Seward and I went to Whitby I stormed the ship . Wanting to know the coffins on board at night, I brought Count Dracula to England after many questions. When I told him that the coffins were now at the Earl's house in London, I rushed to London and went back to see Jack Seward. When I got the news in Helsing, he called We said, "The danger is here. I've learned a lot about the books vampires sell, and I know they can only come at night." When they look like corpses, there must be some connection between them to hide. I think if you find him in a coffin, you have to count his coffins to hide them during the day. Houselight We'll put holy bread in the coffins and then the Earl can't go back. After that there will be no more room to hide during the day and when he gets weak and easy to fight look for him so that the healer Jack Arthur of the night And I Came Home Together Mina is definitely not coming with us, but I was afraid to leave her alone, but she said it was more dangerous for us than having old keys. We walked into the house it is scattered and dirty and wherever there is a smell of blood we walked through the cold sealed room and finally found the coffins in his box bag. Helsing, very good holy bread, a piece had to be put in each coffin. It took a long time to smash casket H open and just as we opened the last casket Van Helsing shouted that we were too late we come back we saw our work and saw Count Dracula that this dark room I entered dark room. His face was white, and his eyes shone like waves of red fire, as if Helsing had stopped his golden cross, and the Earl feared for our lives. Disappeared when I heard that Oh Mina I couldn't lock Mina in silence but when we got back to Jack House everything was quiet I was locked in the bedroom door I had friends help oh together we help break down the door and then Meeraud ran away from the cold. A tall black man was standing by the window He grabbed my wife by my Mina who had blood in her nightgown and she There was blood on her face against Count Dracula and he stopped Mina from doing it. He drank his milk and ran over to her and tried to pull Hemsing out of his van. Helsing when she reached the scout and grabbed her golden cross. There was a terrible cry and the cloud fell on Akrost's bed and crossed the moon. When the moon came from behind him, Dracula was not there.
Oh, Mina Milo, I cried. I took him in my arms. What happened? Tell me I was wild. Mina shivered. Oh, don't leave me violent. Please don't turn her face pale. Go away and we see two little balls on her neck which she inherited from her head and made me cry a long horrible scream and she kept crying and I kept her head until the first light of the day arrive at Dracula from East Chapter 6. He continued to put his arms in hell. The next day Van Helsing Chuck Seward Arthur was expected to die and I made a plan that Mina was lost to as well, but she wanted to help us so that we had to kill Dracula before Mina died. Van Helsing once said that Mina is old and will always be a vampire for. I came back to the counting house this morning and the last coffin is lost. Find it. Counting Dracula will be hit hard that day. If we find him already, we can kill him. But where is he now? I asked ly of course we didn't know the answer but then Mine Spooky I feel like I'm half ready for a vampire and sometimes I have weird thoughts in my mind that I think these thoughts are in Dracula's account when you speak, I thought the sound of the plane would be heard. Van Helsing Dracula cried in the water of course decided to leave England he now knows we are his government and it is dangerous for him so he goes back.
The Transylvaniaby ship needs to know which ship the Black Sea left with the London trade office last night. He arrived with a pale black face. Avery's burning eyes and red face and he said with the box it would take about three weeks for the Van Helsing plane to leave or else we would take the train across Europe and get there very quickly. Yesterday we left London on a cold October. day and four days. Later we were in Varna, we made our plans and waited for the plane to arrive every day, the plane did not come and it was already there. In Galtz, we took the first train to Colletz but we were so late that a box was arriving, someone came to tell us this morning that a sailor told us to get on our plane. Call Mina to tell me this news but we saw that she already knew and her face had turned white. She spoke quietly for fear of him and he takes me with him. Oh my dear friends, then I will turn you into a vampire. You kill me. Then you have to do what you did. Tour Lucy Tour. To comfort me, tell me you'll do this for me. I held her hand. Taken but I couldn't speak if till this day I don't let him know how I'm going to live her life while Meena was asleep in her sleep to make new plans while she pays the price, unfortunately, there is already a great danger for our poor Mina that he starts to change his ideology and that his thoughts become more and more difficult and harder and when Ganti has read his thoughts and it is hard and cold when we have a lot He is too late and Hammond will have to kill himself before that.
With fear and anger we know this boat was crossing the river and Jack Seward Arthur, I started going on another boat when Helsing took Marie Mina with him to the aquarium and he ran Acrostic. When the acid broke my heart in the mountains of Dracula's Castle, Asal probably never saw him behind the counting boat for five days, but we couldn't catch up with him. Then the villagers learned that he was traveling by road We got off the horse and rode like the wind. By the end of the next afternoon, we were approaching Dracula's castle the next day to get up quickly. I told the others crying that the sun god was starting and suddenly we saw people on the road. There was a cart on the back of the cart. The only thing on my mind was that Arthur and Jack were behind me killing the vampire when I got to the carriage with my horse.
He fell and opened the Count Dracula shattered and with the last light the sun fell on his horrible faces whose eyes turned red and when he saw the sunset in a few seconds he would be free to move. I jumped to the ground holding my knife. to his heart and lowered it so I could get right to that vampire's heart. Count Dracula uttered a terrible cry and in the same silence silently descended in the same second and stood up. I saw it was empty above us on the hill it was Castle Dracula and soon we saw Van Helsing he hurried up the hill with us and my sweet Mina ran with him and I reached His beautiful face was bright and happy. We kindly interpreted my laughter as embarrassing. We found the graves of three female vampires who couldn't hurt us, and Dracula died when we could live again.
Written BY,
@harry21
Special Mentions
@wakeupkitty
Special Thanks
@steemcurator01
@steemcurator02
@steemcurator03