The solution
Anxious to hear what news the notary had, he spread out his hands and said, "I'm all ears."
'I bet you are' the notary thought.
"Can you please show me your ID?"
After he verified he had the right person in front of him he read Mr. Williams sr. his last will.
Loud and clear was the voice that told him the inheritance he counted with became history. Instead of receiving at least a bit of the fortune the old man left behind, something valuable he could sell was welcome too, he was confronted with a long list of debts he should pay back within ten days counted from the moment on the last will was announced.
"It's November 6th, 10:30 a.m. you have till the november 16, 10:30 a.m. to refund the total amount at this office or if you like you can transfer it to the bank account mentioned."
The notary handed over a copy of the last will of the deceived client. A copy of the part that concerned the perplex gardener.
They paused only to rest and water the horses.
Jack felt annoyed each time the necessary break was announced. How come those stupid animals couldn't travel any faster.
"They ain't camels Ibrahim, you out of all should know that."
"What does that supposed to me?"
"I just meant to say you are a cowboy and born between the horses. I'm more familiar with camels. Good, strong animals. They run fast."
"Great for you but it's horses we steal not camels and if we don't make it in time you can forget about any payment. You saw the list and Monday is the deadline."
"What if not, what if you don't pay. You know what they say, Fleas never visit a naked dog".
"Might be but a leech doesn't care about hair," Jack replied, "why does it take so long. For heaven's sake I am a gardener I can't stand horses, the way they smell, the sounds they make it at least they are valuable and wanted by someone. We better hurry before they catch us.
He started the car while Ibrahim instructed the two other gang members to make themselves ready for the last part of the journey.
She waited for him at exactly the place as described. It wouldn't take much longer before the deal was final and the amount was transferred to his wallet. He wasn't that stupid to accept cash. The rich ones couldn't be trusted.
Everything about her was fake, the way she laughed, toasted, the compliments she made, and the clothes she wore. The whole picture was wrong and he had no intention to spend more time with her than needed.
"Please, stay a bit longer, " she warbled.
"You saw the merchandise, it's time to pay for your order. If you like company Ibrahim is willing to stay as long as you like. Only camels wait for him."
She burst out in laughter and took her device to start the banking app.
"The account number?" she cooed.
He dictated the number which she filled out before press g the 'send' button.
The message 'account blocked' was the last she read before her head hit her plate as a result of the knife that sliced her throat. At least her stupid laughter he never needed to hear again.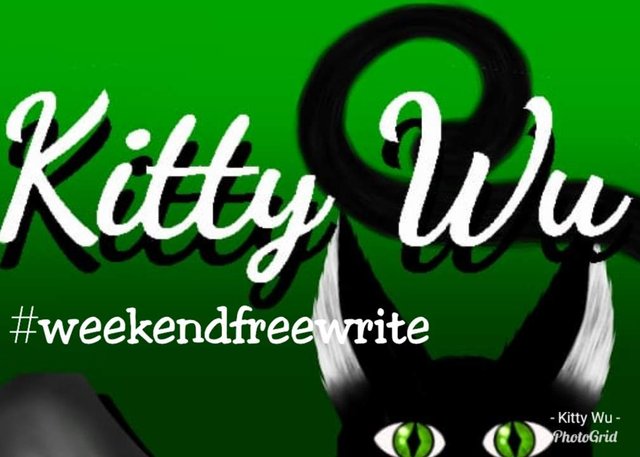 The prompts used for the weekendfreewrite of Saturday November 7, 2020 are provided by @mariannewest.
CCC = hive-166850
This is an Invitation to join #ccc. The community CCC supports members by encouraging and upvoting each other and by hosting contests. Contests are hosted by @team-ccc and it's members. See @team-ccc for contests running.
If the photos are not mine they can be found on pixabay.com