The Portal (NaNoWriMo - 11)
"This book," Rosemary tapped on the cover, "it's not on the list. I checked it twice and it's not. Let's see if there are more."
She placed the newly discovered publication on the coffee table and found three more. Unless someone had put them back, which wasn't very likely, we were right. The books did exchange.
"No one put them there. Not you, not me, Carmen left ten days ago and the community will not, I should say cannot enter the house uninvited."
"Uninvited? What do you mean?"
It was the first time I heard about the impossibility to enter a house.
"I told you about the house... It was here before Carmen moved in. She was invited, so am I and you, well you are invited by Carmen. All the others can only get inside if Carmen, I, and I assume you invite them. Without an invitation, they have to remain outside."
Suddenly I remembered how the carpenter waited on the patio.
"Why you, why are you invited, and by whom?"
"I'm not sure. We lived here long before Carmen, the house...I told you it was a gift from the Mother. Perhaps she wanted a caretaker? I never made any thought about it."
"You've been inside. The bookcase, was it here?"
She frowned, thought deep, walked around it, and through a part of the house while I waited for her answer.
"The house, the original house...it's the front door, the portal. I assume you noticed what it looked like as you arrived. How the trees and the bushes..."
"I know, I know, I remember it well. Better tell me what's new."
I felt annoyed she kept walking around, took steps, counted, stood still with closed eyes, and inhaled deep. What was she doing? Was it so hard to tell what had changed during...
Suddenly her eyes flew open and she stared at me but her eyes looked different. As if they turned into silver luminous balls. Did she see me at all or only turned her head in my direction?
"Don't push me, child, you have no idea about how much time passed since the first day I set foot inside of here. At that time I was still me. The me I will be soon again."
Her voice sounded ominous while she whispered and her eyes kept that strange look.
"I'm sorry, please forgive me my impatience," I mumbled.

Total amount of words: 2410
A part of this episode isn't posted.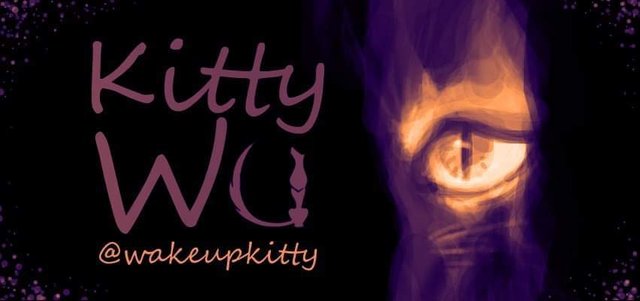 CCC = hive-166850
This is an Invitation to join #ccc. The community CCC supports members by encouraging and upvoting each other and by hosting contests. Contests are hosted by @team-ccc and it's members. See @team-ccc for contests running.
If the photos are not mine they can be found on pixabay.com