We Are The Odinas #14
Uche
"Uche, tell me once again, what are we doing here?" Magnus whispered beside me.
I stamped my foot on the dusty floor. It was all I could do to not roll my eyes and say something really colorful to him. This man can be a cuss sometimes - like now.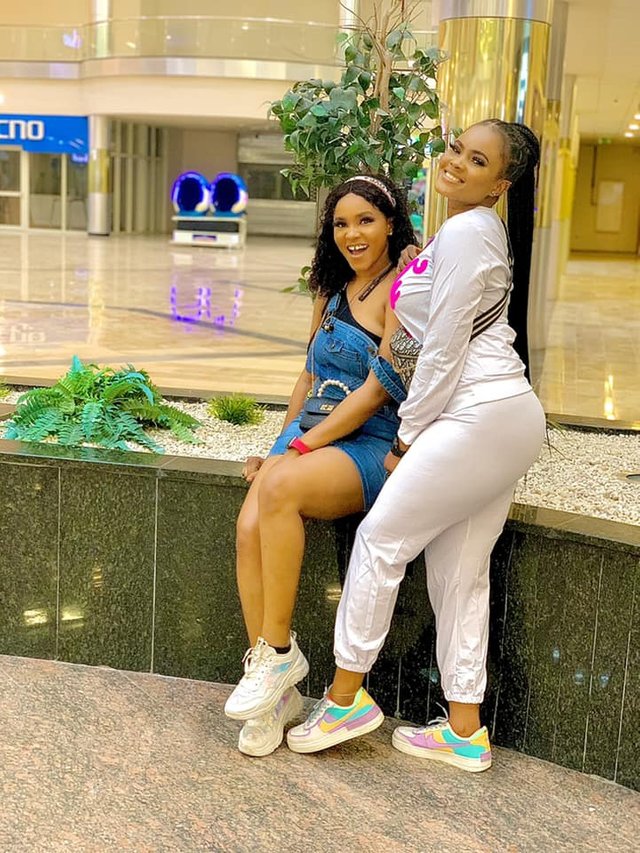 "Magnus, our family is facing a crisis. It is important that we seek the face of the Lord at a time like this!" I whispered back, keeping my face straight toward the altar.
Magnus looked uncomfortable, and that was putting it lightly. His head rolled side to side as he looked the church and its current occupants over once again.
The church was more of a roofed enclosure than a building. About a dozen steel poles were erected at several angles and on top of it sat a roof made from cheap corrugated zinc sheets. There were no walls whatsoever and the bare provided too much conductivity with no insulation. The only decoration, were the long line of cheap satin material that ran inartistically from one pole to another, the two vases of man-made flowers that stood lonely on each side of the altar and the bland banner that read 'JESUS IS LORD' above the altar. A number of people say behind us, waiting.
I saw disbelief and confusion cloud his face again. I knew what he was thinking. For a Godless man like Magnus, this place must be a sacrilege. He was put off by the spare decor. I shook my head. He was looking at this place all wrong with the physical eyes...
"My dear, our children are teenagers that are going through puberty and I got laid off at work. It is hardly the World War III. I don think it requires us consulting a Pastor. Things will work out on its own..." Magnus started.
"Ooooooooooohhhh, Magnus. What is this naw? We had this conversation several times at home. Our present situation isn't a good one! Our sons are becoming unruly, and you got sacked from your place of work, our means of livelihood. May I remind you that we don't have enough to survive the next month?
"Our present misfortune is more than we can handle by ourselves. We need spiritual guidance. The pastor will reveal everything to us and tell us what God wants us to do. Just sit tight and have faith!" I whispered a little too harshly.
He was about to say something else, but I fixed him a hard state that I hoped convened my displeasure at his attitude. I think I looked menacing enough because he shut his mouth and turned the other way.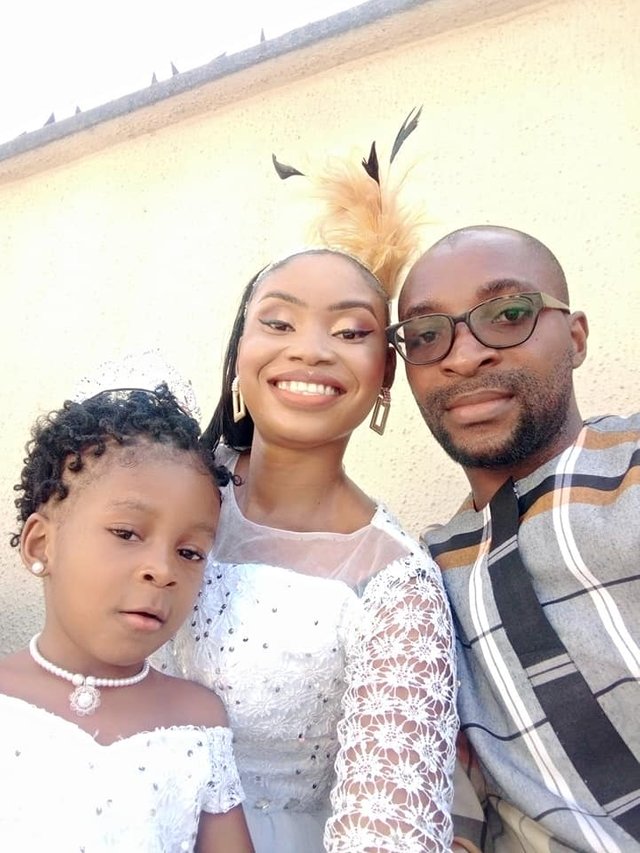 I sighed. I was bothered by Magnus's ideology. If he kept up this open disagreement with religion, he just might turn the kids into unbelievers. I closed my eyes and offered a prayer of forgiveness on his behalf.
'God, have mercy on him. He knows not what he's saying..."
"The Odina family?" A young voice called.
My eyes snapped open I found the usher in charge of calling people into the pastor's office standing in front of us.
"Mr. Magnus Odina and family? Are you here?"
I shot up. "Yes! We are here!"
The young man looked me over, and then his gaze moved from Magus to Arinze who sat on Chinedu's lap. "Come with me."
I tapped Buchi's shoulder and he jerked awake. "Oya, let's go. Akpa ura. Just this few minutes you spent sitting down, you have already slept off."
"Mummy, biko. This place is super boring and it isn't like there is a lot of exciting things happening. Isn't someone supposed to be 'in spirit'?"
I restrained myself from giving that boy a piece of my mind, even though he deserved it for falling asleep in the house of the Lord. I herded them into the pastor's office and we all sat down on the long sofa that was opposite the man of God.
"Good afternoon, brethren." The pastor called.
"Good afternoon, Papa." That's what my pastor liked to be called. Pastor/sir sounds too formal and 'Daddy' too informal for a young man like him and he has taken a particular liking to 'Papa' which is like a middle ground between the two words.
"Mrs. Odina, how are you?"
"We are fine, but things are not really fine o."
"What is wrong?" Papa asked folding his hands over his chest.
It took me all of half an hour to fully narrate what has happened with Magnus and Buchi's behavioral change. During that time, Magnus stared at the wall behind Papa, his face holding no expression; Chinedu bounced Arinze on his laps, listening attentively with interest and Buchi looked bored.
At the end of my story, Papa laughed. "Sister Uche, this is a small problem for my God. The God that called me, Prophet Elijah had revealed things to me.
"Your two eldest sons must observed three days 6 to 6 fasting for three days for total cleansing and for God to take over their lives. They will come here on the final day and I will pray for them.
"You will purchase 5 bottles of olive oil and 5 bottles of anointing water for the cleansing of your bodies and your home. The Lord is going to work mighty through them.
"Brother Magnus, the Lord asked me to tell you that this is a test, a device with which he wants to call your soul unto him. He has promised that if you will embrace him and walk in his ways, this misfortune is going to bring you fortune."
"Amen!" I shouted, claiming the blessing. No other person joined me.
"The Lord said that within seven days, he will make a name for himself in your life. He is going to settle you with a good job, and the perpetrators of your misfortune will be revealed and punished!"
"Ammmmeeeeennn!!!" I shouted again. This time, when no one joined me, I slapped Magnus's and Buchi's thighs, they were sitting closest to me. It was only then that they joined me. Buchi whispered something inaudible, but I can imagine the curse word he'd used.
"You must make a seed of blessing, claiming this proclamation and you will promise God of one thing you will do for him after the blessings have manifested in the physical realm."
"Yes, papa." I said.
"Of course, sir." Magnus said. I sensed sarcasm in his voice. He is not taking this very serious.
"Now, kneel down let me pray for you."
And that's when he did it, even though it happened in the twinkle of an eye, Magnus rolled his eyes and muttered something under her breath.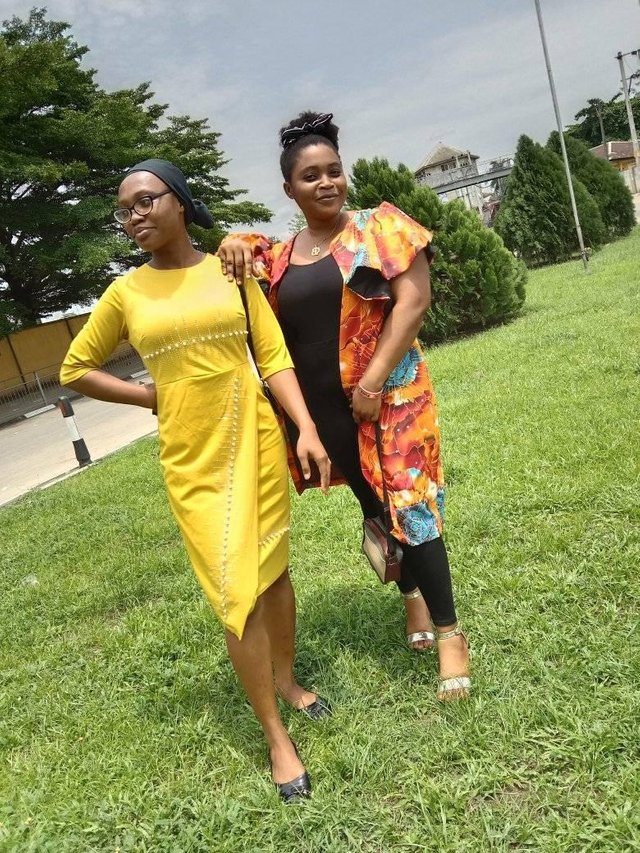 I know Magnus is a man that doesn't believe in organized religion, he doesn't have faith in pastors and receiving blessings from them. The boys were still too young to fully understand. They probably thought this was all child's play. So I closed my eyes and prayed with the pastor, hoping that my faith will be enough for us all.