Weekly Digest On Top Ten Posts #Betterlifewith steem: Learn With Steem
Welcome to this weekly update. Having scan through the posts with the tag #learnwithsteem, I present to you the top ten for last week, starting from 21st September, 2020 to 27th September, 2020.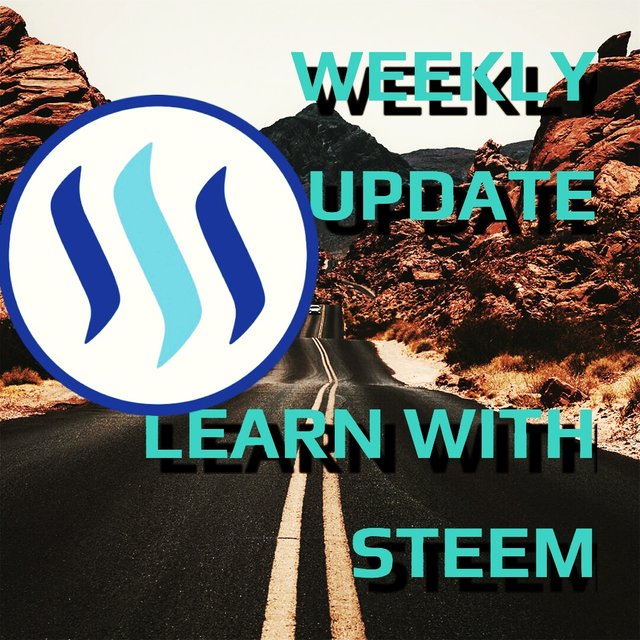 First:
@cryptopie wrote: Learning How To Walk Again As Part Of My Self Physical Therapy.
He wrote on his great zeal in getting better and becoming independent again through learning how to walk again after an unfortunate lost of his walking ability.
I fell in love with his passion to ensure he get back his physical abilities.
Second:
@remlaps-lite wrote: Learning German from DuoLingo: Day 91.
Here he wrote about his learning progress in the German language with the use of a simple app. It's amazing that he has been learning for 91 days now and has grown to level 4 and counting.
I love the enthusiasm and amazing determination in making sure he learns the language in details. I also love his interest. Learning a new language can be very challenging.
Third:
@mesonia wrote A BETTER LIFE WITH STEEM: learn with Steem: homemade orange juice!!!.
He gave a step by step details on how to make a naturally served orange juice. He made it so simple and showed how affordable it is to put the efforts together and come up with something delicious.
I love the creativity and the simplicity he employed here.
Fourth:
@beckie96830 wrote A better life with steem: Learn with steem- How to make homemade liquid soap.
she wrote professionally on how to make liquid soap at home. She had a chance to learn it during the lockdown and now she's really good in it.
I love her attention to details and it's so lovely that she started with a caution on the need to apply safety measures by wearing hand gloves because of the chemicals involved.
Fifth:
@boss75 wrote A Better Life with Steem - Learn With Steem - Homemade Sanitizer.
He wrote about how he got to know about hand sanitizers because of the COVID-19 pandemic. He went all out to learn how to make it at home using youtube. Now he shared his newly acquired skill with the steem community.
I love his determination and ability to share precisely the procedures involved in making hand sanitizers in the comfort of our homes.
Sixth:
@ngoenyi wrote A better life with steem: Learn with steem- How to make homemade mixed cereal/tom brown.
She shared an amazing procedure involved in making soyabean flour. From gathering the raw materials to taking to the machine for processing, she gave great details on what one need to do to arrive at the finished product.
I love the detailed approach she gave and how simple she presented it to ensure that anyone that read would understand.
Seventh:
@cripto2000 wrote: A Better Life with Steem- Learn With Steem- Learning 3D animation and Teaching DM.
She wrote on how she had been learning 3D animation, starting from introduction to blender and down to blender 2.9 interface, how to add different objects and then different views settings.
I love the technical presentation she gave and the professional approach.
Eight:
@sandysparkle wrote: A Better Life with Steem || Learn With Steem || Vector Art In Adobe illustrator.
He gave a step by step illustration on how to produce a vector art by using adobe illustrator.
I love the simplicity in his illustration and the application of visual evidence for each step for easy learning by members of the steem community.
Nineth:
@rasel72 wrote: A Better Life with Steem - Grow Your Own.||My raising pigeons.||.
He wrote about his chosen interest in rearing pigeons. He enumerated even the type of food he gives to his pigeons and how he developed the passion for it by watching his brother do it from the time he was young.
I love the sight of those lovely birds and I can't just stop admiring it.
Tenth:
@sandysparkle wrote: A Better Life with Steem || Learn with steem || Drawing Scenery.
He shared an amazing skill in art drawing. He did a stepwise evaluation on how to start from first sketch to painting and the final finishing.
I love how natural and real his drawing appears. I'm also in love with his drawing talent.
That is the update for this week.
Thank you to all whose posts are featured here and thanks to @steemcurator01 for the opportunity given to us on steem to diversify into our different areas of passion.
Please stay tuned for more.