Contest Alert: Share with us your Good and bad experiences and the lesson learnt from them.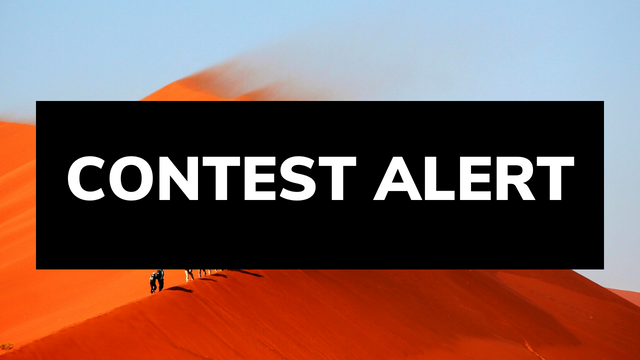 Hello friends..trust your are doing fine. Yes! It's yet another contest which will run for the next few days..

What the contest is all about.
In this contest, everyone will have to make one post daily and out of the entries,we will select the best post for the day.

What kind of post should be made
You're to make an educative post in line with what this commuinty stands for. You can share with us an experience (either good or bad) and the lessons you learnt form it I.e telling us how you overcame a particular obstacle and how to prevent such from reoccuring as in the case of a bad experience while on the other hand you can share with us a pleasant experience of how you achieved something and how to replicate the achievement so we can all learn.

Rules for the contest.
You can only make one entry daily
Upvote and resteem this post
Tag 2 of your friends.
Be sure to post your entry as comment under this post.
Use hash tag #inspiration as one of your tags
Note: Only one outstanding post will be selected daily after which another set of entries will be allowed after the daily declaration of winners

Reward is 2 steems daily.
@lhorgic and @supo1 will carefully go through the entries and select the best for the day. Don't feel bad when you aren't picked on a particular day,there is still room to give it your best shot. Just be creative.
So are we good to go? Let'skeep the entries rolling in.

We would appreciate if all participants can be supported by @steemcurator01 for the effort put in for this contest.
Cc: @supo1