Steem Inspiration Contest | HOW I SOLVED A PROBLEM
Greeting Everyone Steem Inspiration Member
I hope you are all well. Praise be to Allaah. As you know, this committee, which consists of many stories, each man tells different stories and problems. That is how you can solve your problems so I am going to make a post about that I will tell you that I have solved my problems this way.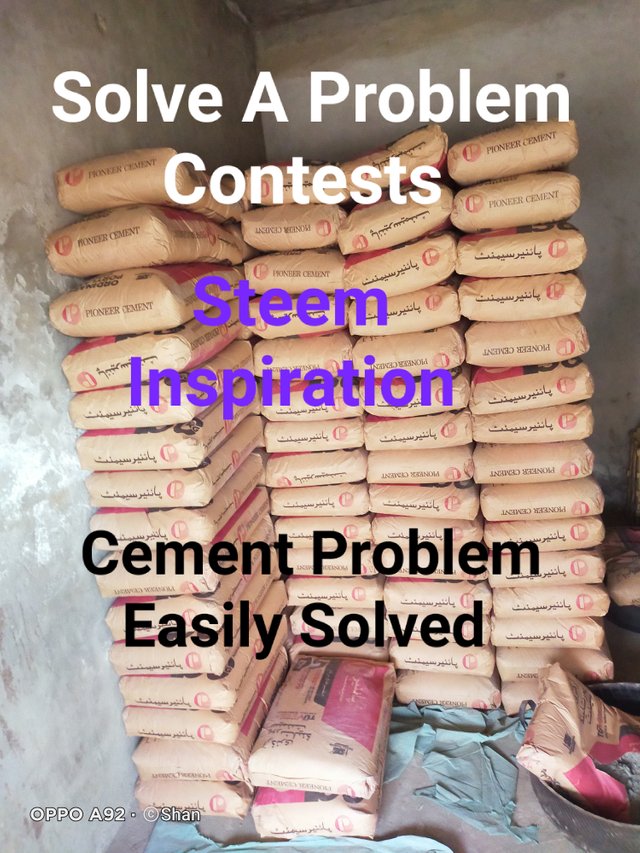 Problem Solved
As you know there are always a lot of problems and we need to find a solution to these problems so that we can solve them well and speed up our problems well because all we have to do is fix the problems. Bigger than۔
As you know you can see in my profile that I have a shop and I have a lot of problems with it. Most of the time there are problems with cement. It becomes very difficult to do.
As you know that the factory in Pakistan works very slowly. If the material is not delivered then the work starts very slowly and similarly if the workers tell what they do. If we don't work together, we still face a lot of problems, so we should all solve their problems in advance.۔
We also face a lot of problems due to factories. If the cement truck does not arrive on time and we run out of cement, then we clean our sworn ones with great difficulty so that they will arrive soon. Can continue working.
Price Problem
Often with the help of factories we also face the problem that the actual price of cement is not told to us that we are told to charge more to make more profit.And so we have a lot of arguments with the judges because there is a big difference between our price and theirs.If they tell us extra charges in addition to their actual price, we don't fight them because they are making huge profits and have very little value in the market.
We get to do these big problems because it's very difficult to figure out what the real cost is.In Sargodha the actual price is not known and we get dealt with which is why if we get expensive cement then we send the summit to our customer according to their cost and this means that they trust us. It is very rare if they find out from somewhere else that it was very low at that time and they have imposed us a lot. It is very difficult for us so we had a big challenge to question it which we did. We solved it easily and despite many difficulties. I would like to tell you further about how I have solved this problem.
Transport Problem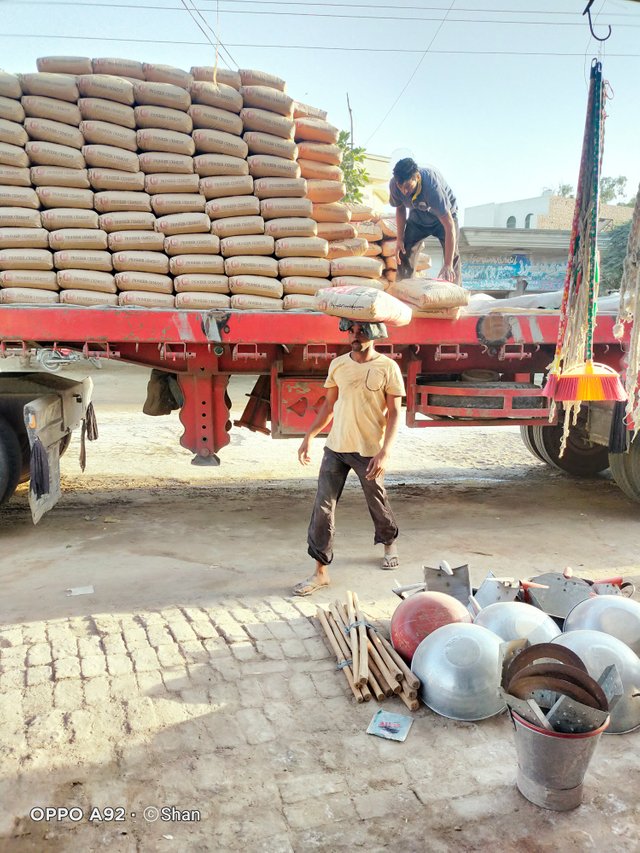 From time immemorial you know that transport is used to move things from one place to another and so solving them was a big challenge for us because you know that if we order cement they Will come on the transport and often the transport does not deliver the cement to us because they tell us that we cannot get on this route so we also face a lot of difficulties or they tell us that it is a separate charge We have solved them with great difficulty after coming here. I will tell you later how we have solved them all.
Enogh Cement Problem
If there is a shortage of cement then we have to expedite this program because due to too much fault we can't deliver the cement well to them and they want more cement but we don't have it.
We have solved this problem with great difficulty.
Solve All problem in only 1 Work
As you know, if very small shopkeepers have to buy cement, etc., they talk to very large dealers and then they take the dealers from the factories, so we have come up with a solution that We will take it from the factory ourselves because if we do that we will get one price on what is original and the other we can order as much as we want and thus we can solve these problems very easily. did it.
Alhamdullilah !
Now we work like big days and there are small shopkeepers who order cement ahead of us.
And so we solved all these problems by doing just one thing and now we can easily order cement from our customer and factory..
Thanks Steem Inspiration Community Memeber
Read to my blog.
I hope u like it how it possible to Solve a problem ۔
Its easily solve problem ۔
@si-official
@supo1