Steem Inspiration Contest | A SUCCESSFUL MAN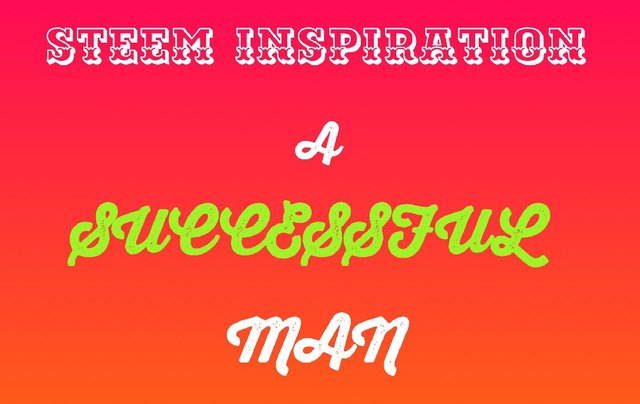 At age 21 a young man decided to go into business but I had no capital to start the business. This young man was so more interested in business even when he was in elementary school, he was doing a petty business. He would go and buy cartons of sugar and start selling it. This young man finds a way to convince his uncle to borrow him $3,000. This money allowed him to import and sell soft commodities at wholesale prices from international supplies. His major imports were sugar and rice. He sold the goods at a retail price.
Eventually, the business became successful and turned into a cash cow. One day, this man thought of stop acting as a middle man because it was a very costly endeavor, so he decided to build a plant to produce what he had been importing and selling for the previous 20 years: pasta, sugar, salt, and flour. He went on and on the became the richest man in Africa and for the 10th time in a row, this man was declared the richest man in Africa in 2021, with an estimated net worth of $11.8 billion. The man is Aliko Dangote.
For the contest
Write a story about how a man became successful. It could be a true-life story or fiction. If it is fiction, be sure to use #fiction.
Prizes
First place - 5
Second place - 3
Third place - 2
Contest Rules:
You must subscribe to this community

Entries must be original

Entries should be posted first on the community

Be sure to use #contest #mystory and #steeminspiration

The entry can be posted in any language.
Entry must be submitted before 26th July.