Frist Contest of this new community " Nature photography"😊😍
Hello everyone, this is my participation for the first contest of Whole World's Dairy made by @world-dairy and @whole-wolrd.
So let's get started!!
I live in an urbanization and there is not much nature to say so I would like to talk about my university where there is a lot of nature. I study at the Universidad de Oriente núcleo Nueva Esparta it is a large university, the nature here is very beautiful, it has grass, it has a very pleasant climate and it is very quiet.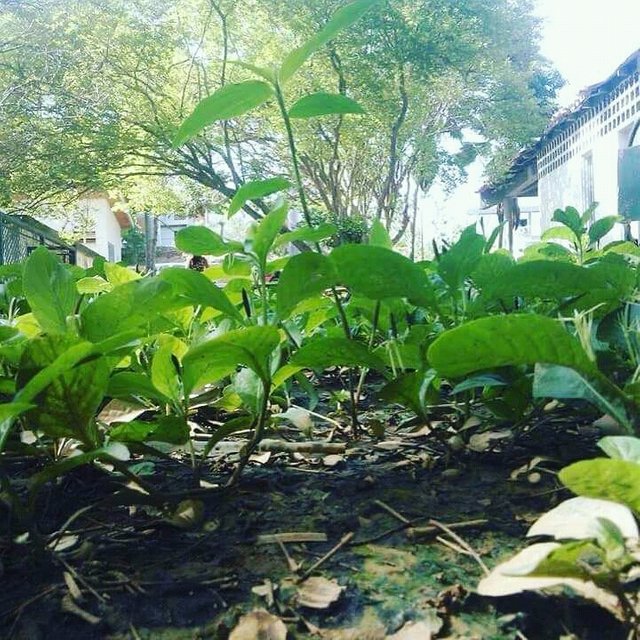 How the natural environment there where you live?
Well, it is quite big the buildings even some next to it have super giant mango trees. You can even find squirrels or lizards although it is very rare to see them because they just go down and disappear. That gives me a funny anecdote that one day waiting for a class without realizing it had a squirrel by my side and I was very scared to see it.
What do they look like?
Currently in quarantine, this is how the place where I spent it at the university looks like. But the student community together with other collaborators were in charge of cutting the bushes and the grass.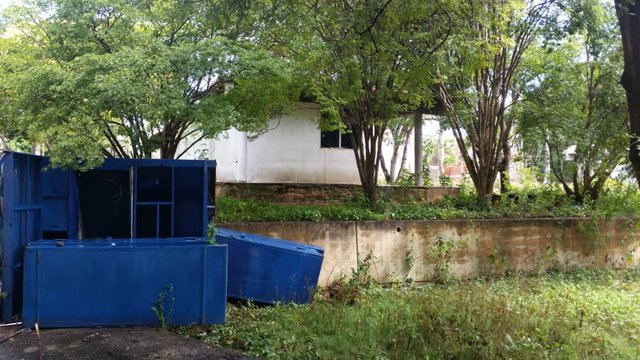 What is the weather like of your place?
I live on an island and my university is located in a valley between several mountains and the climate is very varied, some days it can be cold and others it can be hot but when we are in the rainy season it rains a lot and even in 2 situations some rooms are They flooded with so much rain and other times it is cloudy, which is my favorite weather because it is cold and it is very relaxing to lie on the grass to wait to see classes or sleep for a while.
What environment do you live in?
Currently on the island we are going through a cold environment for three weeks now, it has been very cold and it rains in the early morning or even all day there are even days when it is very hot in the morning but as soon as the afternoon is cold it is impressive.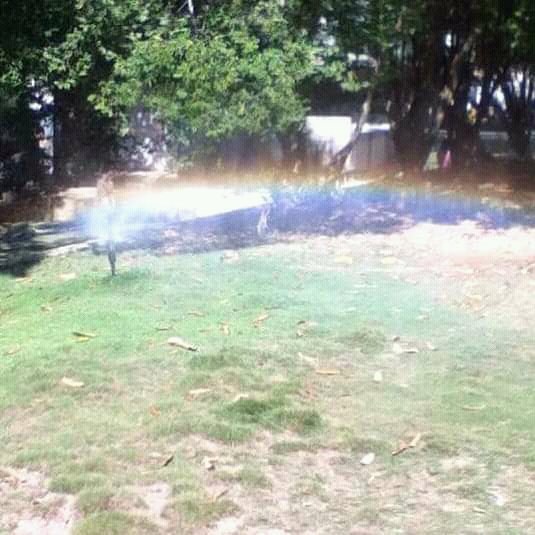 Watering the lawn on a super hot day and a rainbow appears.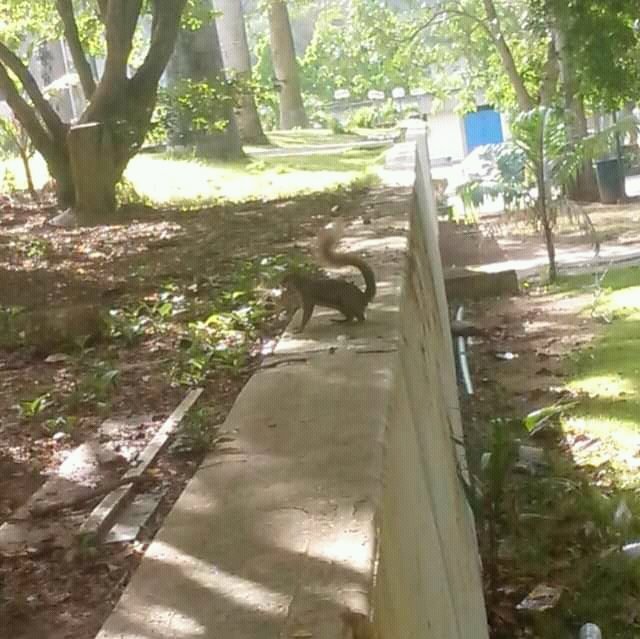 This is the squirrel that scared me.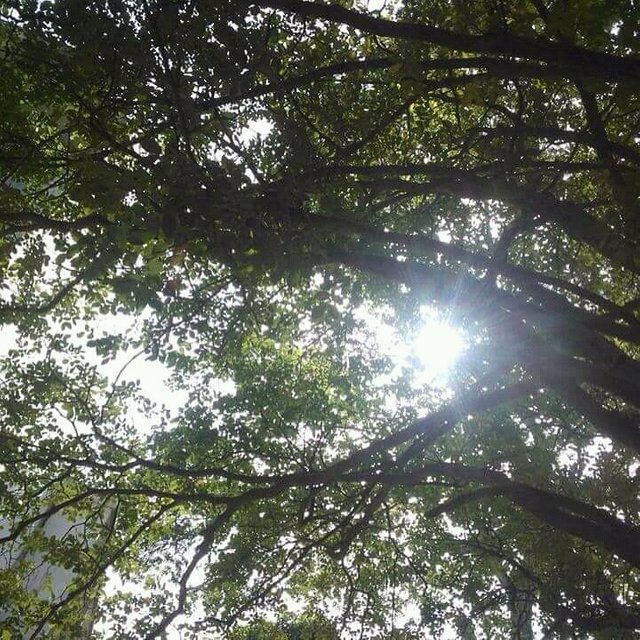 This is one of my favorite photos that I took at the university just on a cloudy day it was cold and I lay down on the grass to wait they would look for me to leave and I fell asleep and when I woke up before leaving I took the photo.
Thank you for taking the time to see my publication I hope you liked it there and I wish you all luck in this first contest of this wonderful community.