Life Is A Movie Set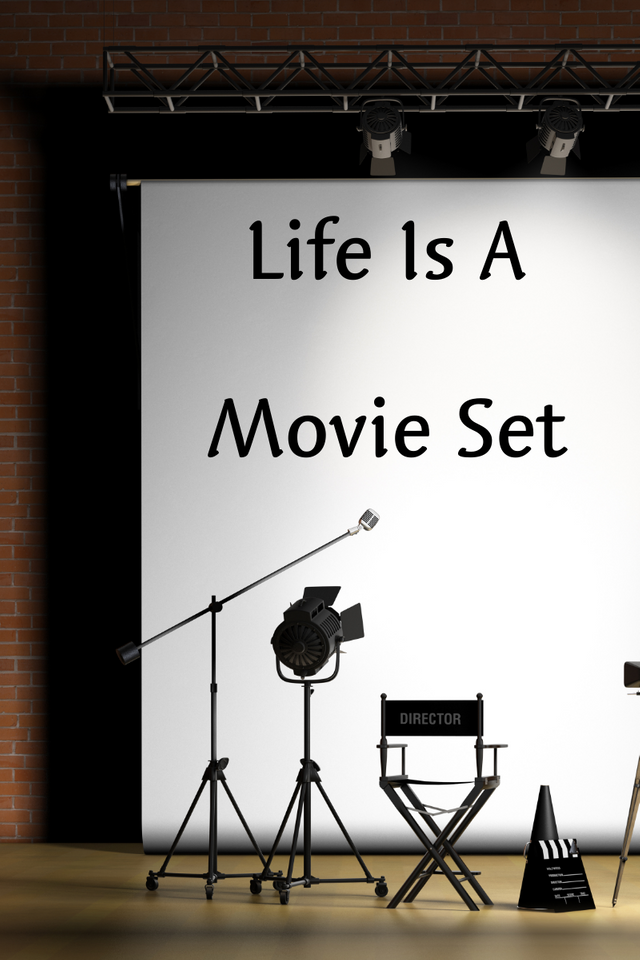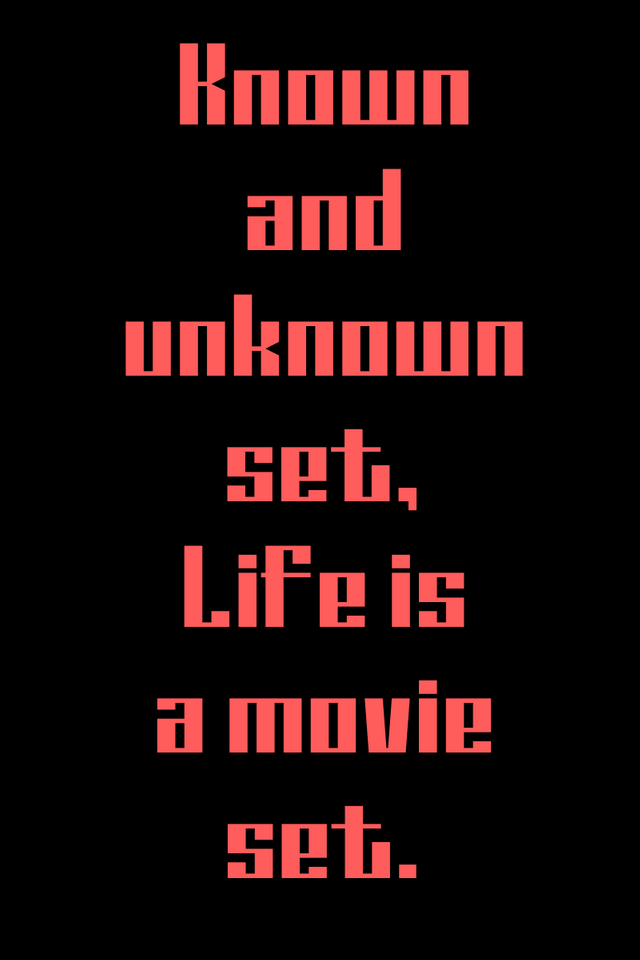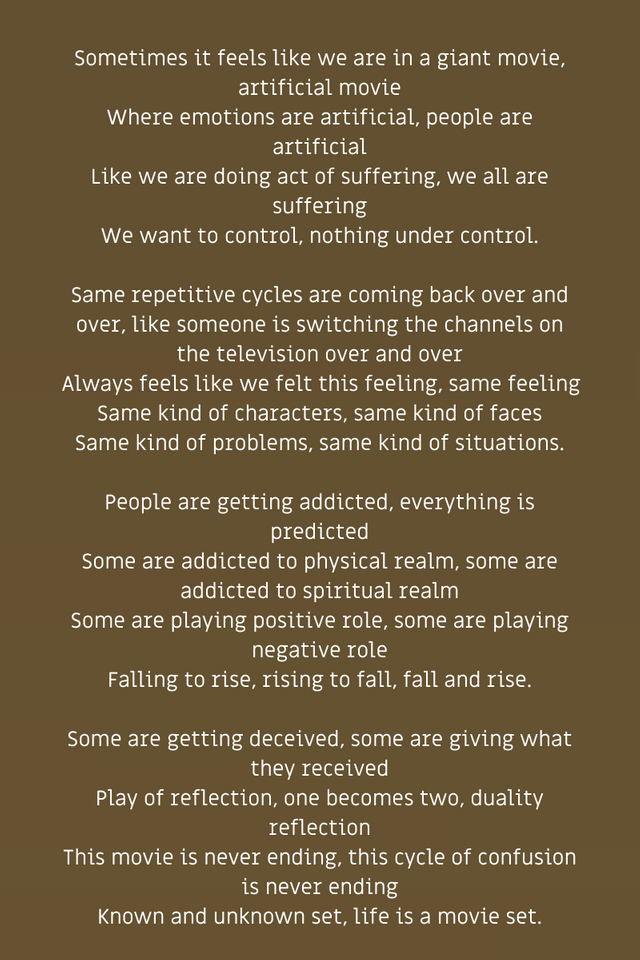 Sometimes it feels like we are in a giant movie, artificial movie
Where emotions are artificial, people are artificial
Like we are doing act of suffering, we all are suffering
We want to control, nothing under control.
Same repetitive cycles are coming back over and over, like someone is switching the channels on the television over and over
Always feels like we felt this feeling, same feeling
Same kind of characters, same kind of faces
Same kind of problems, same kind of situations.
People are getting addicted, everything is predicted
Some are addicted to physical realm, some are addicted to spiritual realm
Some are playing positive role, some are playing negative role
Falling to rise, rising to fall, fall and rise.
Some are getting deceived, some are giving what they received
Play of reflection, one becomes two, duality reflection
This movie is never ending, this cycle of confusion is never ending
Known and unknown set, life is a movie set.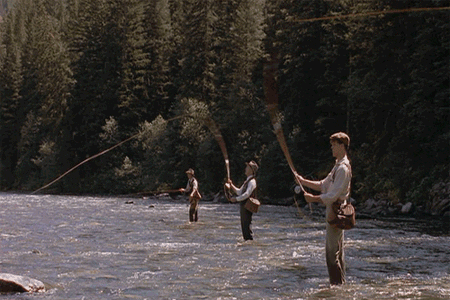 SOURCE
"This is my original and opinionated work".
(Pictures are edited and used from the Canva application).
Thanks and regards,
Chiranjeevi Sarikonda
(Spread Love, Spread Kindness)
Stay Blessed