An original poem I was inspired to write today.
I hope the day finds you well friends 😁.
I sat down with my breakfast and found my wife had placed this flower from a desert rose the night before.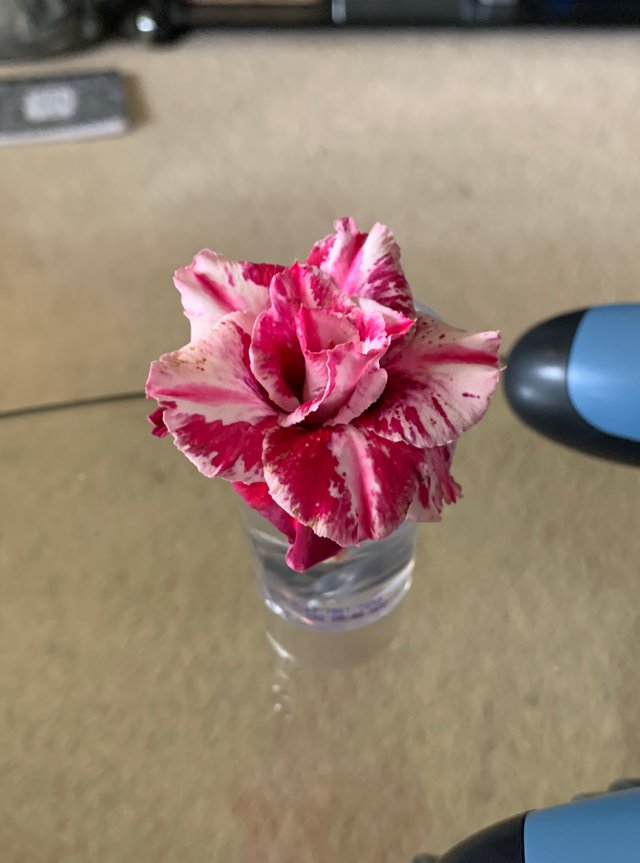 I wrote the following throughout my day.
Adenium Obesum
In the shade of a rock in some sandy soil
Grows a Flower sublime who's forced to toil
Born free as a seed soaring upon the wind
Rooted with an Oasis bearing a Cheshire grin
Sun shone, water sparkles, was a glorious breeze
But a stormy horizon spelled fear and unease
Wind at the reins storm whirling and savage
Gazing through haze at an Oasis left ravaged
Sun scorching, water drying, breeze is now gone
A Stick in the sand puzzled; What went wrong?
Occasionally the wind brings in some rain
It barely rinses the gloom and disdain
The Oasis struggling seeks more than to survive
Preserving the water, upheld, begins to revive
The winds of change are again blowing
The Soul of the Rose awakened, is glowing
Steadfast rains wash away the remaining gloom
At last, a gorgeous Rose was able to bloom
Origin:
This is about my wife and I. We were so happy for the first 2/3 of our marriage. I became disabled with brain damage from war. One issue was the loss of the ability to love anything or anyone. It was like I was incapable. Over the following years I fell in love with her all over again. It was very difficult for her. She said it was like being married to a different man. This past 1/3 we are growing closer and stronger than ever.
This is us, last week, the day of our 11th anniversary!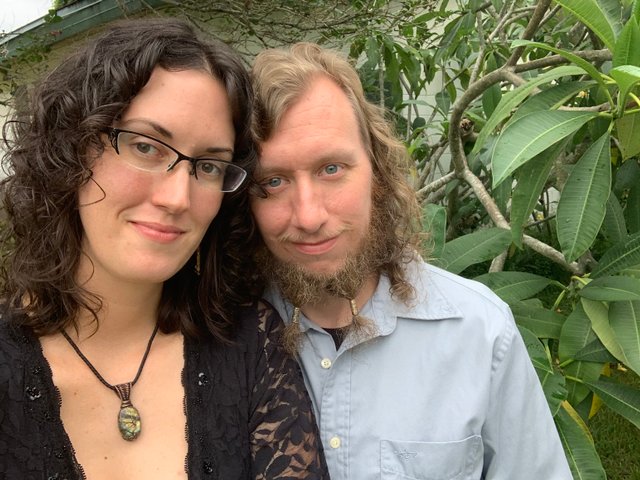 I hope you enjoyed it.