Contest Kids of the world by @olesia and @soulwind | MY HAPpY PILL JACOb 😘❤👩‍👧 | Week #9
Goodmornight everyone and to all members of the community.
Well how's your weekend,enjoying? I guess so. Anyways it's been a month since I send my last entry for the contest on #KidsoftheWorld by @olesia and @soulwind and very thankful enough because until now the contest still there going strong each week and hoping to continue for more more weeks to go and counting.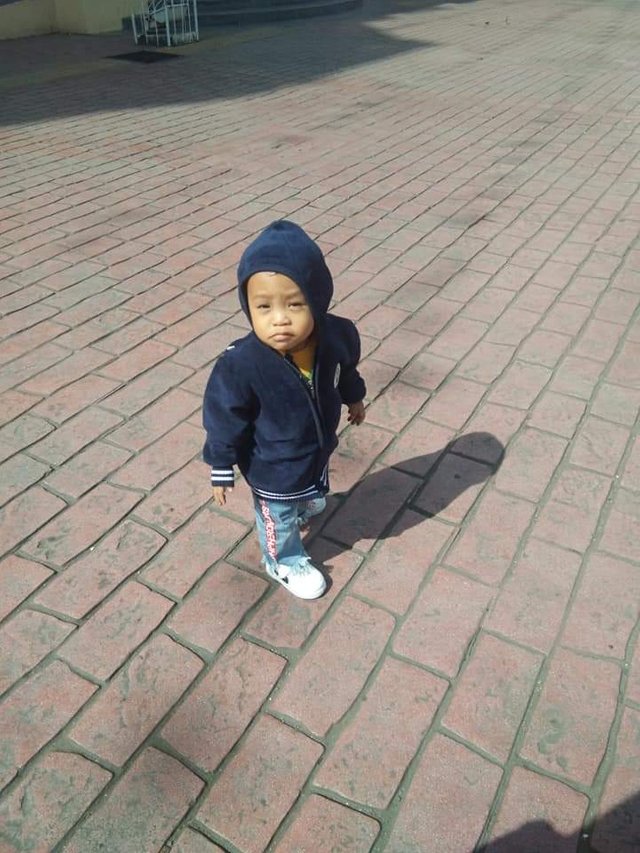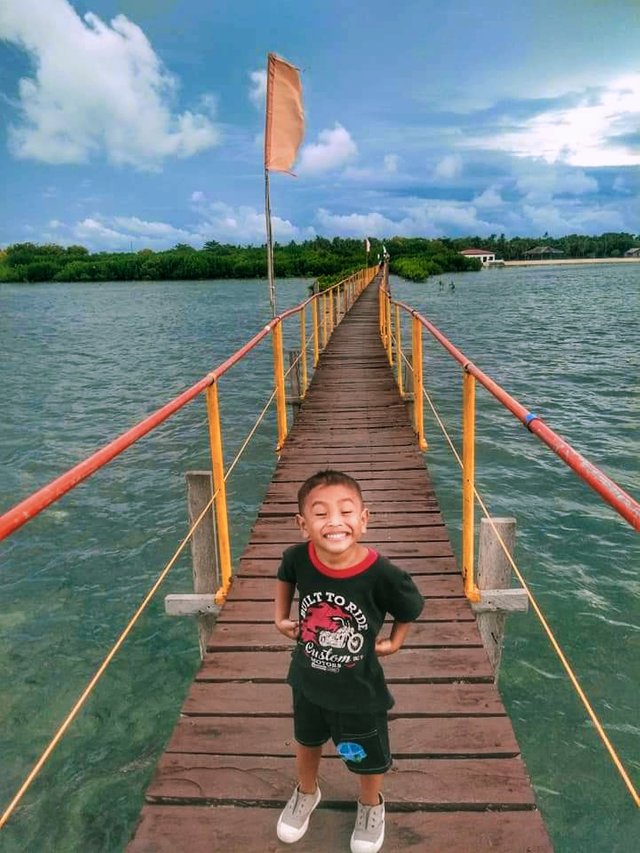 I would like to introduce to you all my happy pill Jacob Aldrich shortened for Alden Richards which is a famous actor here in the Philippines he's my long time idol but we often call him Jacob his 1st name for he is also the Jacob in the Twilight saga movie too. They are both my idol. That's where I get his name so fanatic of me.. Hahahhaa. Lol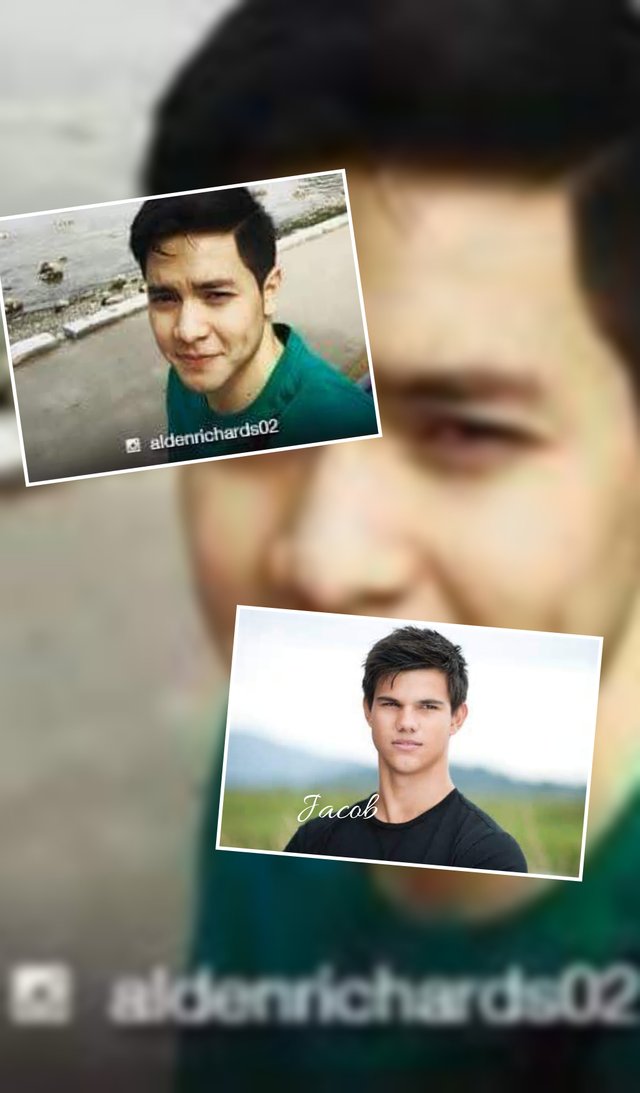 https://www.google.com/search?q=real+name+of+jacob+in+twilight&client=ms
They are both movie actors but the other one is Local (Alden Richards) while the other is an International actor (Taylor Lautner) Jacob Black in the Twilight saga.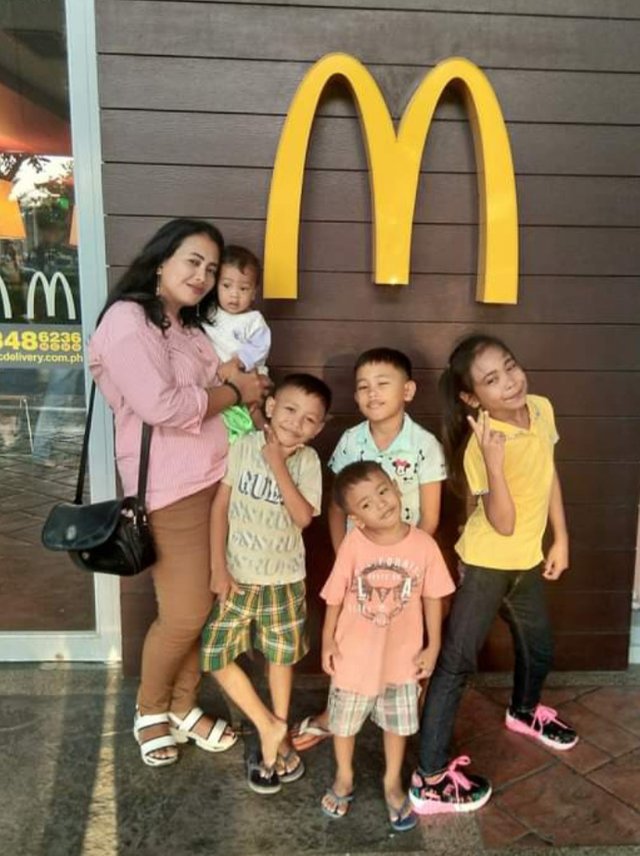 He is actually my youngest child amongst the 5 children I have, he is our stress reliever sort of. Our happy bundle to be exact because he has a lot to offer. At 3 he talks fluently like an adult he even act like he's more older than his 3 siblings because when the other boys are strolling on neighborhood and went home late he acts like me as if he's scolding and apprehending them not to go home late again because they might be caught by the roaming policeman who are in-charge in curfew abiders and I'm very happy to know that at his young age he is a very responsible little fellow.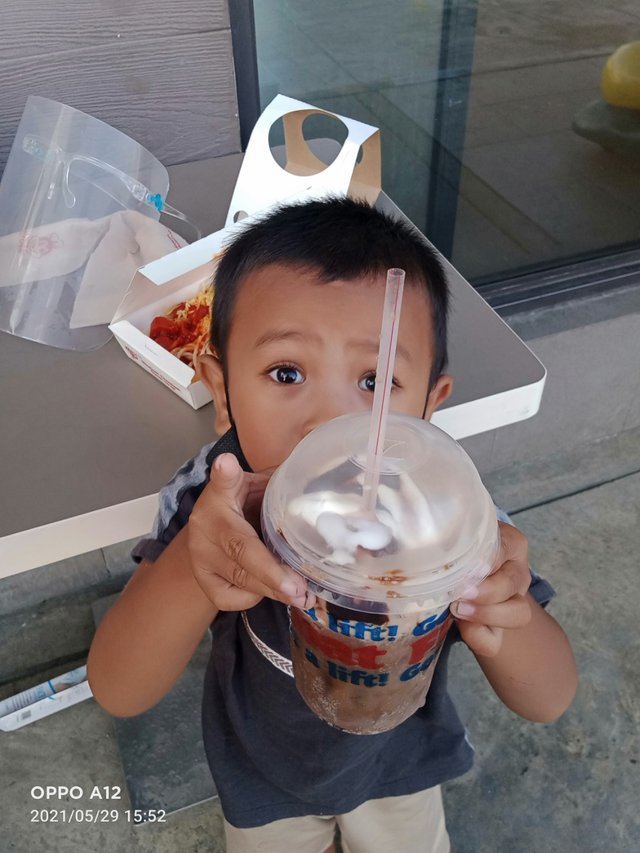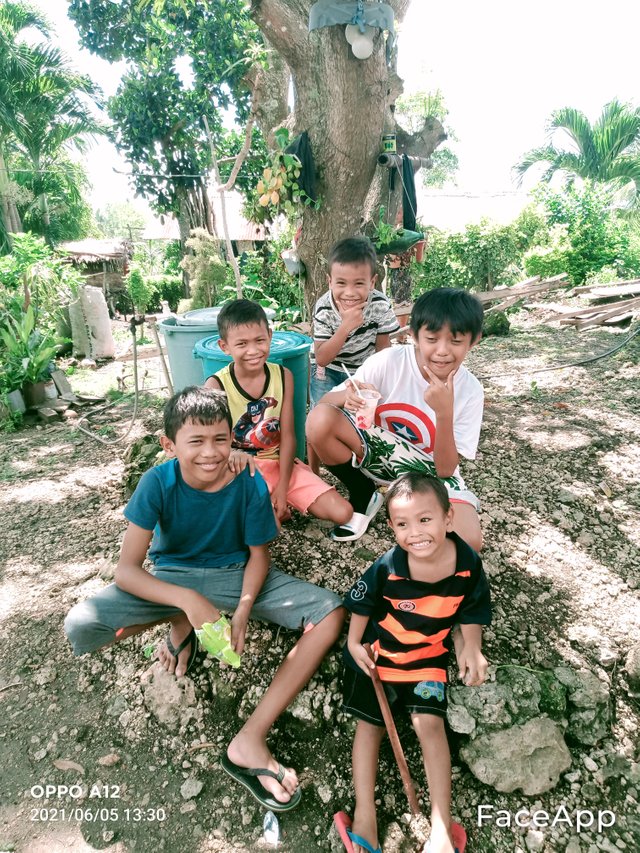 The boy in a white shirt is their cousin it's taken just a week ago when we visited our new chapel in Tuburan located in the northern part of Cebu. On our way there Jacob has been asking a lot of questions what is the name of the particular place where we are going to and why is it far from our place and why do we need to ride a bus?? So many question for a little fellow but all those question we're answered by me honestly and truthfully for it's great educating as early as possible and it's a way to educate him by teaching him the right thing through telling him all the answers of his questions that has been bugging in his mind. Aside from that he has showcase of talents but his favorite is singing.
He knows how to sing I guess that's one of the talent that he inherits me for I am truly a music lover and I do sing not professionally but can sing well too. Here's a clip on him singing, actually he's making a duet with what he's viewing on youtube.

He cannot sing fluently but you can tell that he really is in the tune and needs practice more to be able to get the lyrics but I guess he can do well in time.
Another video clip is when we went to the beach with his brothers he really is enjoying the summer heat and another fact is he loves to be in the sea. He's been running around here and there as if he doesn't mind the boggling heat of the sun at that time.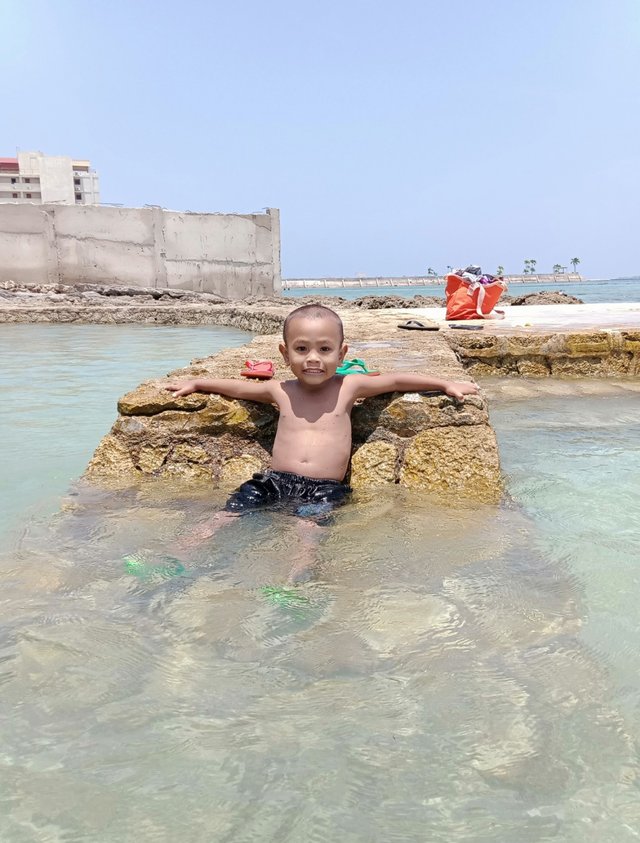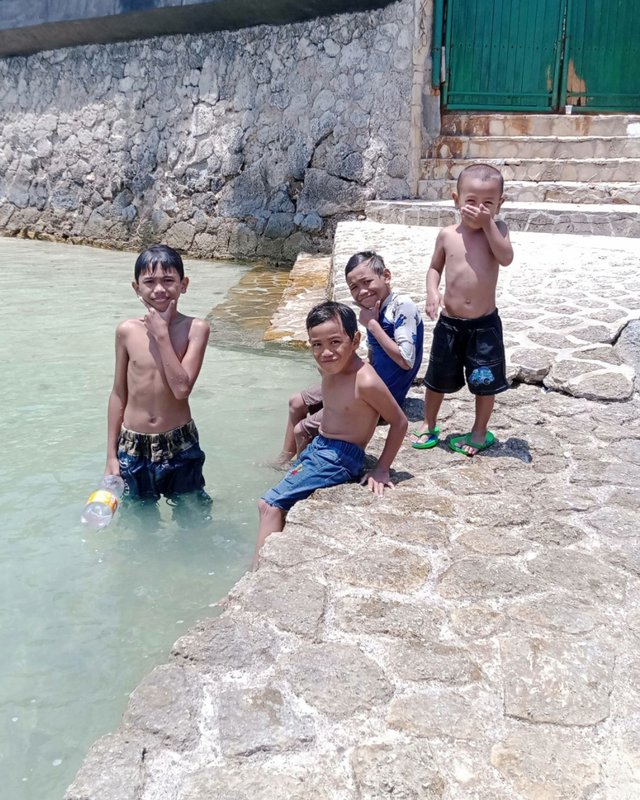 https://youtube.com/shorts/Oa73sBxX-yw?feature=share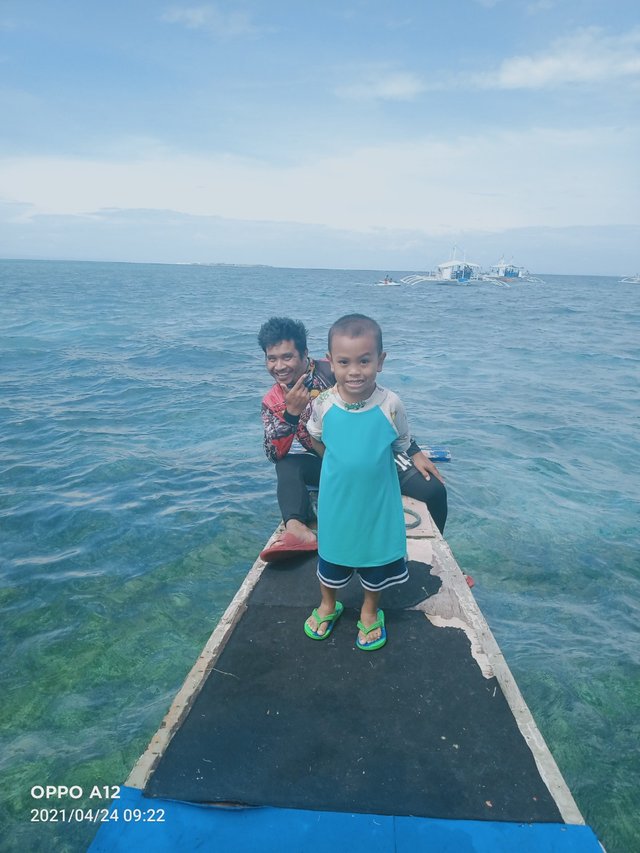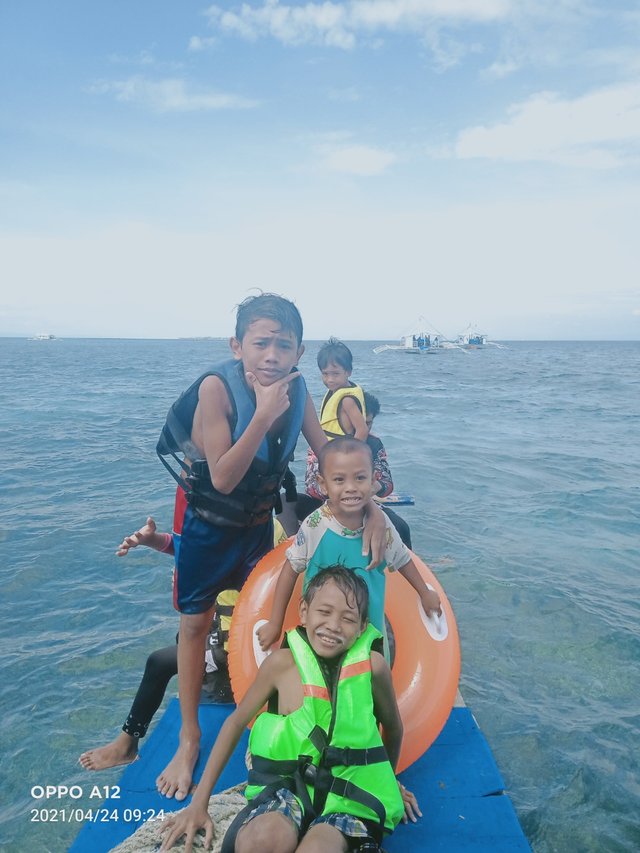 https://youtube.com/shorts/GWhfzjvUEUo?feature=share
This video was taken during our Island hopping adventure in Olanggo a small island in my city Lapu-Lapu Cebu particularly in Sulpa an islet to be exact. He really has no fare in swimming he dives in and with him is her cousin on the end who is willingly watching him closely as he dive in the water. It's really a fun adventure with kids because the water is crystal clear and very clean. Wherein you can vividly see in your naked eye the fishes who also swims with us at that time.
The last video clip is in Marine Fish Sanctuary it's in the famous 500 meters hanging bridge where it's a bit scary because it's time you take a step the bridge will shake and under is already the sea wherein it's high tide at that time so expected that the water is not manageable because it's really deep but we enjoy the whole adventure walking in the hanging bridge for my son Jacob isn't afraid of heights and of course the waves from side to side he never mind it at all so fearless little buddy.
In the video he even asked me what keeps me long in walking and I jokingly said he walks faster than me and my feet is too heavy that is why I walk slowly but the real thing is I am really afraid of heights and instead what he responded is just hold my hand so we could walked together fast.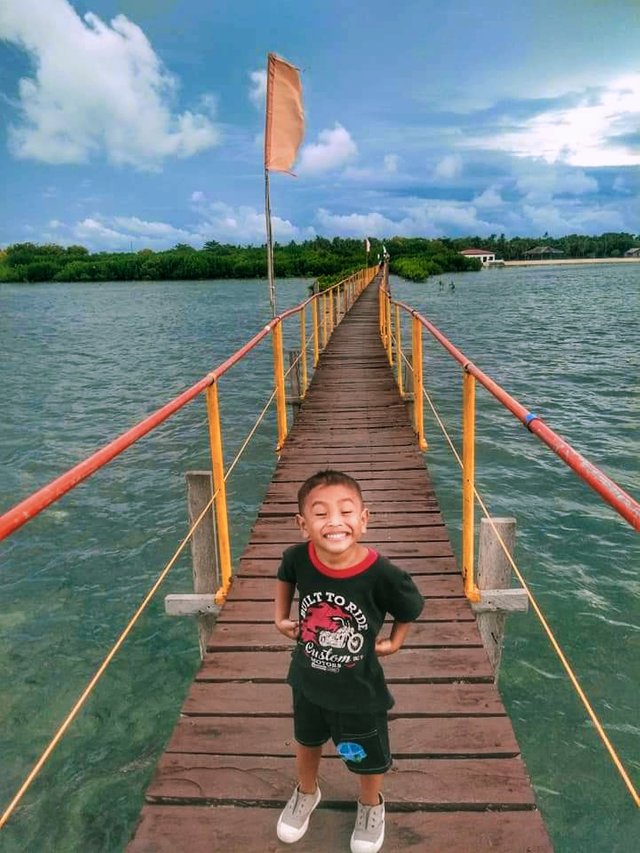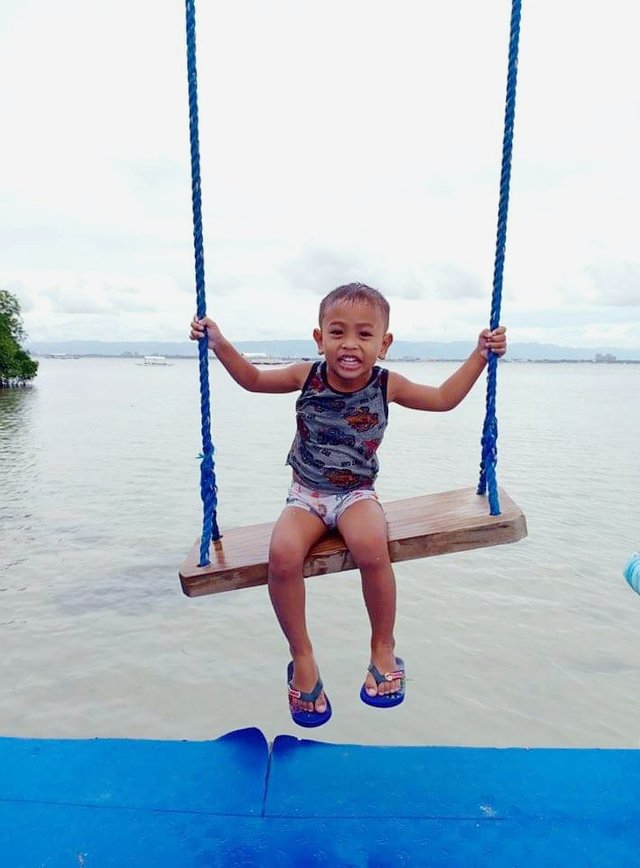 https://youtube.com/shorts/tW8lF09UDhI?feature=share
He's like a happy pill for me, I thought before having him is a new burden because I thought that he isn't a love child anymore for infact we have no good communication with his father at that time but then he came in and so happy to have him even if we part ways with his father but I'm happy and contented having them in my life and I don't have any regrets at all because I know in my heart and in my mind that they are my love and my treasure for lifetime. I know God has better plan for us and for sure God will help me and in time for sure everything will put into place by God's grace.
That's all for today again this is me @jenny018 from the beautiful country of the Philippines waving and saying goodmorning to all.
I would invite my friends @hae-ra, @fruityapple00, @saneunji, @rosa2021, @aziel29 to take their entries here for sure they have a lot to share.
God bless everyone!
Always,
Lala @jenny018