CONTEST // #GRAFFITI OF MY CITY №15 // Nomination from @sampu // Graffiti at Kolkata
Hello @slon21veka, Please find my entry for this contest below-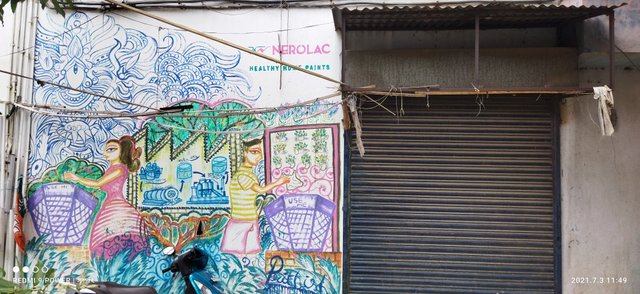 Location : Kolkata, India.
Date of photography : 03-Jul-2021.
Time of photography : 11:49:38 am.
Device Name : Redmi 9 Power.
Focal Length : 4.71mm.
Exposure time : 1/477.
ISO : 100.
Flash : No.
This graffiti is about the awareness of environment conservation. It is showing that the lady and the gentleman are dumping their waste is properly designated dustbin. This will help to keep the city clean.
I invite my friend @kingporos, @nabanitad and @beautymondal to participate in the contest.