Steem plant contest #13 , preparation for my lovely garden and donation
Good evening everyone, it's me @tangera. This is my first entry in this lovely beautiful community. I love gardening, it's my hobby. Every year I'm growing flowers, fruits and vegetables. Like every year, this year too it is not an exception. When I got this community was very happy to see this.
This is my entry for Steem Plants Contest Week #13, initiated by our dearest @knopka145.
Thank you for giving us the opportunity to share great and wonderful things about plants.
At first want to share with you my garden flowers, some are blooming some are waiting to bloom, then will share with you my vegetables gardening preparation.
Here are them!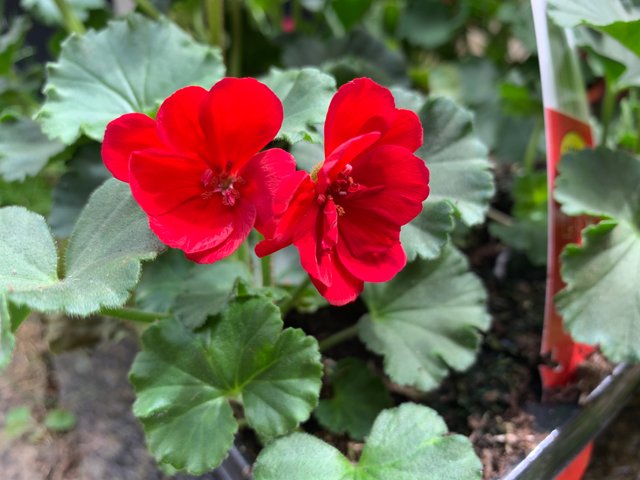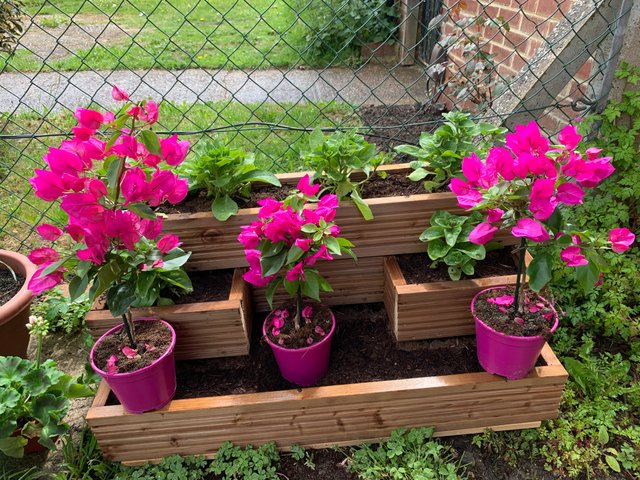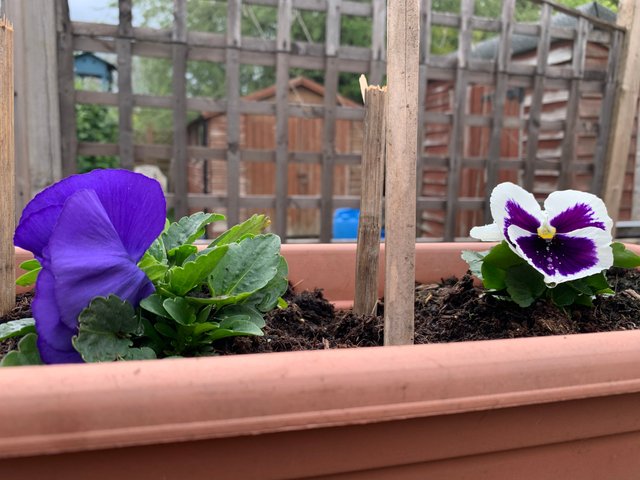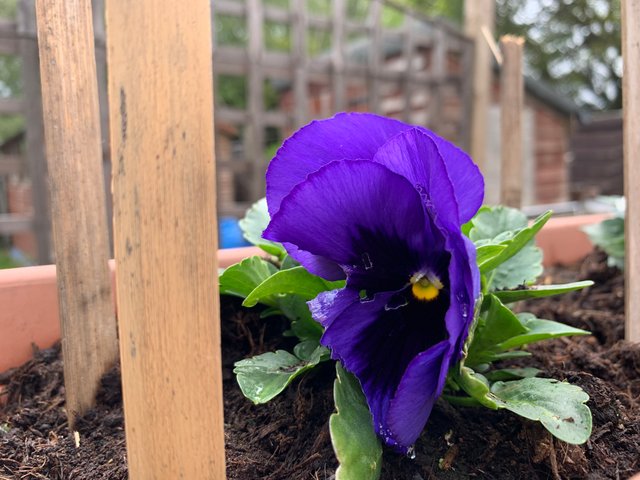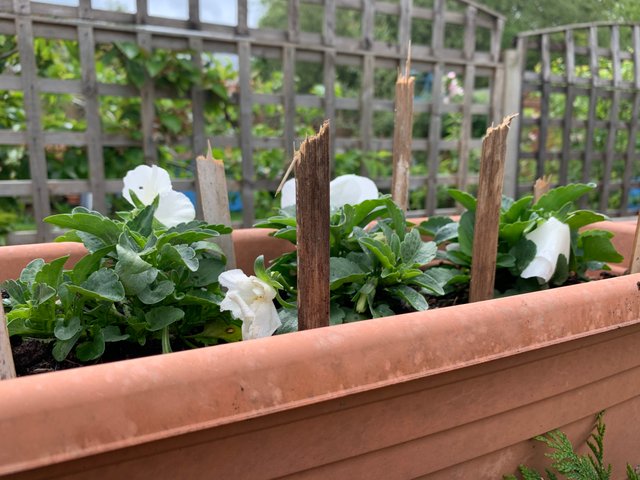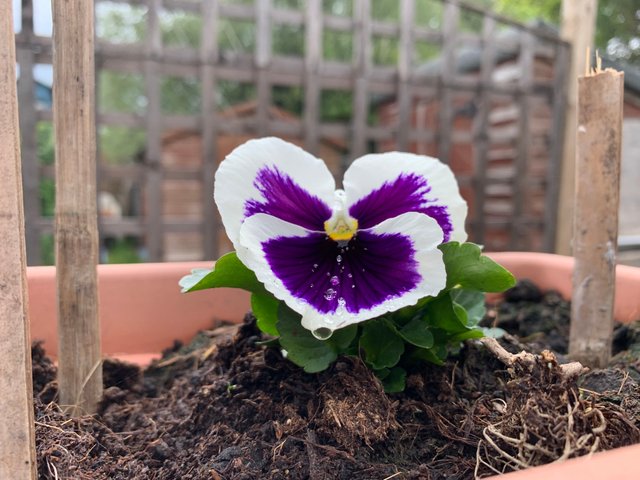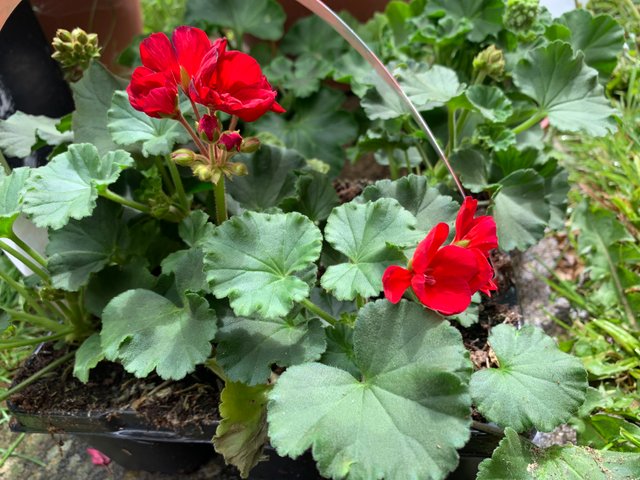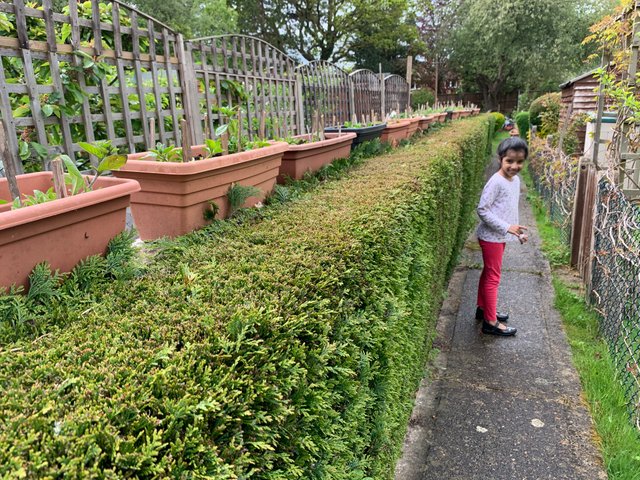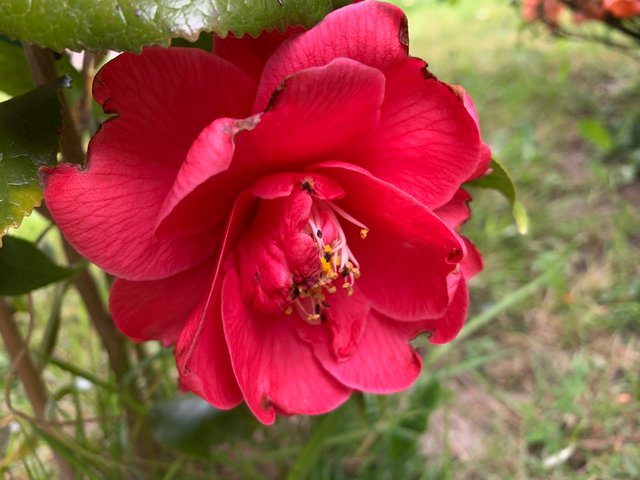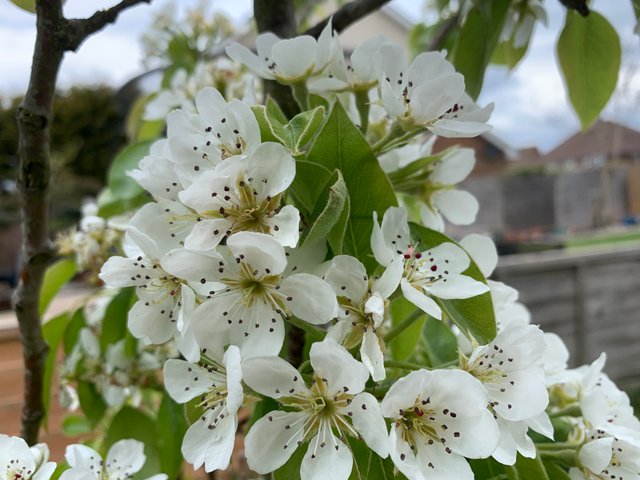 Now coming to the main point, I'm growing some vegetables plants in my house. Some of them are in my kitchen, my bedroom's in front of my windows .
It was 5 to 6 weeks ago , at first I soak all kind of seeds in water for 24 hours. First fill up the pot with 2 third of compost soil then put the seeds , I put four to five seeds in each pot then added some little soil above the seeds then covered it with polythene paper tightly.Here is the sample.
1st step: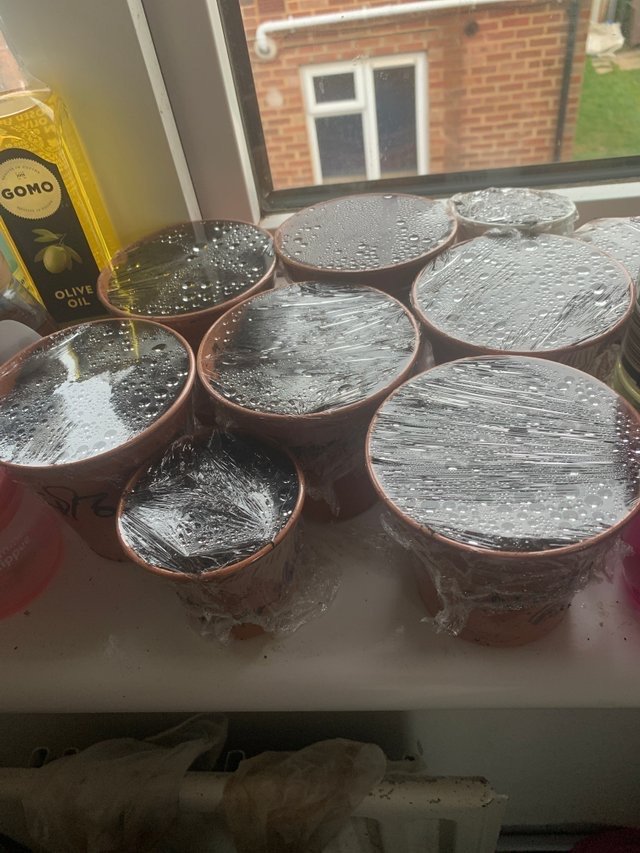 Then after one week I got some tiny plants, some grown, some didn't grow because some seeds need more times and some seeds have problems they can't grow
The plants I got beans, two varieties of gourds, pumpkin, chilli, tomatoes, cucumber, brinjal , some Spanish and some flower seeds.
2nd steps: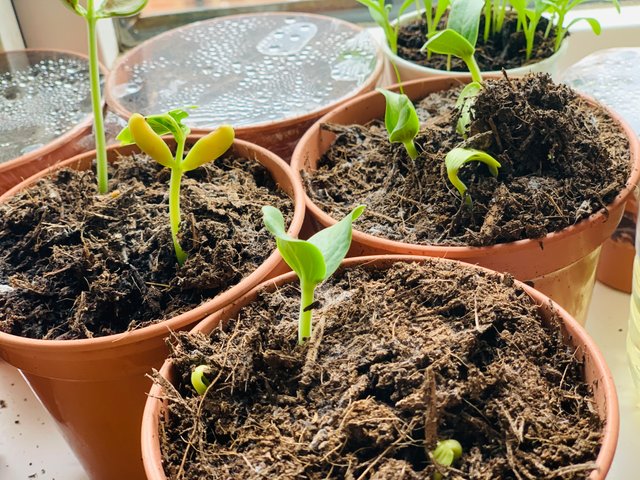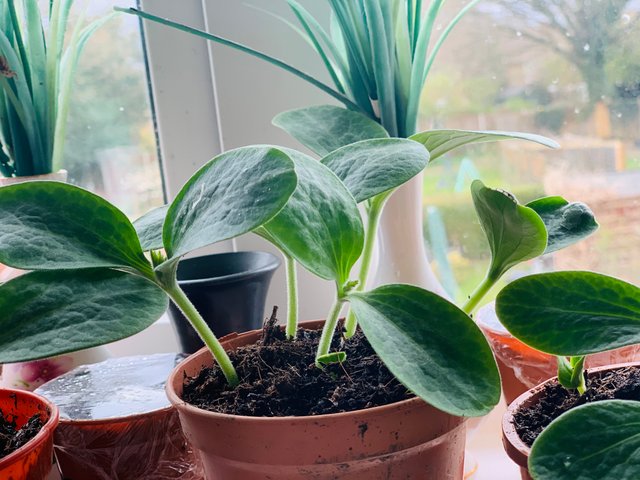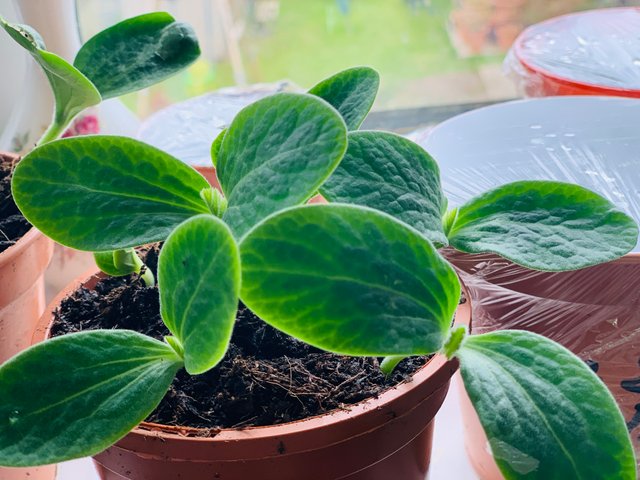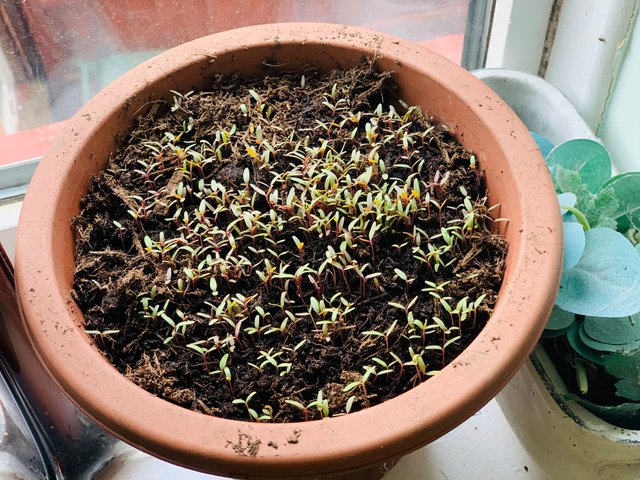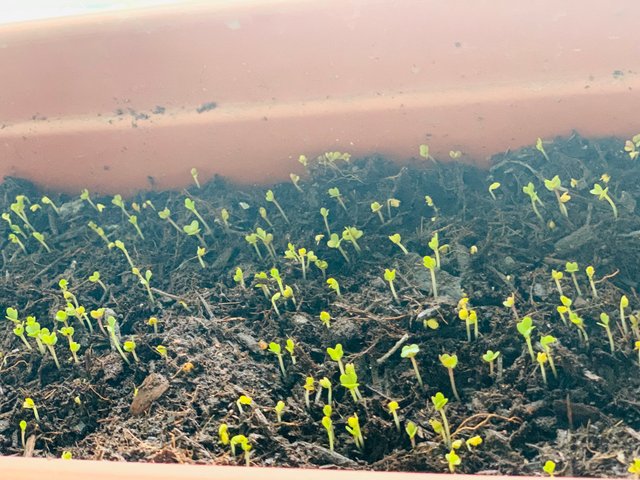 3rd steps:
Now time for separate because they can't grow up properly together, so you need to separate. At first I put one third of soil in pots then put the seeds , then added some cow dung biscuits dust with soil then finally added plants food. Plants food is very important for every seeds. As a human being plant also need water and food. The food I am using it has nitrogen, phosphorus, potassium etc. that is very important for plants , without it they can't grow strongly . At last I have given them a stick for support then put them in my kitchen because outside is very cold , when the weather will be worm then I will take them in my garden.
Here are they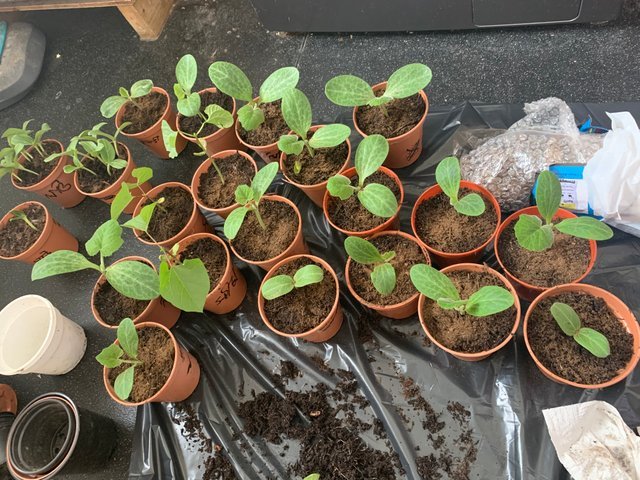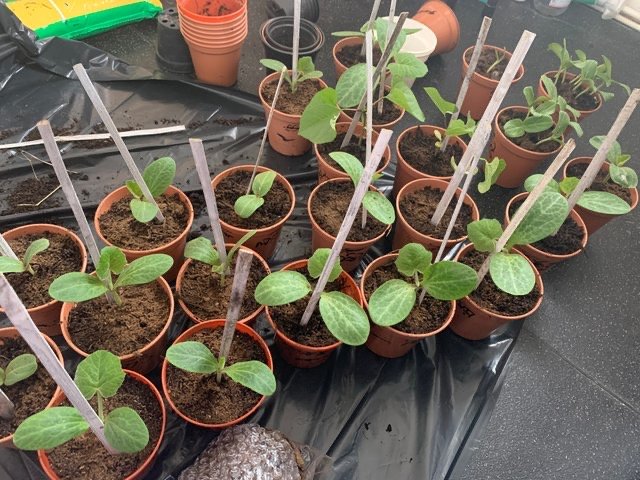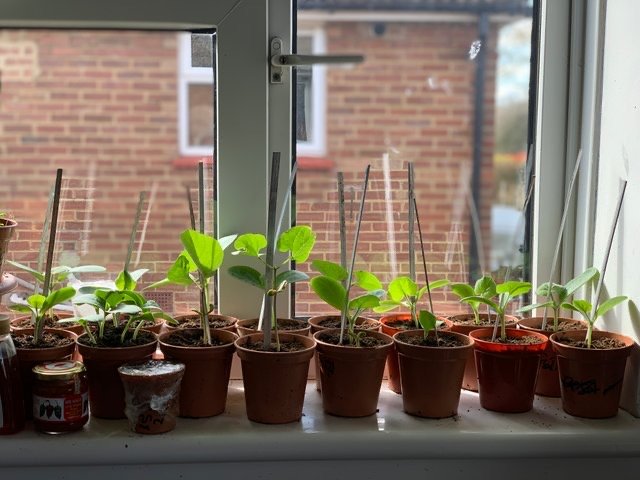 4th steps: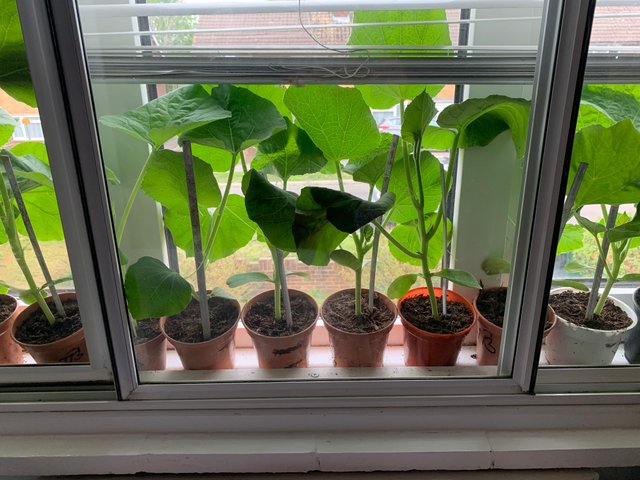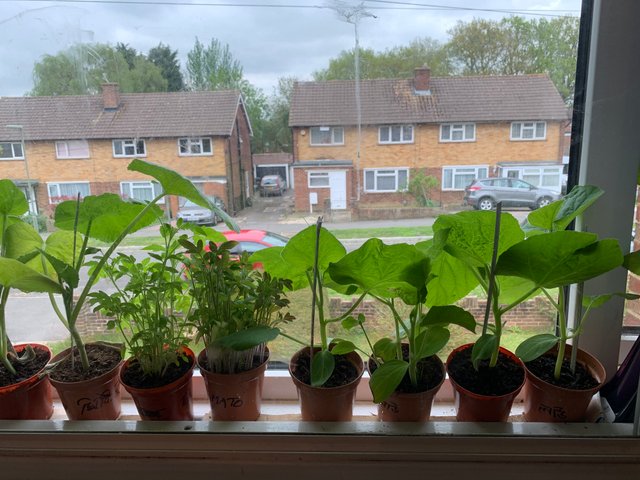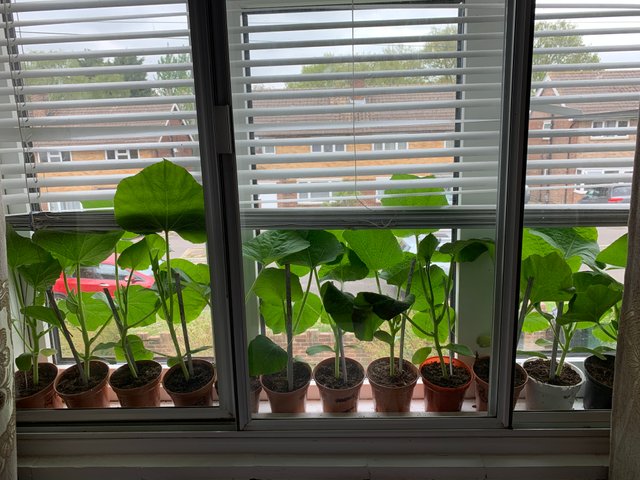 Finally they are grown up properly, now time to take them in my garden. I have got lots of plants, me and my husband's decided we will donate some plants in mosque, mosques community will sell this plant and money will be go to the mosques fund. Yes , we have done this, yesterday we have donated about 100 to 120 all varieties of plants and rest of the plants we have kept. We were confused that will they can sell it? Yes they sold it, masjid's Imam called us and said they already got £200 and also remaining some plants. We are really very happy to hear this.
Here are the preparation for donations: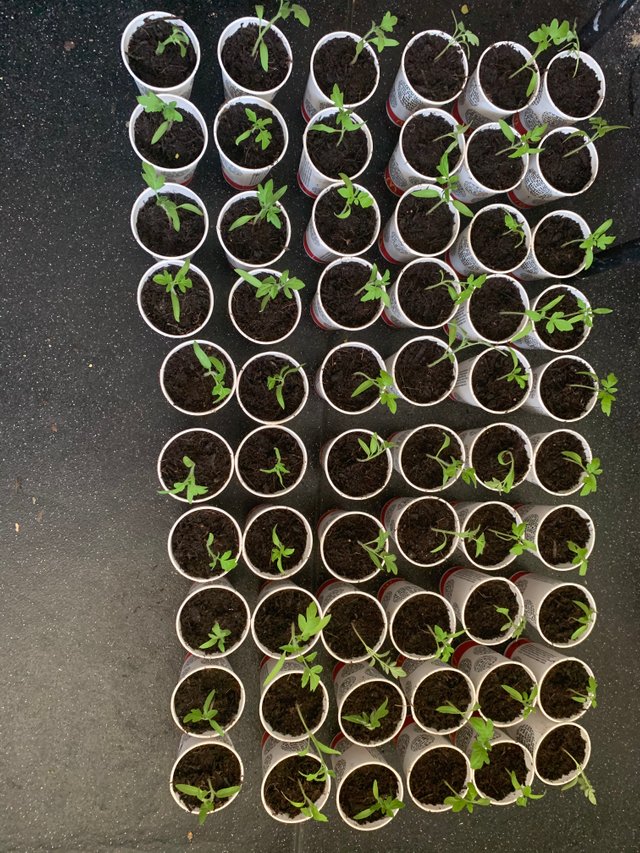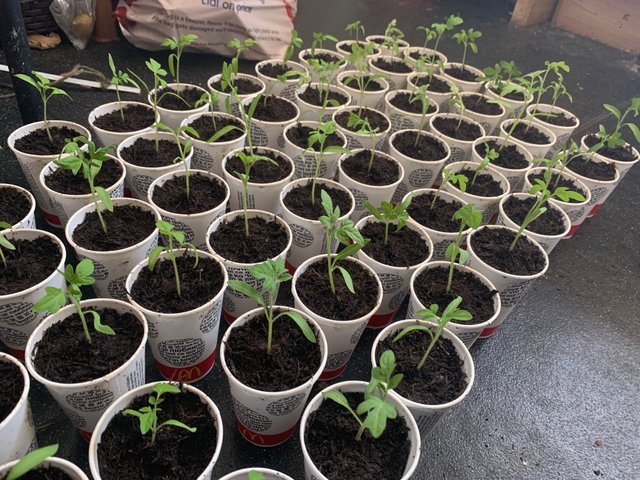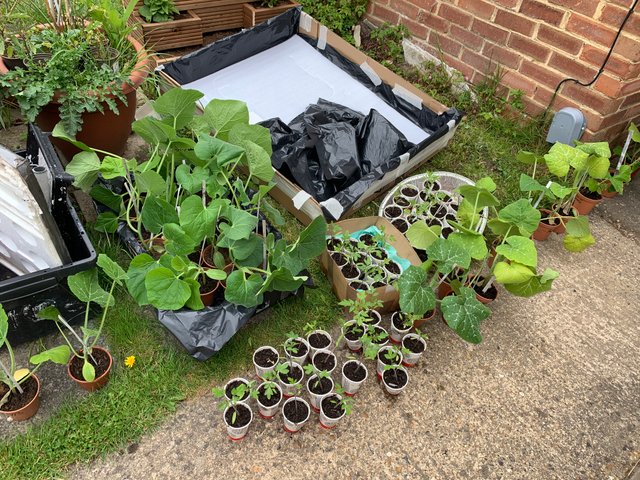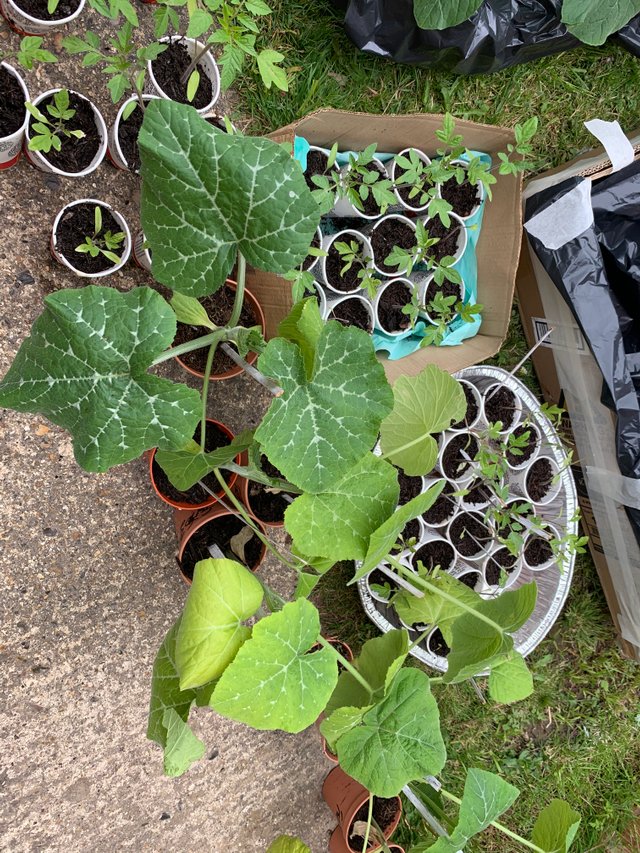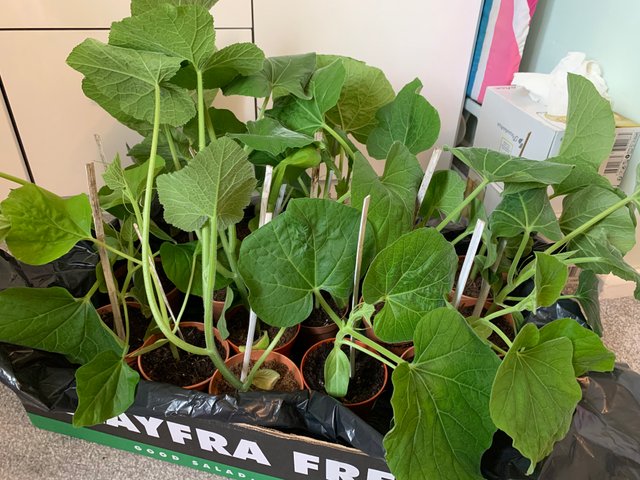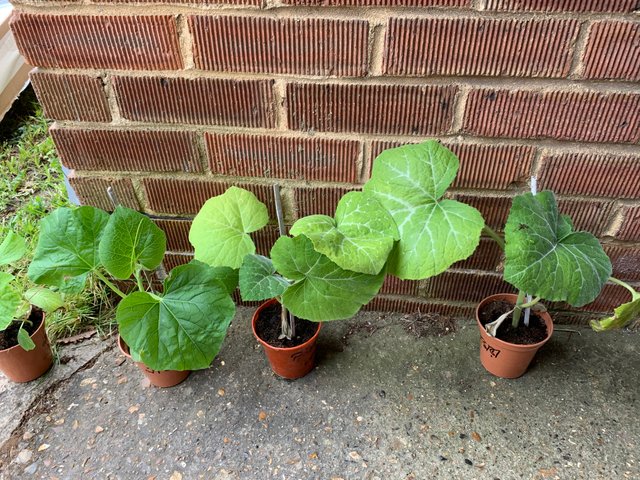 Rest of the plants will take our garden soon.
Here are the vegetables and fruits we have got last time.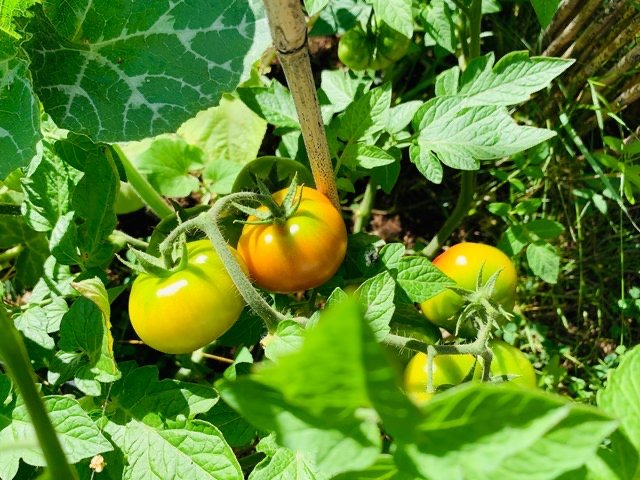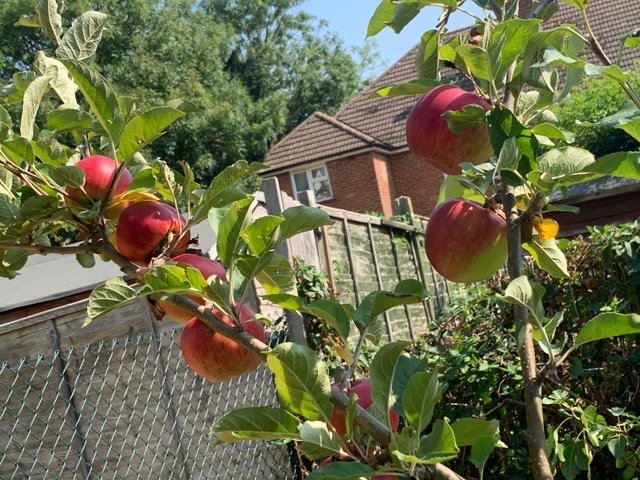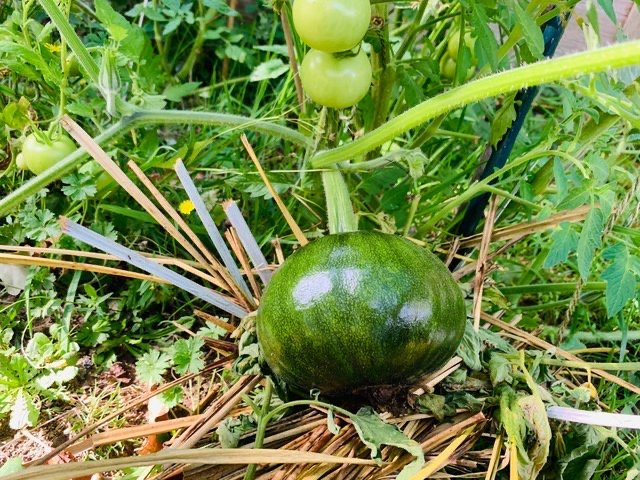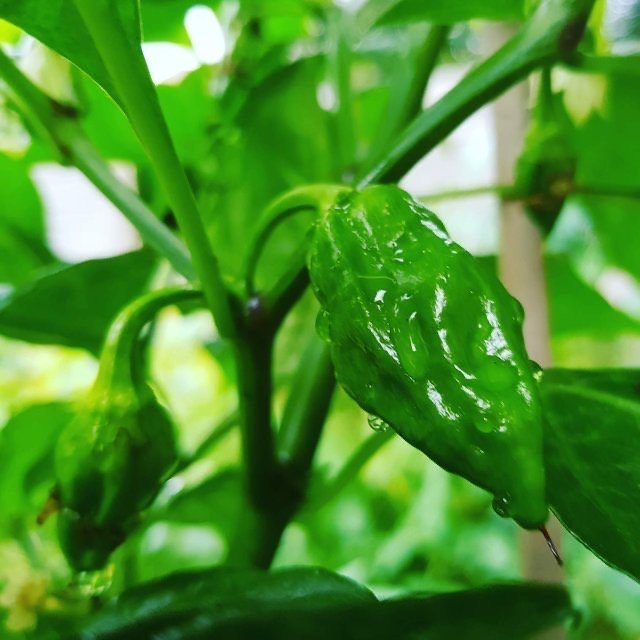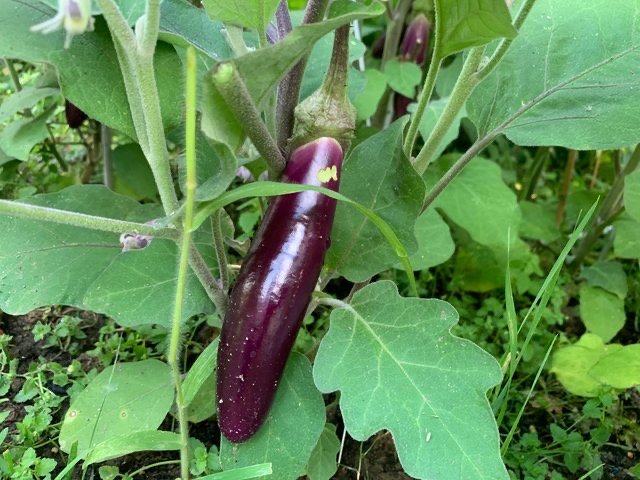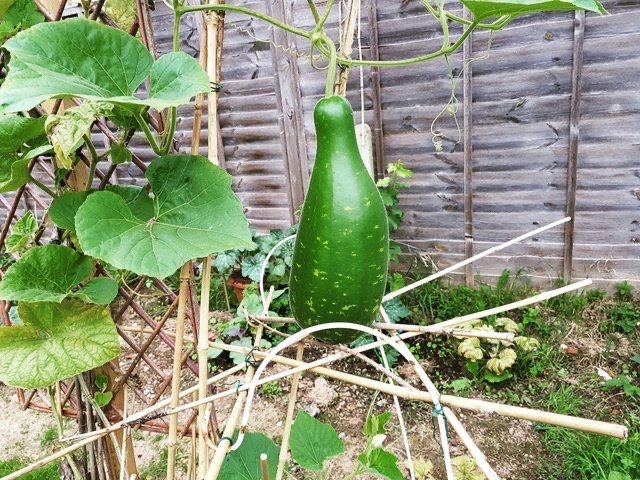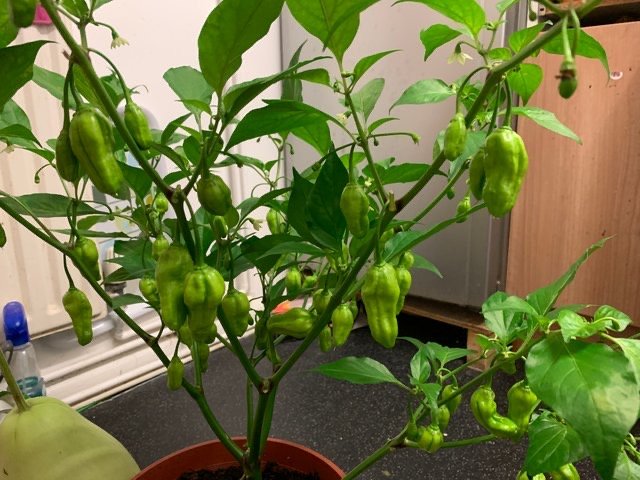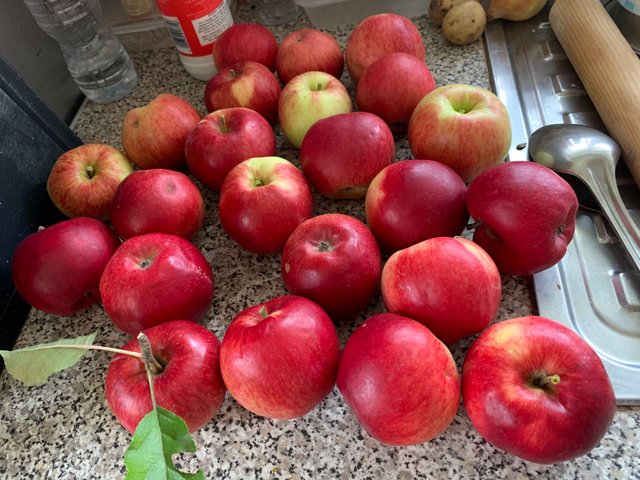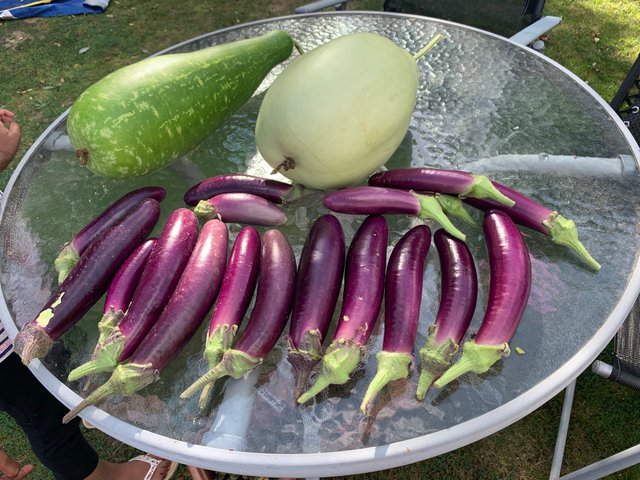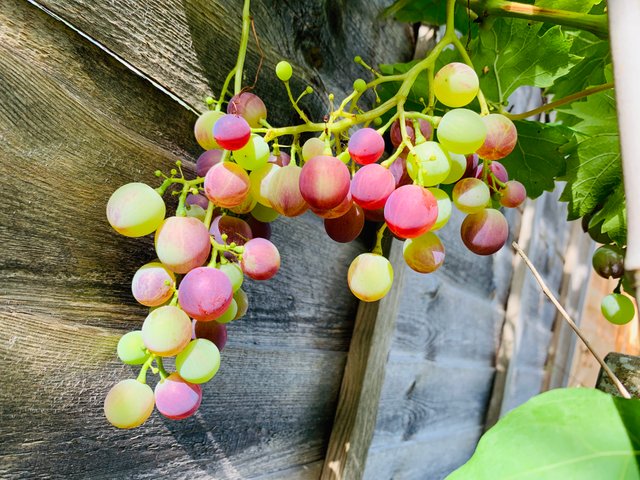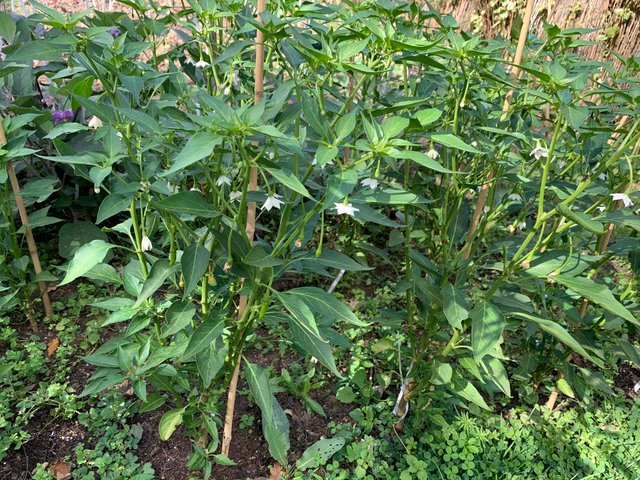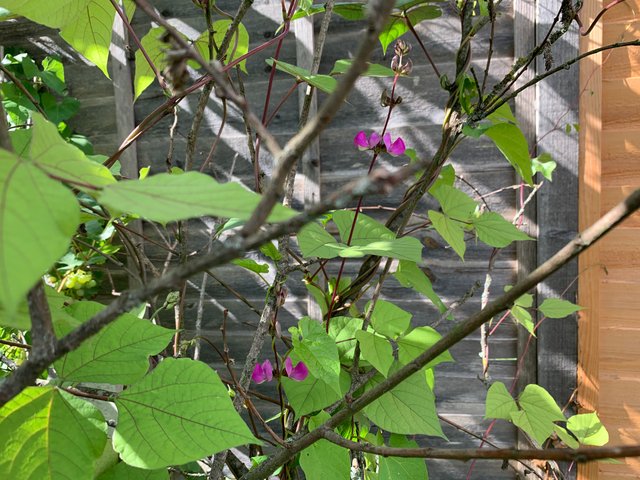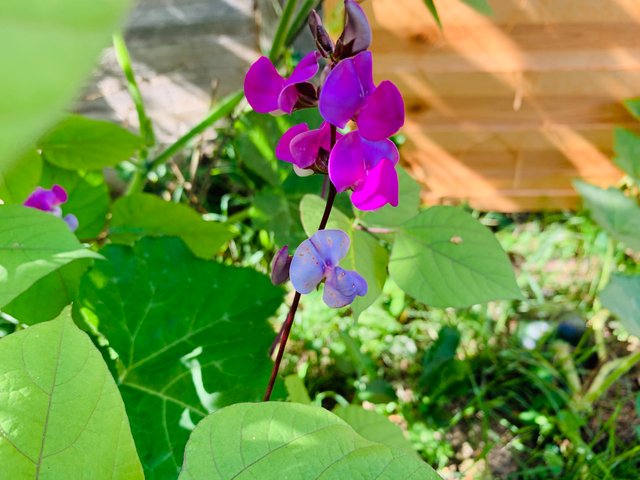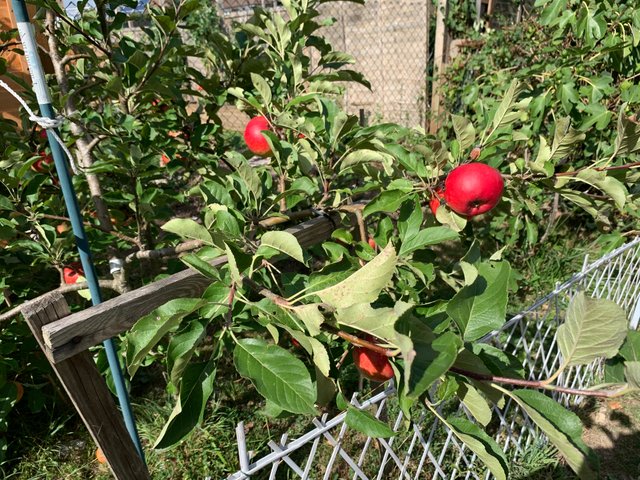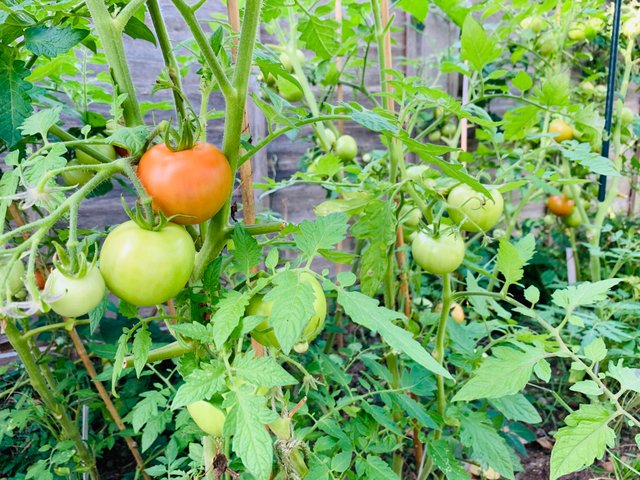 All photographs are my own , taken from my smart phone.
Thanks to read my post , @tangera