What does Steemcurator01 look like? Contest Results.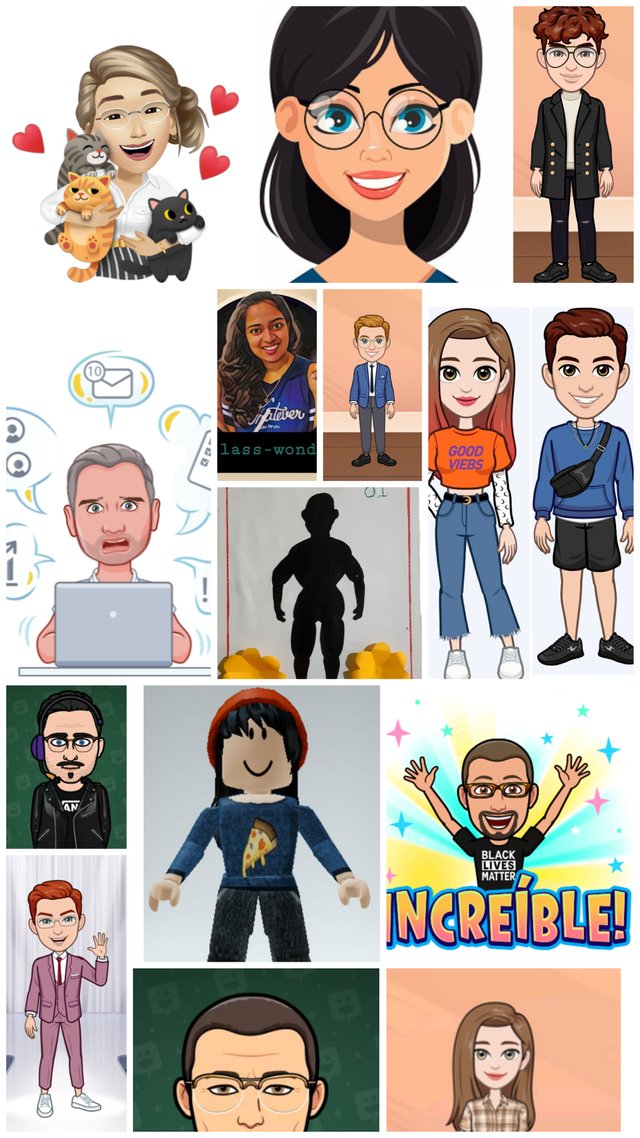 Thank you so much to all participants!!! This was my first ever Contest on Steemit. It was an interesting experience. I felt quite nervous at the beginning but later I felt a big feeling of satisfaction and excitement..
To review each post was a big job but since I wanted to create a general image if SC01 based on your description, I had to spend a lot of time reading and analysing each post. It was a big work but was a pleasant task. Here what I found out:
Although the majority agree that the amount of work SC01 is doing is too big for one person. So the big majority think that it's a team. But for the sake of this contest in order to imagine the appearance and personality, they imagine that:
51% -Male, 49%-Female
Average Age: 30-40 y.o.
Appearance: slim, sporty, pretty, long hair, tall.
Personality: kind, generous, hardworking, responsible, accurate, precise, analytical, supportive.
Now yes, I imagine Steemcurator01 as a man of about 45 years of age approximately, wears glasses, light eyes, light brown hair color, height 1: 70cm, of normal build, neither fat nor skinny, white skin, I made an avatar from the Snapchat app. ( @yahnel)
Steemingcurator01 is like a breath of fresh air, like the oxygen mask in a smoky place and like a helping hand 🧤 on a steep slope. I have heard thier voice in my sleep, calling me out to greater heights, I have felt their presence along the lines of my blog posts, and I have tasted their milk and honey 🍯, and nothing tastes better!!!( @amazing-grace)
A mother who looks out to those without help to reach out to them. through her love for charity, this shows that indeed be steemcurator01 is a great mother with a good heart. (@mariez )
She is hardworking: Do you know its hardwork to go through several post on daily basis? Reading through posts with nothing less than 300 words? Wow! Thats hardwork. Steemcurator01 is fantastic at it. She is really hardworking. Only a hardworking person can do that. ( @ruthjoe)
For me Steemcurator01 is our SUPERHERO.
He/she has no gender a male or a female, I don't know. He / She has a limitless age like all other superheroes who are immortals and lives across the world. Because He/She understand every language written here in Steemit. (@gingfriend20ph)
If SC01 is going to be a single person, I would strongly say SC01 is a woman, and evidence is based on the votes I usually see especially to women on steemit. I have also notice that the SteemWomen Club community, the Steemfoods community, and also the Iron Chef's community do usually gain votes a lot and I suggest because a lot of posts from women are being found in such communities.(@abu78)
And there were many more descriptions, if you are interested please read #imaginesteemcurator01
PRIZE
The story of this contest is that it was very criticised at the very beginning so noone participanted as found it inappropriate. I was ok with that. But inspite of criticism @greatketty pinned the contest on Telegram channel of all Contests https://t.me/steemit_contests
And then after several days of no participants, @randulakoralage found this contest on Telegram and participated. Then the Contest got second life and we recieved huge support from Sc01!! ♡
So I decided to share the prize between this two great accounts @greatketty (10 STEEM) and @randulakoralage (15 STEEM) and thanks to whom the contest at the end happened and got successfull. I am sure other participants won't mind since the prize is not big. I believe that all of you participated for fun and to maybe somehow express gratitude and admire to @Steemcurator01