My Favourite Game - Cricket
Hello Everyone,
I have two favorites when its come to Games. One is Chess and the other one is Cricket. I guess many community members in this community might not heard what the Cricket is but believe me it is one of the biggest sport in the world. Specially in Asian countries, England, Australia, New Zealand, South-Africa, West Indies are a few among the fan base.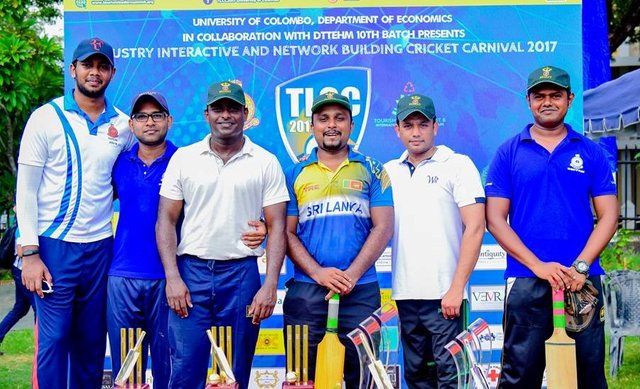 ---------------------------------Our Team for Colombo University Cricket Carnival-----------------------------------
I chose Cricket over Chess for this contest because chess is more of a mental game and can play between 02 players. However, cricket is completely different in that scenario. Cricket need more physical activity while strategize the game mentally. If you ask any Sri Lankan what is the favourite sport for them, 80% will reply without any hesitation it is "Cricket".
How the Game is played
---
To play a Cricket match you need to have 02 teams. Each team consists 11 players. Bat, Ball, wicket and a quite large area of ground is what you want to play this game professionally. Other than player there will be two referees who would call Umpires to make decision on the field.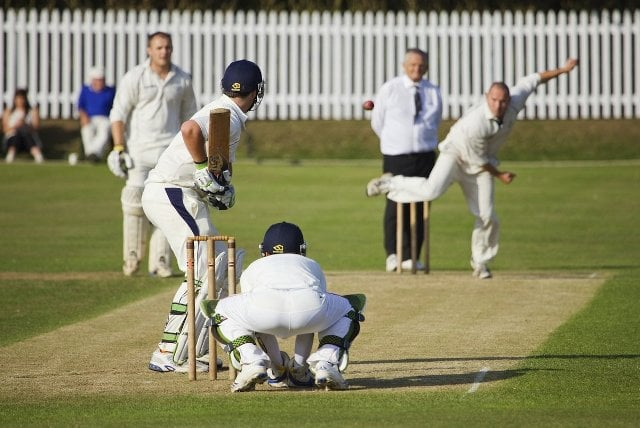 ----------------------------------------A game between professional cricketers-------------------------------------------
source
The aim of the game is to bat and get the highest number of runs for the team. So, the opposition will try to bowl all the batmen's out cheaply to give the chance for their team to chase the target. A bowler can deliver 06 balls to a batsman for an each over. A batsman has to secure his wicket and score runs for the team. If a bowler delivers a ball which will hit the wicket batsman will be out, means he has to go back to the pavilion. Other than hitting the wicket there will be fielders around the batsman to catch the ball. If a catch taken without been hit to ground that means the batsman is out. Likewise all 11 players will play the match until 10 wickets fallen. Final score will be the target for the opposition team. If they chase that down they will be the winners, if not they will end up in losing side. There are different rules for the various formats, but the basic will always be the same.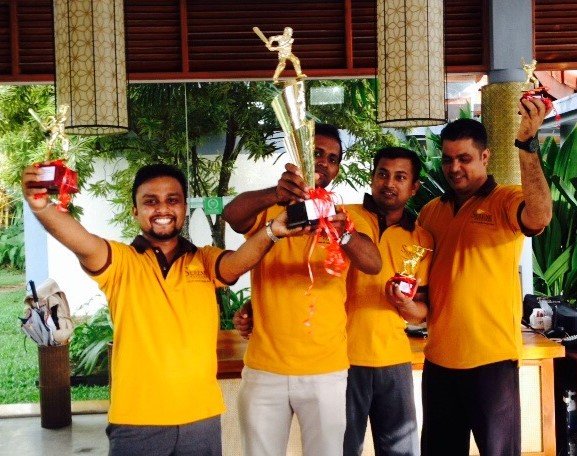 ---------------------------------Me and my team winning the tournament for my workplace ----------------------
Different Formats
---
Cricket has mainly 03 different formats play for different durations.
Test Cricket
This is the traditional way of playing cricket when it is known to the public as a game. The each team will have a chance to play twice (02 innings) to decide the match between 05days. It is the longest format of the cricket and many believe this is the hardest format and most skillful.

50 Overs
This also known as one dayers or limited over matches. A team will have single innings which consist only 50 overs (300 legal deliveries). Who ever score higher runs during that period will be the winners.

20 Overs
Like 50 overs, here the team will only have 20 overs. Because of that intensity, the teams are in a race to get more runs for the team. Due to that competitiveness this is the most popular type of cricket. Also it will play around 04 hours which attract many viewers.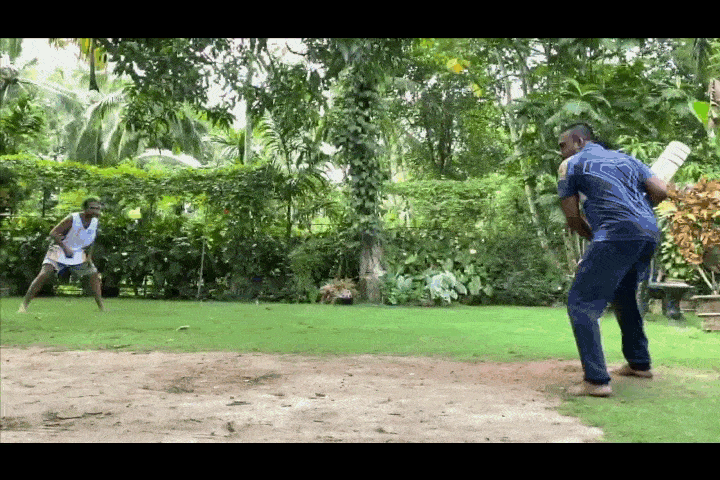 -------------------------------------------Catching practicing with my brother--------------------------------------------
How we play the game
---
Whenever we gather for holiday in our relatives, this is what we definitely do. We might not have 22 players to divide but any number of players in that occasion is enough for us. Rules will always be same as the professional cricket. However, since we don't have such big grounds we will limit the area as of our choice. Usually we play 06 overs game for more excitements.
Thank you @greatketty for organizing this contest. I invite @vishwara @boss75 @besticofinder @masonoliver to share their favorite game in this contest.