CONTEST // #GRAFFITI OF MY CITY №15 // Instituto Universitario de Tecnologia // University Institute of Technology. by @yancar
¡Hola saludos a todos amigos de #steem-bru desde Coro - Falcón Venezuela!
Hello greetings to all friends of #steem-bru from Coro - Falcón Venezuela!
Un gusto volver a estar con ustedes para mostrarles un graffiti más de mi hermosa ciudad, saludos amigo @slon21veka por cada semana mostrarnos el arte callejero del mundo, bendiciones para ti amigo.
A pleasure to be with you again to show you one more graffiti of my beautiful city, greetings friend @ slon21veka for every week showing us the street art of the world, blessings for you friend.
En esta oportunidad les presento un un graffiti que esta en el frente de una Casa de Estudios de Nivel Universitario, es un Tecnologico de Instrucción media llamado "Alonso Gamero", es una institución con muchos años y que ha graduado a muchismas personas.
In this opportunity I present a graffiti that is in front of a University Level House of Studies, it is a Technological of Middle Instruction called "Alonso Gamero", it is an institution with many years and that has graduated many people.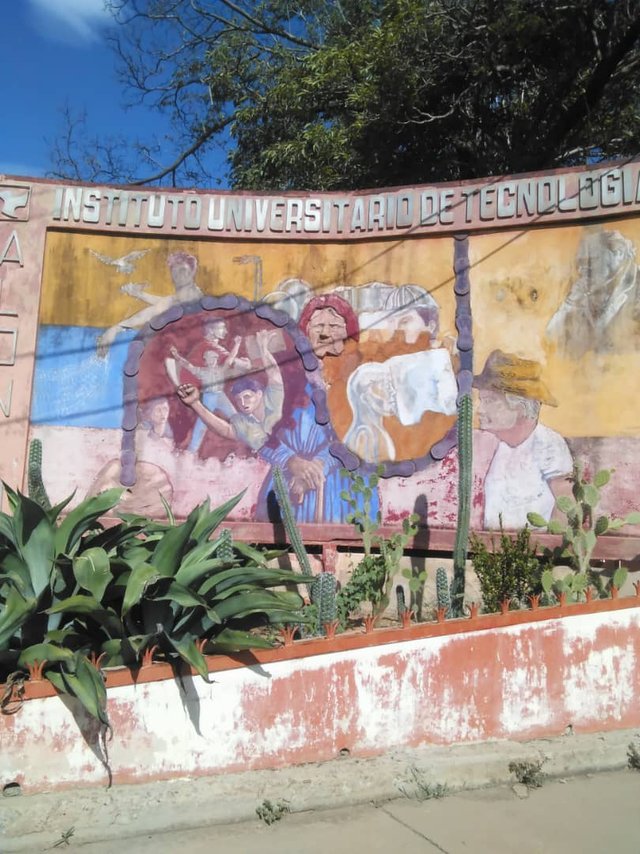 Estos grafittis representan varias gestas libertarias de mi pais, tiene ilustres luchadores de la epoca independentistas, le da un tributo a esas personas que tambien lucharon junto a estos libertadores, a los ancianos y según tambien niños ayudaban en estas luchas.
These graffiti represent various libertarian deeds of my country, it has illustrious fighters from the independence era, it pays a tribute to those people who also fought alongside these liberators, to the elderly and according to children who also helped in these struggles.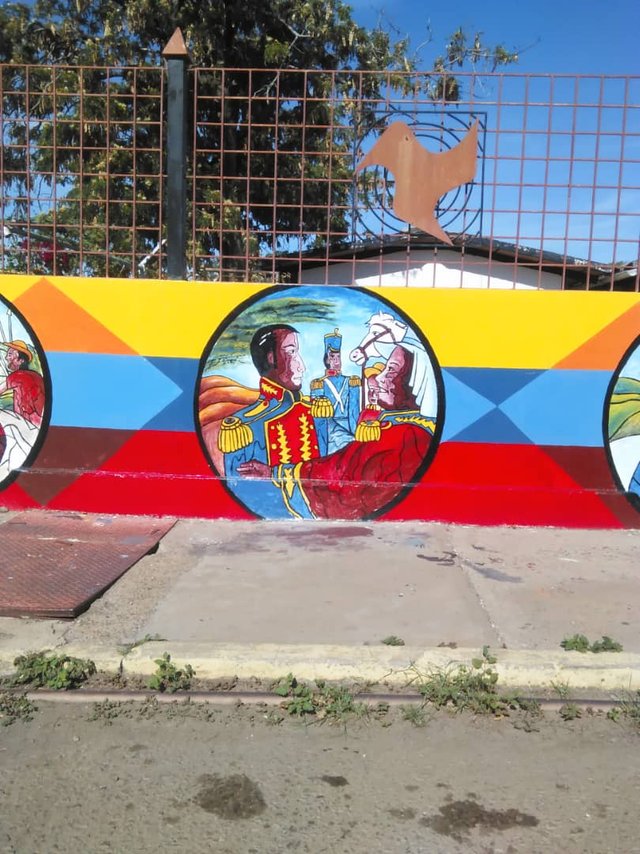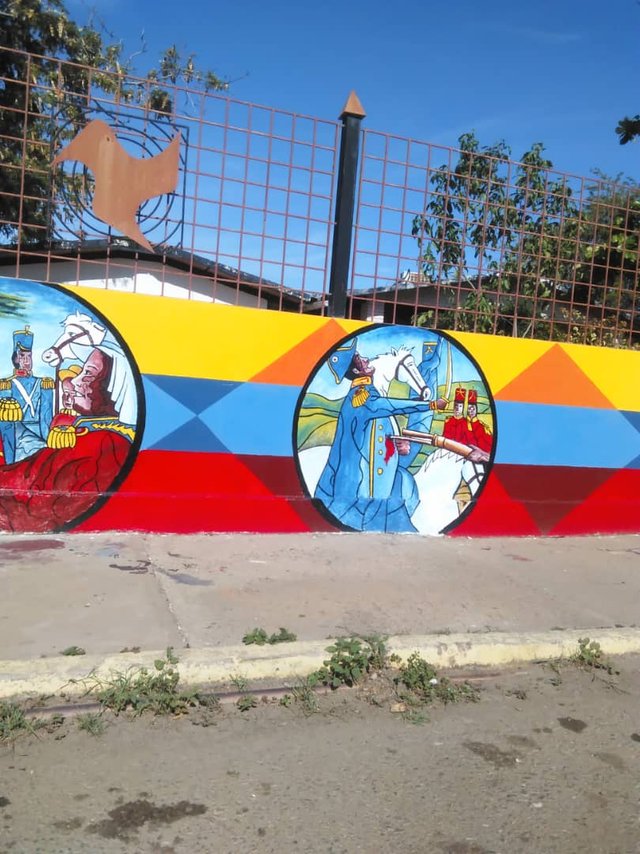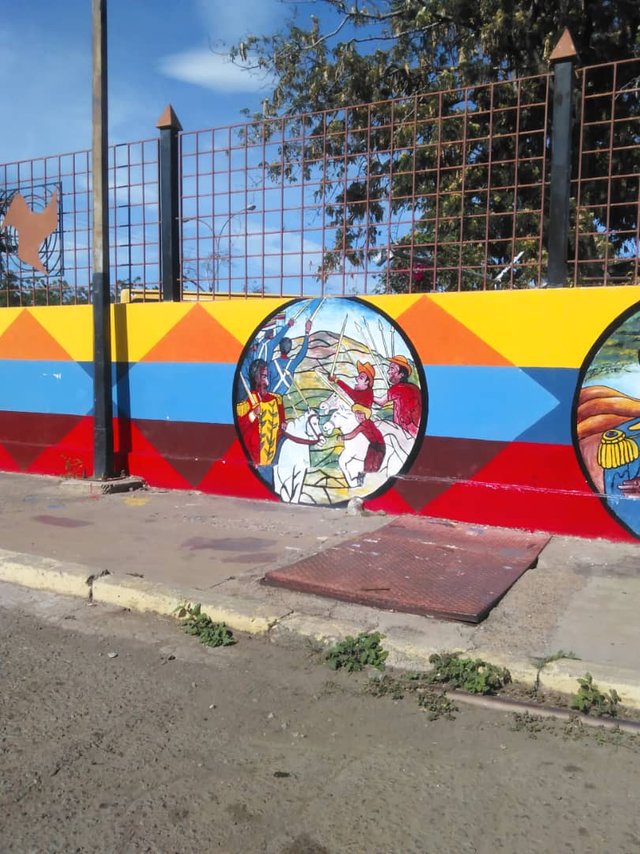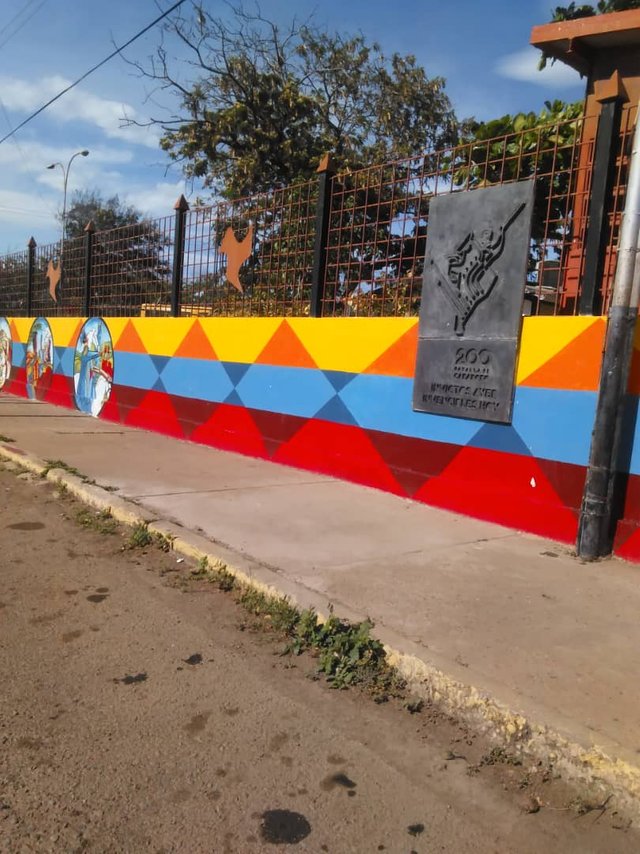 Esta casa de estudios esta ubicada en una zona llamada "los Orumos" donde tambien hay istalaciones deportivas del estado falconiano.
This house of studies is located in an area called "Los Orumos" where there are also sports facilities of the Falconian state.
¡Bueno mis queridos amigos me despido, hasta una proxima oportunidad, se me cuidan, bendiciones!
Well my dear friends I say goodbye, until the next opportunity, I am taken care of, blessings!
Invito a participar a @caromarin @luisalberto8 @aleisbertblanco, aqui les dejo el link del Concurso