ACHIEVEMENT 1 BY @abdul0011 : INTRODUCTION POST
Hello everyone my name is Mohammed Abdul Rahman I am 20 years of age a student a of the University for Development Studies level 200 in the faculty of Communication and Cultural Studies. I am also a P.O.P designer and I do that when am on vacations.
I am geographically located in the northern part of Ghana Tamale precisely Saganrigu where I completed Senior High School. This is me.
![IMG-20210529-WA0033.jpg](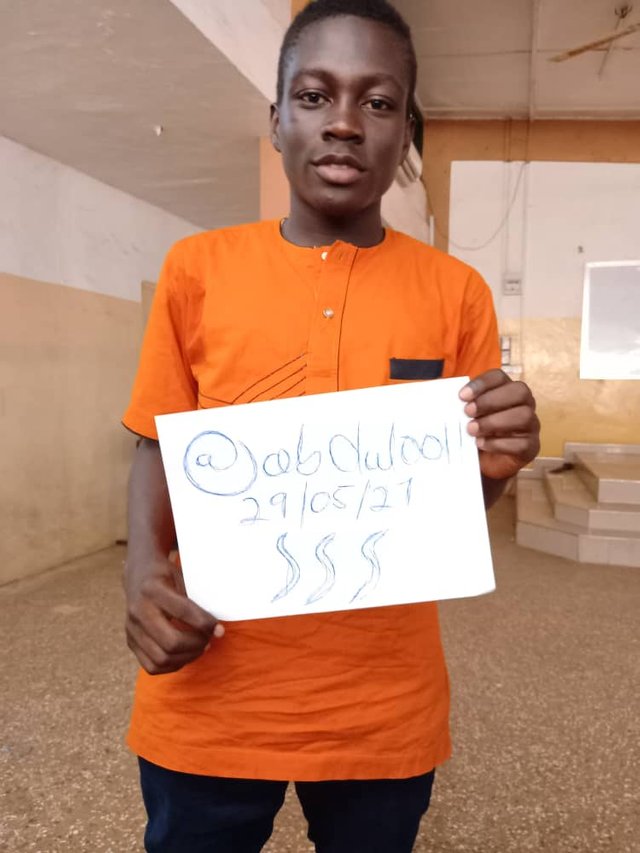 I love to read and write, play football, watch movies, what I enjoy doing most is that I visit my friends in their various homes try to take part I activities that they undertake even if it's very involving and also love to travel. I always do my possible best to get to the field on time, in everything thing one has to be punctual because it helps alot, below is a picture of me getting ready to go to hit the field.
My favorite team is Manchester United that's why I've got my United jersey on.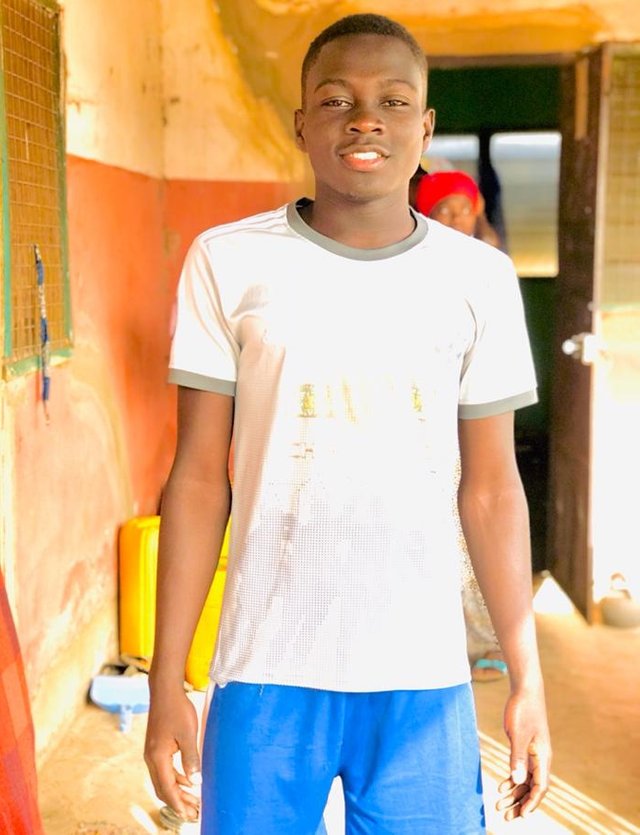 Also am a P.O.P designer and that's what I do when am on vacations. Below is a picture of me and my boss at work site.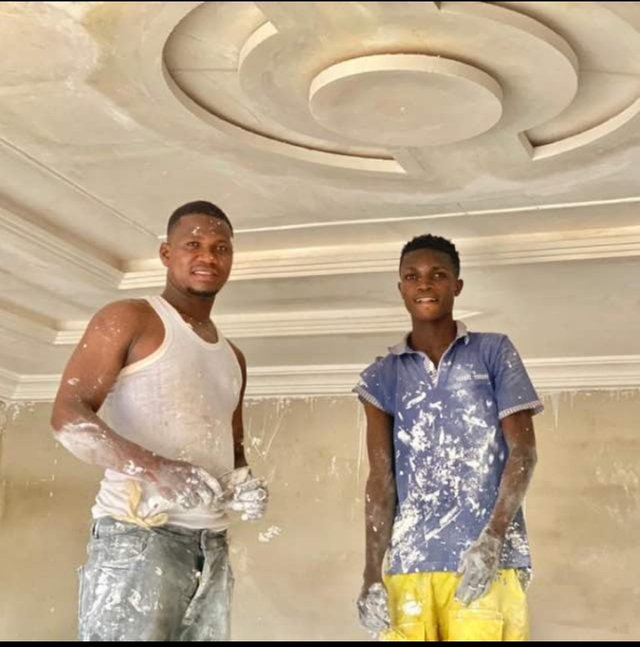 My passion is to become a communicator and a journalist. Also I have the zeal for sports, I try to venture into other sporting activities when I get the chance to. What I dislike most is cheating and disrespect to other for we all have different backgrounds. I mingle with friends whom I know that they will be there for me in my times of need because that's what friends are for. Below is a picture of me and my friends.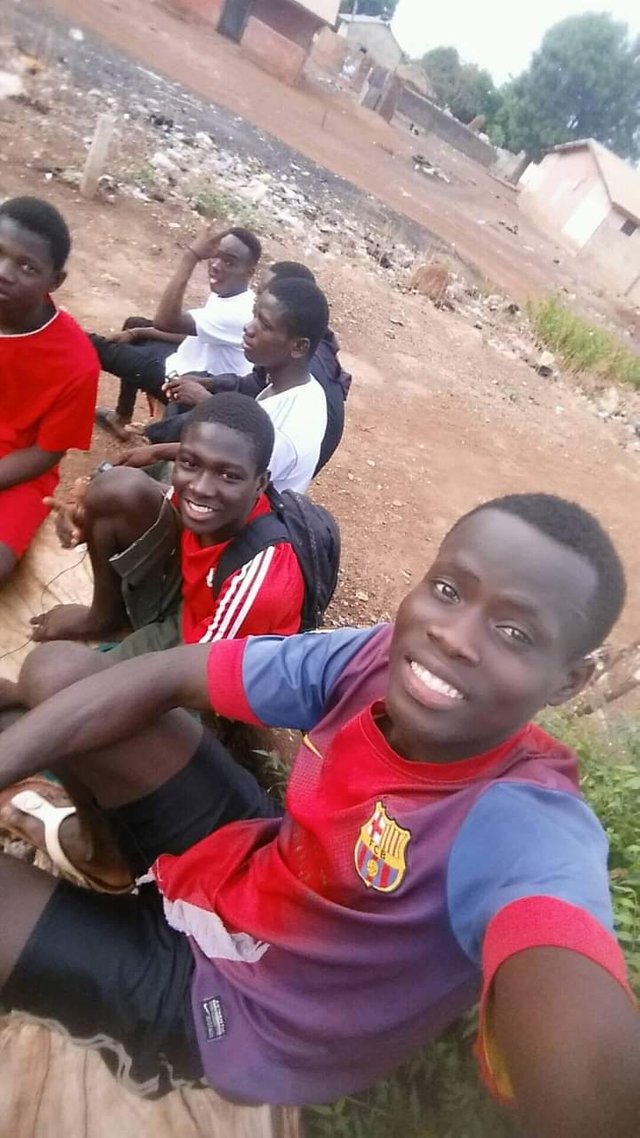 I enjoy reading other people's post because most of them are fun and educative most especially the diary game I get to enjoy the activities performed by others, it very nice to see other people stuff. I will like to post on the diary game and because I will know the activities they perform during that day and moreover is very effective.
Steemit was introduced to me by a brother, a senior but at first I had doubts until I joined Steemit. The knowledge I have on crypto is few but I have traded in Bitcoin before so I kind of have a clue as to what crypto is .
At the end of it all I have the aim of accomplishing alot out of Steemit and it's very helpful per what I was told and have seen I will recommend Steemit to others.
Thanks for reading.